Ford Motor Company has filed a patent for a coolant leak detection system that may be used in future Ford vehicles, Ford Authority has learned.
The patent was filed on January 29th, 2019, published on October 10th, 2023, and assigned serial number 11781939.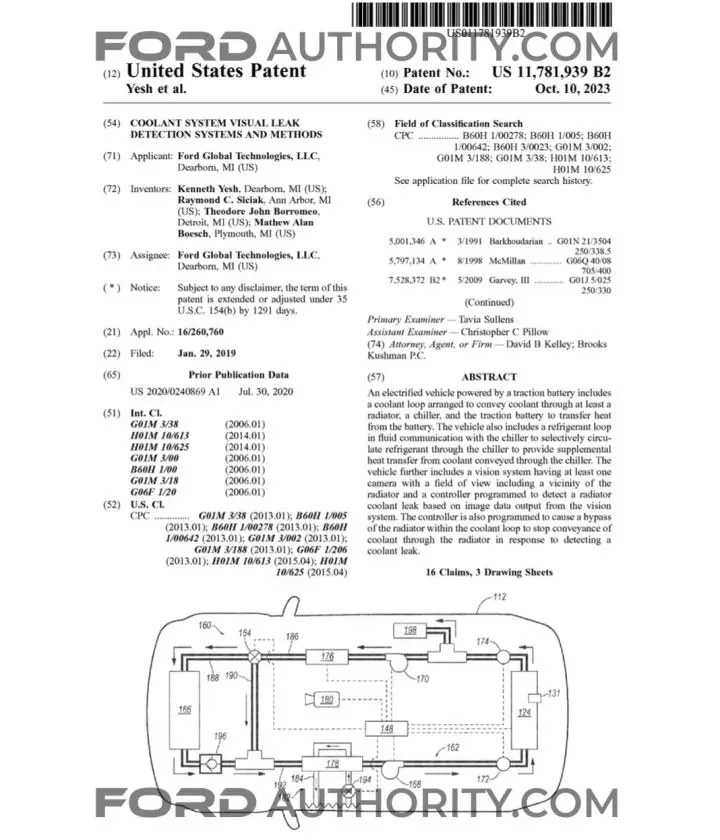 The Ford Authority Take
In recent months, Ford has filed patents for a wheel impact detection system, a pet detection system, an advanced occupant detection system, an occupant light exposure detection system, and a vehicle defect detection system, all of which are designed to, well, detect things. The vehicle defect detection system, in particular, is interesting in that it's designed to identify issues before they become bigger problems, and that's also the case with this new filing for a coolant leak detection system that may be used in future Ford vehicles, too.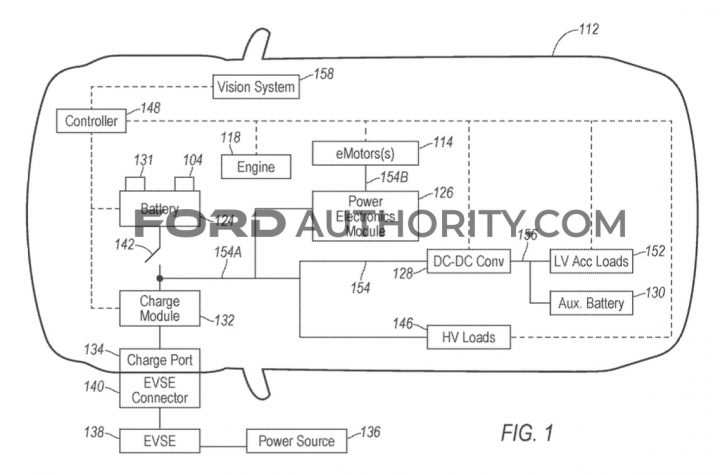 The idea behind this particular patent is essentially what it sounds like – to detect coolant leaks when they occur, and before catastrophic damage could happen as a result. However, in this case, we aren't talking about ICE vehicles, but rather, those equipped with an electric battery – whether they be hybrids or pure EVs – that utilizes a coolant loop to transfer heat away from the battery.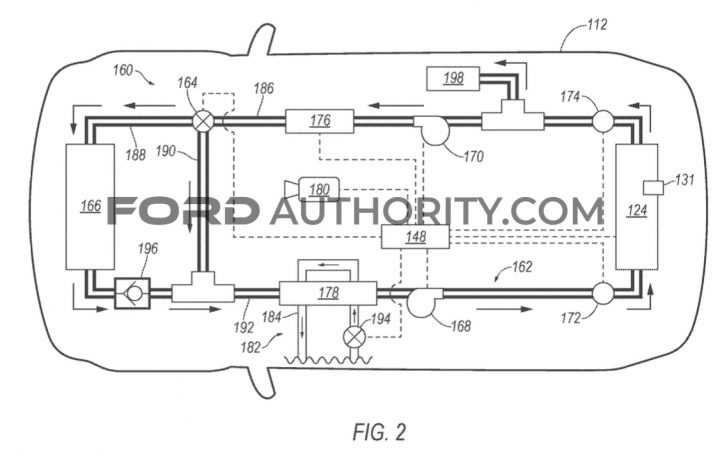 The system outlined in this patent would consist of a camera and sensors designed to detect leaks if they occur, and even bypass the radiator if that is the case. Presumably, this would allow the vehicle to continue to operate as needed, rather than fail completely. According to the patent, such a system could prove particularly useful in autonomous vehicles as well, since the occupants may not even be aware that coolant levels are low, as would be the case in a traditional vehicle with a driver peeking at the gauge cluster.
We'll have more on this and all Ford patents soon, so be sure and subscribe to Ford Authority for the latest Ford patent news, Ford business news, and continuous Ford news coverage.