Ford Motor Company has filed a patent for a guided driver positioning system that could be used in future Ford vehicles, Ford Authority has learned.
The patent was filed on April 1st, 2022, published on October 5th, 2023, and assigned serial number 0311652.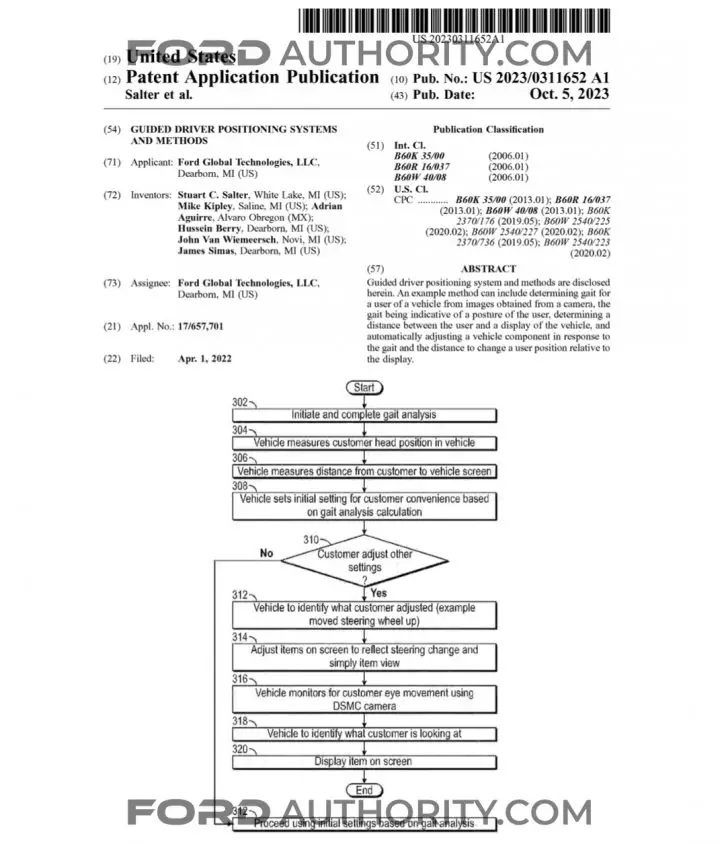 The Ford Authority Take
In recent months, Ford has filed patents outlining ideas for a vehicle identity access management system that could save multiple user preferences at once, as well as a fully automatic seat positioning system that could automatically adjust the seat for optimum positioning and weight distribution as the user is driving the vehicle, and it would also adjust the position of the mirrors to compensate for the seat position. Now, this new filing somewhat combines those two ideas by presenting us with an idea for a guided driver positioning system that could be used in future Ford vehicles, too.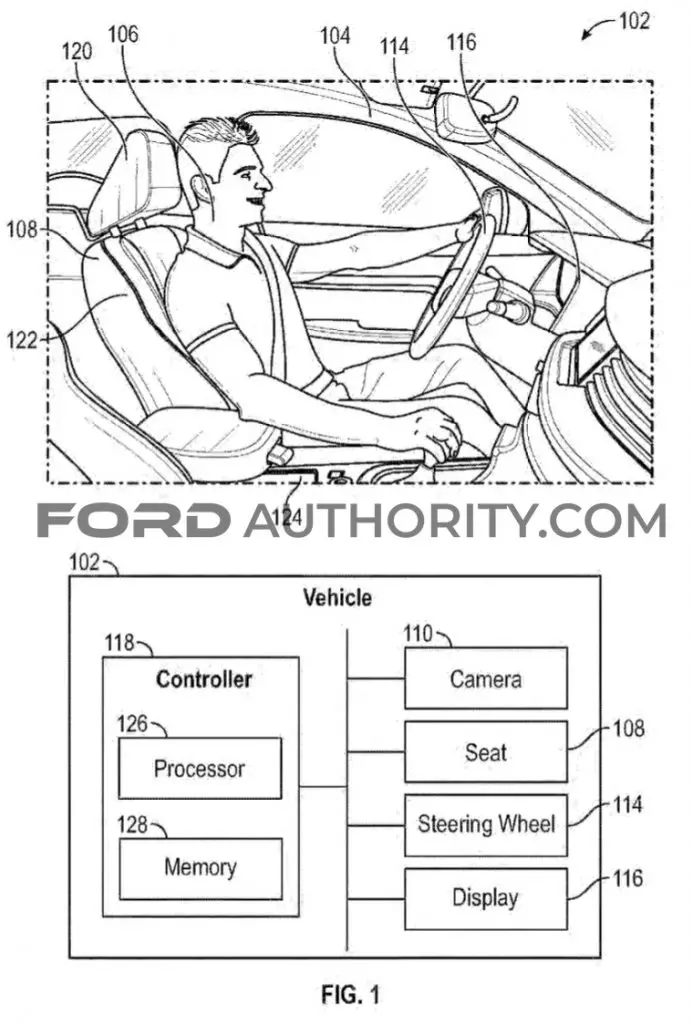 This system would be able to determine the gait of a user with a camera, which would measure the user's head position when sitting inside the vehicle, as well as the distance between that person and the vehicle's interior screen. It would then use those measurements to come up with the perfect position for things like the seats, pedals, and steering wheel, though it would also warn the user before making those adjustments automatically.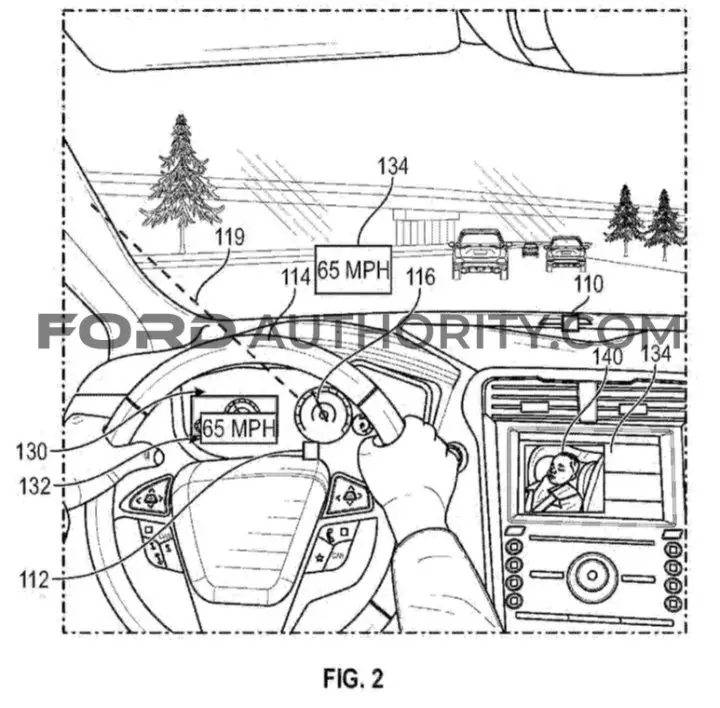 The concept here is that oftentimes, people struggle to find the perfect driving position in a vehicle, not to mention adjustments for things like the mirrors and pedals. Such a system would help make this process quite easy in that regard, ultimately saving us some time and perhaps even frustration in the process.
We'll have more on this and all Ford patents soon, so be sure and subscribe to Ford Authority for the latest Ford patent news, Ford business news, and ongoing Ford news coverage.