Jeep has always been a brand that's synonymous with off-road capability, and we aren't just talking about the Wrangler. Rather, other Jeep models – such as the Cherokee – have long been lauded for their ability to navigate over just about any kind of terrain, particularly when equipped with modifications. However, in this latest episode of This vs. That from Hoonigan – which has given us plenty of interesting drag races to watch over the years – it's pretty clear that a modified Ford Explorer can hang with that off-road icon, too.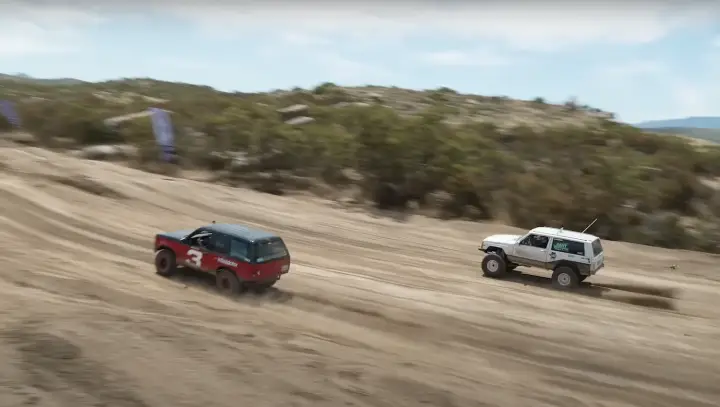 This 1992 Ford Explorer – dubbed "The Intimidator," just like NASCAR legend Dale Earnhardt – has been treated to a vast array of modifications, including a set of coilovers, headers, Method Racing wheels, and hand-me-down rally racing tires to enhance its factory combination of a 4.0L V6 and five-speed manual transmission. With a budget of $10k, the owner put this rig together in a mere nine days.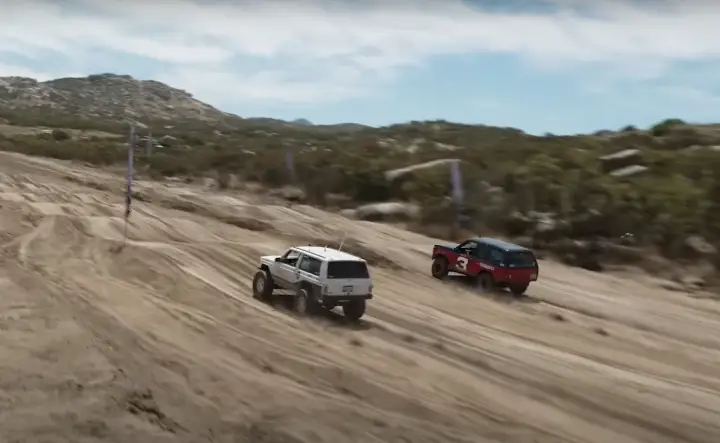 In the other corner, we have a 1991 Jeep Cherokee XJ that's been modded with a truss kit, coil springs, King shocks at all four corners, and an 8.8-inch rear end from the junkyard. Power comes from a rather tired (and leaky) replacement/stock engine, but the owner did spring for a full roll cage and racing seats, because, well, safety is important.
Out on a special off-road course, the Ford Explorer leaps out to an early lead in round one, but by the time both cross the finish line, only wins by a mere bumper. Round two goes to the Jeep, however, setting these two budget off-roaders up for a third round – which the Ford Explorer ultimately wins by a fair margin. Regardless, this matchup is rather entertaining, and we're certainly looking forward to more from this particular series, too.
We'll have more cool and interesting videos like this to share soon, so be sure and subscribe to Ford Authority for more Ford Explorer news and non-stop Ford news coverage.