Matt Crafton, driver of the No. 88 NASCAR Ford F-150 race truck in the Truck Series, has been fined $25,000 for his involvement in a physical confrontation after last weekend's race at Talladega on September 30th, 2023.
Crafton made contact with the No. 2 Chevy Silverado RST of Nick Sanchez on Lap 91 of 99 at Talladega, triggering a wreck that critically damaged the No. 88 F-150 and forced Crafton to retire from the race. He ultimately finished 24th. Meanwhile, Sanchez's No. 2 Silverado escaped unscathed and was able to complete the race, crossing the line in seventh.
Crafton immediately drove to Sanchez's pit box and exchanged words with the No. 2 Chevy team before he went back to the garage on foot. After the checkered flag had dropped, Crafton waited for Sanchez to exit his race truck, confronting him about the on-track incident.
Crafton threw several punches at Sanchez, landing a few that bloodied the Chevy driver's face before they were forcefully separated. Sanchez then made verbal threats to Crafton as he was held back.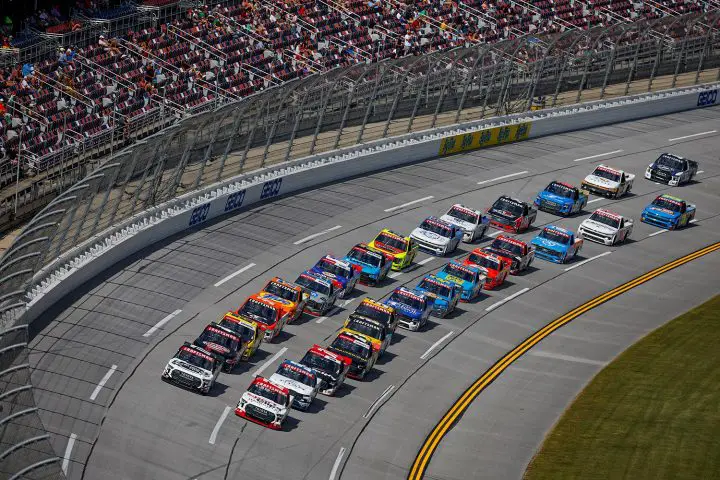 As a result, NASCAR issued a $25,000 fine to Crafton for the altercation, while Sanchez was fined $5,000 for his violent comments. Neither driver was suspended, and they were not docked any points for their actions.
"A suspension was definitely considered," said Elton Sawyer, NASCAR Senior Vice President of Competition. "We had a long conversation yesterday about that… this is where we landed."
He added, "On [Crafton's] side, we looked at the fact that Matt had had some time to think about the situation. It wasn't like both drivers got out on Pit Road. Heat of the battle, they go down, they have a discussion with each other. This was spilled over into the garage sometime after the event… that's why Matt's fine was $25,000."
Subscribe to Ford Authority for more Ford racing news, NASCAR news, and ongoing Ford news coverage.