The National Highway Traffic Safety Administration (NHTSA) has opened its fair share of investigations into Ford over the past several months, with inquiries including a high-voltage battery connector recall for the Ford Mustang Mach-E, two recalls pertaining to the powertrain control module (PCM) and rear axle mounting bolt in the Ford Explorer, Ford EcoSport engine failures, and engine issues pertaining to Ford Bronco models equipped with the twin-turbocharged 2.7L V6 EcoBoost. Now, the NHTSA has opened yet another investigation involving The Blue Oval, this time over a series of EcoBoost engine failures.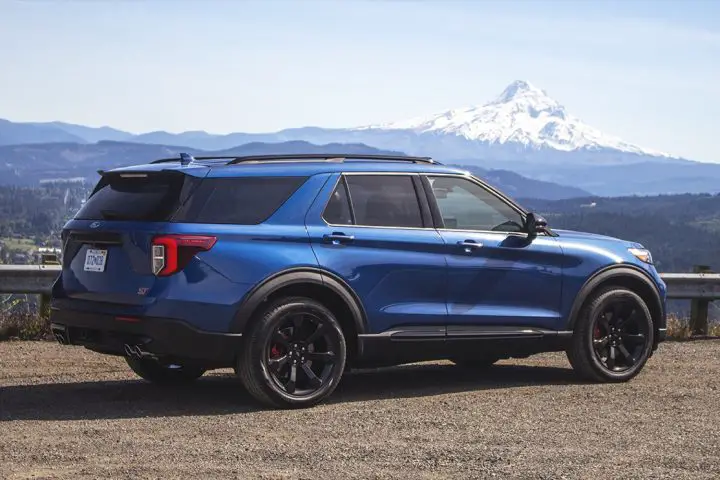 This new investigation pertains to a variety of FoMoCo models, including an estimated 708,837 examples of the 2021-2022 Ford Bronco, Ford Edge, Ford Explorer, Ford F-150, Lincoln Aviator, and Lincoln Nautilus. It alleges that these vehicles – equipped with either the 2.7L V6 EcoBoost or 3.0L V6 EcoBoost – may experience a loss of power without warning, during normal driving circumstances, and may also fail to restart due to "catastrophic engine failure."
This failure is being attributed to a faulty intake valve design utilized in these powerplants, which can fracture under certain circumstances. Ford told the NHTSA that these defective valves were produced using an alloy known as "Silchrome Lite," which can become extremely hard and brittle in the event that it's exposed to extremely high temperatures during the machining process.
Back in October 2021, the manufacturing process for these intake valves was changed, and newer versions of that part are made from "Silichrome 1," which is less susceptible to this problem. Ford notes that the defective valves tend to fail early in the life of the engine – typically within just a few hundred or thousands of miles – and also informed the NHTSA that most of the resulting engine failures have already occurred.
We'll have more on this investigation soon, so be sure and subscribe to Ford Authority for 24/7 Ford news coverage.
Update: Ford's manager of corporate communications, Maria Buczkowski, reached out to Ford Authority to clarify that this NHTSA investigation isn't new, as it was originally opened in May 2022. However, it is an upgrade/expansion of that original investigation in which the NHTSA will do engineering analysis as part of the next step in this process.