Over the past few years, vehicle thefts have skyrocketed, increasing dramatically essentially across the entire U.S. We've seen automotive thieves become more and more brazen when committing their criminal acts as well, even going so far as to steal many new vehicles directly from Ford-owned storage lots, in addition to mounting private thefts taking place everywhere from Florida to Colorado and everywhere in between. For the most part, the Ford F-Series lineup – consisting of the Ford F-150 and Ford Super Duty pickups – remain atop the most stolen charts, but overall, vehicle thefts remain at record highs, according to the National Insurance Crime Bureau (NICB).

In the first half of 2023, roughly 500,000 vehicles were reported stolen nationwide, which represents an increase of more than two percent compared to the first half of 2022. Meanwhile. between January and July 2023, vehicle thefts totaled more than 80,000 per month while peaking in May with 87,993 vehicles reported stolen to law enforcement.
In terms of individual states, California topped the list with 99,769 thefts in the first half of 2023, followed by Texas (55,365), Florida (22,393), Washington (21,182), Illinois (20,820), Colorado (17,909), New York (16,100), Ohio (15,681), Georgia (14,101), and Missouri (13.374). Illinois recorded the largest increase in vehicle thefts of any state at 38 percent, followed by New York (20 percent), and Ohio (15 percent).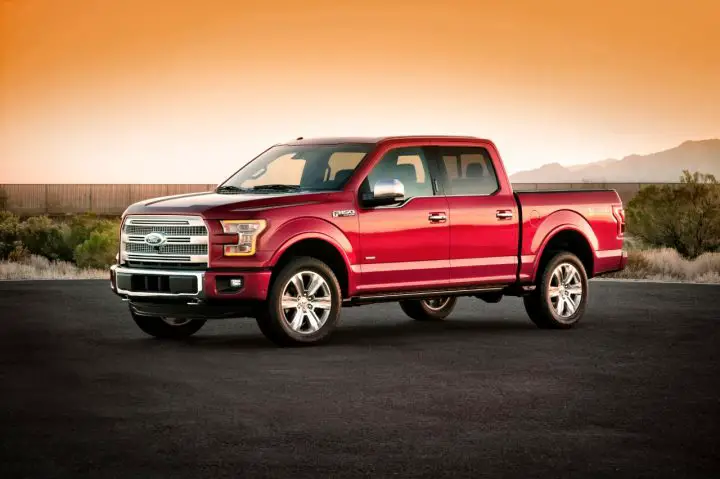 "Vehicle thefts increased to near-record highs in the United States last year, and unfortunately, current trends indicate total thefts this year may surpass 2022," said NICB President and CEO David J. Glawe. "With little deterrent to stop these criminal actors, law enforcement agencies and communities will continue to suffer. The good news is there are several proactive and commonsense steps consumers can take to help deter vehicle theft, including the most important, which is to never leave your keys or key fob in the car. Always lock the doors and roll up your windows and never leave valuables in plain sight; instead place them in your trunk or out of sight."
We'll have more on the state of vehicle thefts soon, so be sure and subscribe to Ford Authority for around-the-clock Ford news coverage.