As Ford Authority reported in late August, the Ram TRX – a direct competitor (the only one, really) to the Ford F-150 Raptor R is set to be discontinued after the 2024 model year and the new 2024 Ram 1500 TRX 6.2L Supercharged V8 – Final Edition will celebrate the end of the V8-powered pickup, as revealed by Stellantis itself. However, Ford Authority just spotted what appears to be not just one, but two Ram TRX prototypes driving around wearing heavy camo, signaling that the muscular pickup may not be heading to the proverbial grave after all.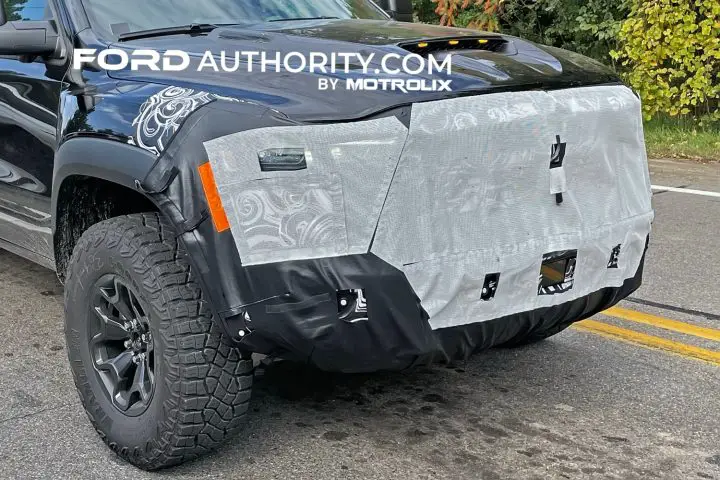 What's particularly notable about these prototypes is that they appear to sport the same sort of exterior styling updates as the rest of the refreshed 2025 Ram lineup, including updated headlights, a revised grille, new taillights, and a reworked tailgate. However, these pickups are also equipped with the signature styling elements present on the current Ram TRX, including its wide body, fender and hood vents, a trio of amber lights on the hood air duct, and 35-inch tires.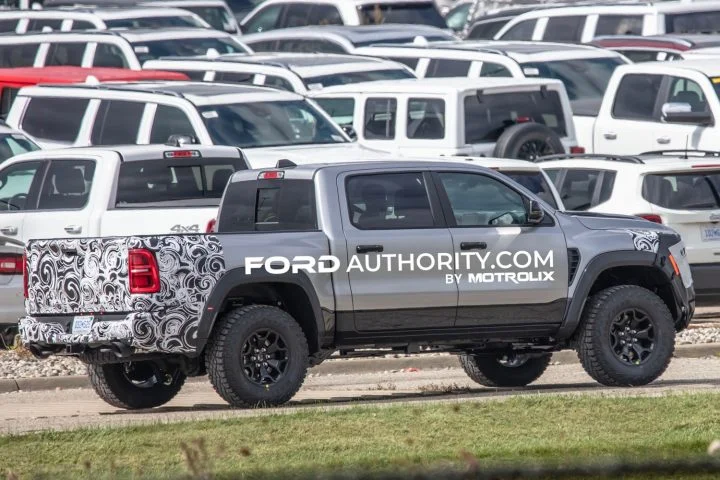 Of course, Ram CEO Tim Kuniskis hinted that the Ram TRX may not be gone forever during the reveal of the new Final Edition model a few weeks ago. "This current chapter in Ram's high-performance trucks is coming to a close, but it's not the end of the TRX's story," Kuniskis said. "While we'll have more new to come at a later date, we're proud to offer our loyal performance enthusiasts the very special TRX 6.2L Supercharged V8-Final Edition."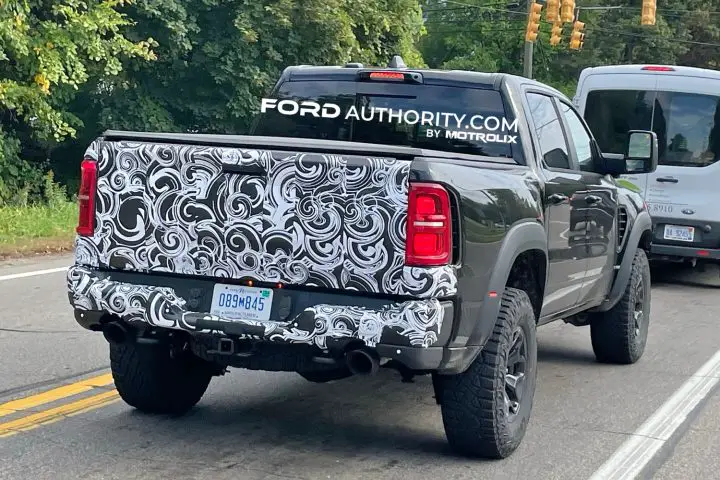 This could certainly mean that the TRX will, in fact, live on, but perhaps without V8 power under its hood. Instead, Stellantis could continue to sell a new version of that model with a hybrid or all-electric powertrain (though these prototypes have dual exhaust tips and are clearly not pure EVs), or perhaps more realistically, its newer twin-turbocharged 3.0L Hurricane straight-six cylinder engine.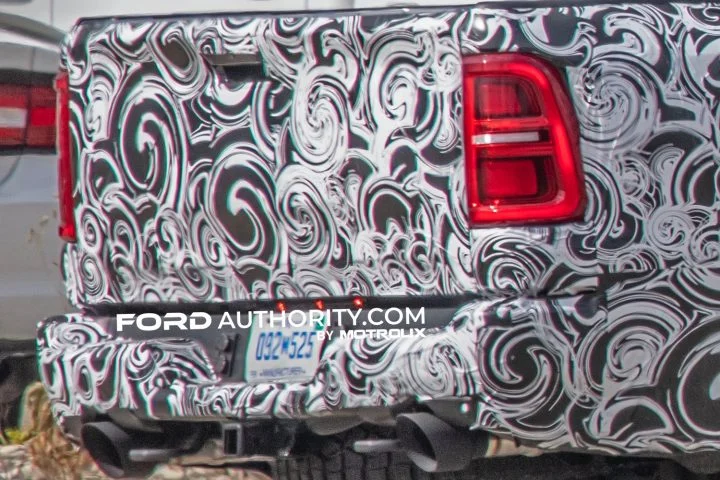 In the meantime, the Ford F-150 Raptor R will live on with the F-150's 2024 model year refresh, itself receiving a host of new features including revised exterior styling, a new modular front bumper, Shelter Green paint as an exterior color option, new graphics, Fox dual live-valve shocks with position-sensitive compression control and continuously variable rebound controls, and most notably, V8 power.
We'll have more on everything Ford's competition is up to soon, so be sure and subscribe to Ford Authority for continuous Ford news coverage.