These days, it isn't terribly uncommon to see a supremely well-preserved vehicle from decades ago resurface, often at auction, where those types of rides tend to rake in big money. However, it isn't exactly like there are entire warehouses or dealerships full of vintage rides just sitting around like time capsules, waiting for someone to come along and discover them. Thus, this abandoned German Ford dealership recently documented in a video by Auto Retro is a truly amazing sight to behold, because it contains an incredible group of seemingly untouched Blue Oval models from the past.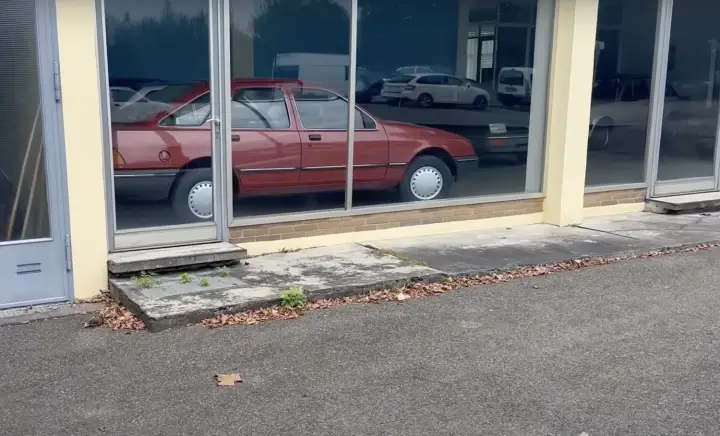 As we can see in the video, this old, long-closed Ford dealer is filled with some pretty amazing relics from the 1980s, including more than one Sierra, an Escort, an MK2 Fiesta, an Orion, and various other sweet rides. They also appear to be in pretty decent condition, along with the building itself, which raises the question – how the heck does something like this happen?
Auto Retro conducted a bit of additional research following their visit to this somewhat creepy time capsule of a dealer, and found out that it closed back in the mid 1980s. The dealer was quite large in its heyday, with more than 300 vehicles in stock at one time. The owner continued to remain independent until he passed away, after which the family that owned the buildings occupied by the dealer were sold – along with most of the cars – in 1995.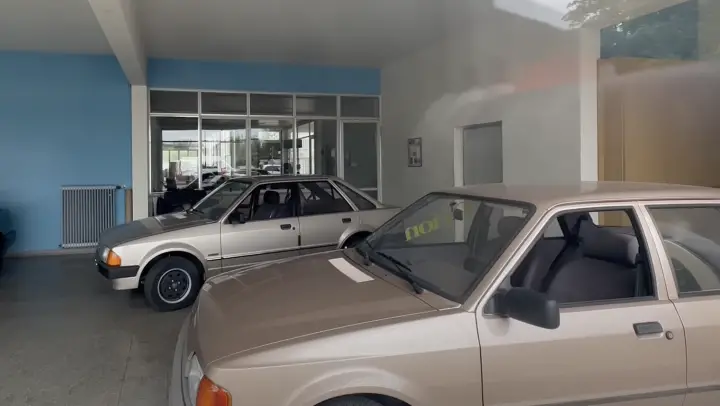 The remaining, unsold vehicles seen here were moved into the showroom, which was then left intact as a memorial to the owner. His widow continue to maintain the showroom for many years afterward, having it cleaned regularly and even letting people visit from time to time. Unfortunately, a few thieves managed to make off with some parts on certain models at one point, which put an abrupt end to that practice.
The owner's widow continued to keep the showroom nice and tidy, however, until she would up in a care facility. Her family hasn't bothered to take care of it since, which is why the cars are a bit dusty at this point, unfortunately, but at least for now, it still stands in much the same way it did decades ago – quite literally frozen in time.
We'll have more cool videos like this to share soon, so be sure and subscribe to Ford Authority for ongoing Ford news coverage.