Given how popular the sixth-generation Ford Bronco remains – years after its launch – it's no surprise that a lot of people are in the market for such a vehicle, especially when we consider the rising popularity of off-road-focused vehicles in general. However, there is one cool off-road SUV that we can't get in the U.S., but wish we could – the Suzuki Jimny, a tiny little retro ride that's essentially the spiritual successor to the old Samurai. A few years ago, a Japanese company called Dream Automotive Design and Development designed and sold a body kit that made the Jimny look like a vintage Ford Bronco, and now, another outfit from that same part of the world – Garage Ill – has done precisely the same, albeit with sixth-gen inspired looks, as uncovered by The Drive.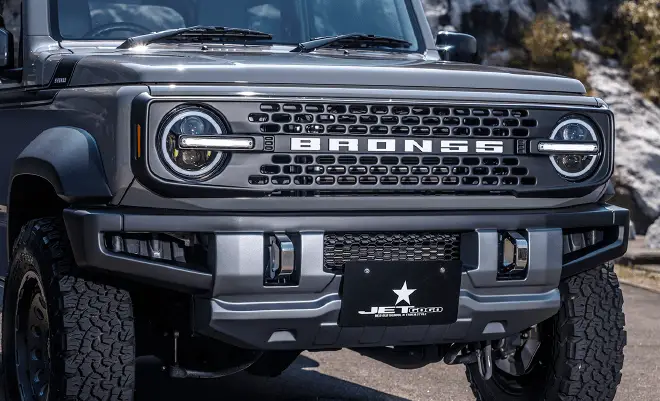 Officially called the "Bron55," this new kit is pretty darn faithful to the design of the newest Ford Bronco, albeit downsized to fit the much smaller Jimny. Unlike a lot of other similar offerings out there, this one actually looks pretty decent, which probably stems form the fact that both vehicles are quite boxy and similar in nature, while customers can also choose from a variety of offerings depending on how far they want to go in their desired transformation.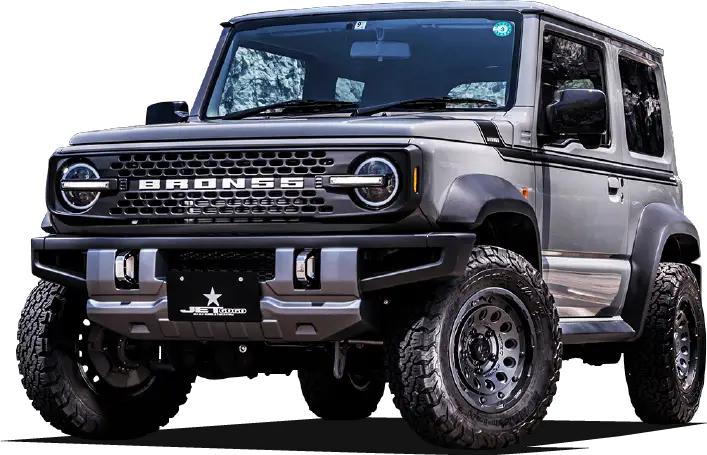 The simplest is a total front end swap of sorts, including the Bronc55 front grille complete with headlights and the requisite lettering in the center, along with all the hardware required for installation for a cost of 159,50 yen ($1,050 USD) for halogen lighting, or 245,000 yen ($1,700) for LED units – and it's pretty much a dead ringer for the real Ford Bronco, honestly.  Customers can also add a front bumper for  82,500 yen ($554 USD), or get the whole kit with the bumper for either 220,000 ($1,478 USD) or 245,000 yen ($1,646 USD) for halogen or LED lighting.
View this post on Instagram
Unfortunately, the Jimny doesn't look likely to ever be sold in the U.S. – at least not anytime soon – though it is available in Mexico. Thus, those south of the border and in other parts of the world can essentially have the baby Bronco that many of us covet, if the Bronco Sport simply isn't for them.
We'll have more on the Bronco soon, so be sure and subscribe to Ford Authority for more Ford Bronco news and around-the-clock Ford news coverage.