After roughly six weeks, the United Auto Workers (UAW) targeted (and rather costly) strike against Ford, specifically, ended last Wednesday night after the two sides reached a tentative agreement on a new contract. As the union works to ratify that agreement via an official vote by its workers, details remain a bit scant, outside of the fact that we know it includes a 25 percent wage for those employees over the course of the contract. Now, however, the UAW has released more info on the deal, and as it turns out, Ford is set to invest a pretty significant amount of money as part of this process.
Ford will reportedly invest a total of $8.1 billion in regards product commitments and other investments related to both ICE vehicles and EVs between now and the time the contract is set to expire in April 2028. Those investments are broken down into multiple plants and products, as we've outlined here.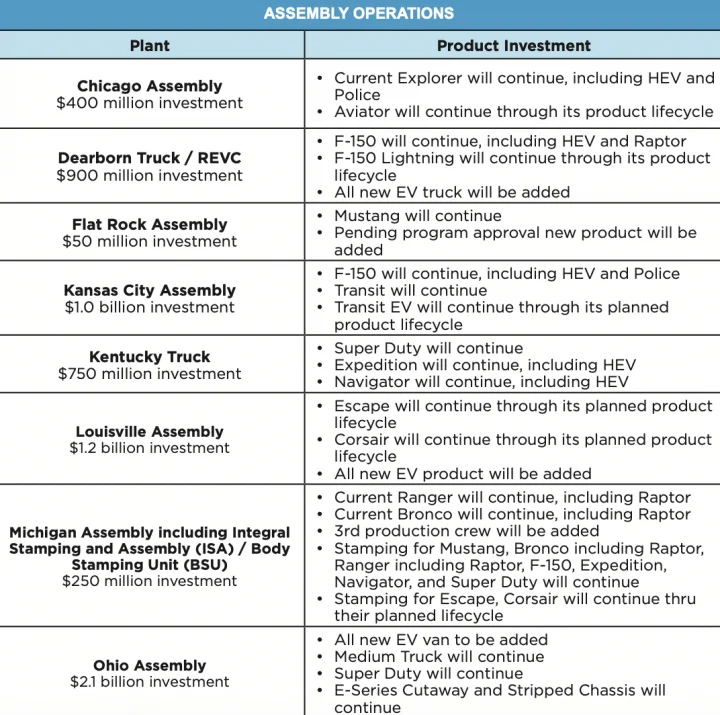 There are a few interesting tidbits worth noting among this information, including confirmation of a few things that we already knew. For starters, many existing models will continue to be produced at these facilities, while new ones are set to be added in certain locations. This includes the a new all-electric pickup, a new EV model at the Louisville plant, along with a new EV van. Additionally, models like the Ford Escape and Lincoln Corsair are noted to "continue through their planned lifecycle," which is interesting given the fact that both have been rumored to be on the chopping block for some time.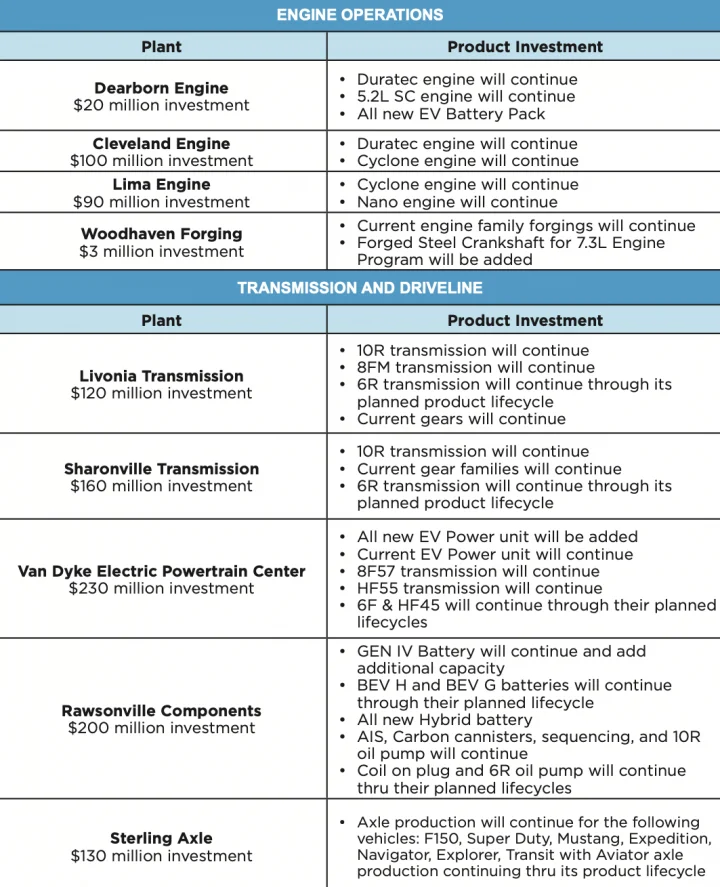 In terms of its other plants, Ford will be adding a new EV battery pack to its production mix, along with a forged steel crank for the 7.3L engine family, a new power unit, expanded capacity for existing battery packs, and a new hybrid battery, to boot.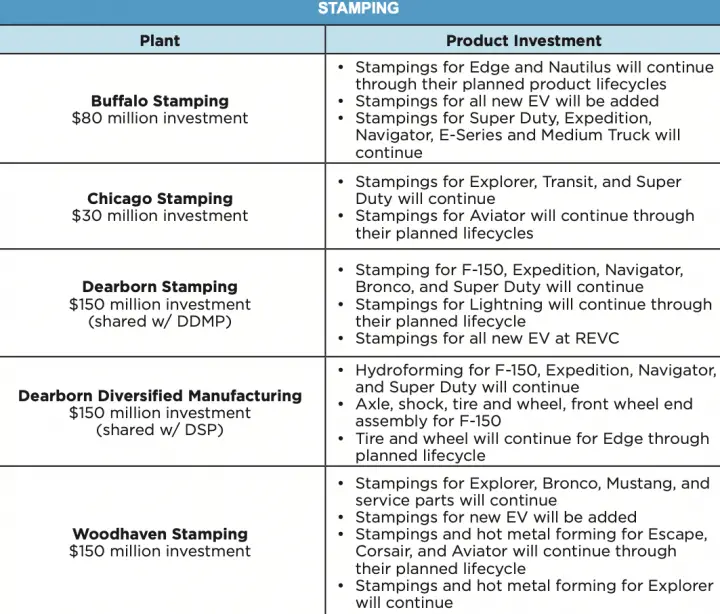 The same goes for Ford's stamping plants, which are set to continue making parts for existing models, while also adding stamping duties for new EV products. Overall, it's a big commitment from The Blue Oval, though for now at least, no earth-shattering changes are present in this roadmap.
We'll have more on Ford's new agreement with the UAW soon, so be sure and subscribe to Ford Authority for the latest Ford-UAW news, UAW news, and 24/7 Ford news coverage.