In recent years, the three-cylinder Ford EcoBoost lineup has grown to include the 1.0L EcoBoost I-3 – which has won International Engine of the Year not just once, but twice and was previously available in the now-discontinued Ford EcoSport – as well as the 1.5L EcoBoost I-3, which is currently available in both the Ford Escape and Ford Bronco Sport. However, The Blue Oval isn't alone in what has been a veritable rising tide of three-cylinder engines in the U.S., according to new data from S&P Global Mobility.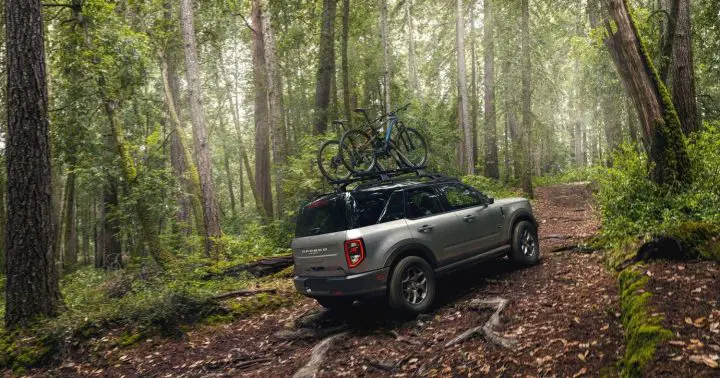 Since the onset of Q1 2019, the market share of three-cylinder engines in the U.S. has risen steadily, going from essentially zero all the way up to 5.6 percent in Q2 2023 and 6.2 percent in the partial third quarter. For the most part, this trend arises from the growing popularity of subcompact-plus crossovers, which includes models like the Bronco Sport, Buick Encore GX, and Chevrolet Trailblazer, which offer a bit more space than pure subcompacts.
In fact, through the month of July, consumers have purchased 589,026 subcompact-plus crossovers versus 123,033 subcompacts this year, which makes sense given the fact that on average, the former present those shoppers with an additional monthly payment of just $40, on average. Meanwhile, trading up to a compact crossover costs around $100 more per month.
Interestingly, this shift toward the three-cylinder hasn't really affected sales of models equipped with four-cylinder powertrains, which continue to account for more than half the total market with a share of 57.2 percent over the past year. Since 2022, six-cylinder engines have dropped from a 28.6 percent to a 26.8 percent share, while eight-cylinder engines have dipped from 11.5 percent to 10.9 percent, however.
We'll have more on the rise of the three-cylinder engine soon, so be sure and subscribe to Ford Authority for continuous Ford news coverage.