With talks between the United Auto Workers (UAW) and Ford, General Motors, and Stellantis seemingly making little progress since the union began its targeted strike against the Detroit Big Three automakers last month, each Friday has historically marked a new deadline. On the Blue Oval side of the equation, the UAW walked out of the Michigan Assembly plant at first, spared the automaker the next week, and most recently, added the Chicago Assembly plant to its list of shuttered facilities. Now, as we've reached another Friday, UAW President Shawn Fain has posted a rather cryptic meme via X that could foreshadow what's set to happen later today.
Tune into @UAW's Facebook page at 2pm on Friday, October 6th to see who gets the rose! pic.twitter.com/evsr7ebs3w

— Shawn Fain (@ShawnFainUAW) October 5, 2023
To provide a little context here, a meme is defined as "an image, video, or piece of text, typically humorous in nature, that is copied and spread rapidly by internet users, often with slight variations." In this case, Fain's meme is a play on the TV show The Bachelorette, a reality dating game show type of series that stars a different woman each season, each hoping to make a match with one of a couple dozen eligible bachelors. In this case, those prospective beaus are Ford, GM, and Stellantis, with Fain saying "tune into the UAW's Facebook page at 2pm on Friday, October 6th to see who gets the rose," which on the show, symbolizes the guy(s) that get to move on to the next round. In this case, it likely refers to which automaker the union plans to either spare or take additional strike action against this week.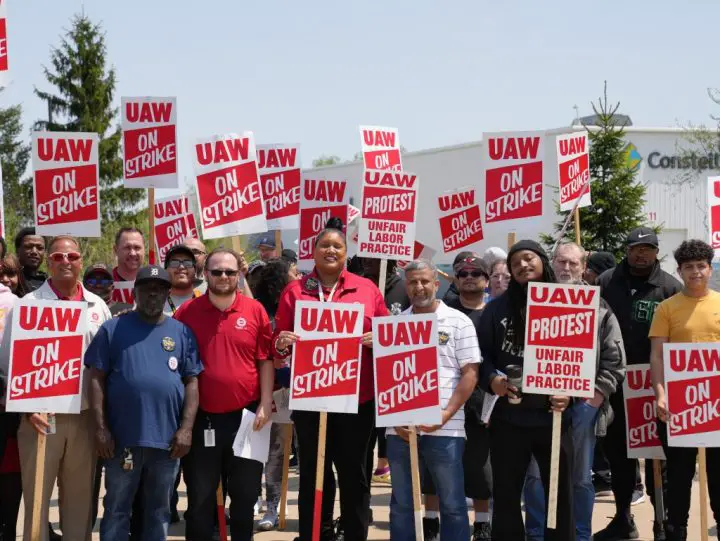 In recent days, the public rhetoric between the union and automakers has reached a new fever pitch, with Ford CEO Jim Farley and GM CEO Mary Barra both accusing the UAW of negotiating in bad faith and purposely holding up contract talks – allegations that Fain has called an outright lie. Regardless, earlier this week, Ford submitted its seventh contract proposal to the union, seemingly bridging the gap between the two sides at least a little.
We'll have more on the UAW strike soon, so be sure and subscribe to Ford Authority for the latest Ford-UAW news, UAW news, and comprehensive Ford news coverage.