Last week, the United Auto Workers (UAW) surprised Ford by walking out of the Kentucky Truck plant in the middle of the week, halting production of the profitable Ford Super Duty, as well as the Ford Expedition and Lincoln Navigator. This move came after the union reportedly met with Ford brass expecting an increase in the automaker's financial offer, which it refused to do while noting that it had reached its limit in terms of what it can do in that regard while also continuing to invest in the future. Regardless, the UAW feels as if it can outlast Ford following its walkout at Kentucky, using that as leverage to get what it wants out of a new contract, as the union revealed in this new video.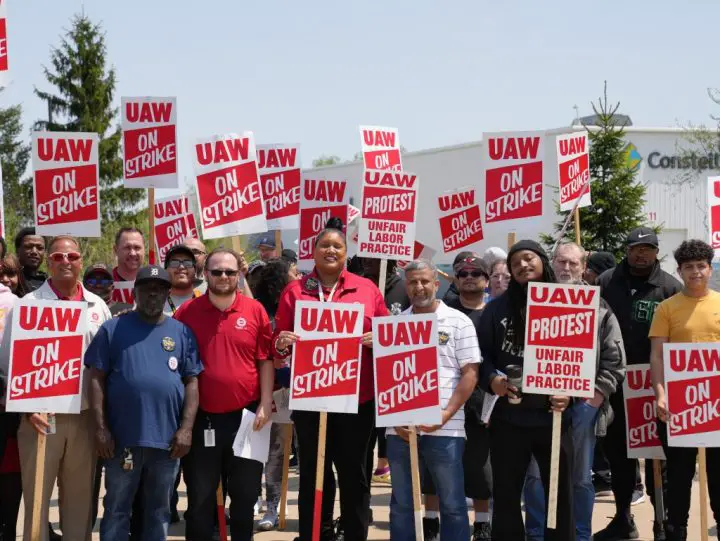 "They are in it for the long haul," the video says of UAW workers at the Kentucky Truck plant. "We are ready to fight. We have been preparing our membership for months. They have been saving money, and I'm telling you now, we could stay out here for a long time. We can outlast Ford Motor Company."
This is notable given the fact that not only is the Kentucky Truck plant a major source of revenue for The Blue Oval, but also because it affects many other plants owned and operated by the automaker as well. In fact, as Ford Authority reported last week, this closure has thus far impacted 13 other plants, prompting thousands of layoffs – and could soon also have ripple effects at the Windsor Engine plant in Canada as well, which builds engines for the Super Duty.
In the meantime, both Ford brass and the UAW continue to trade public barbs as each works to gain leverage in these ongoing negotiations. Recently, Blue Oval chairman Bill Ford noted that the company's non-union competition is "loving" the strike, calling for the two sides to work together to battle those automakers and burgeoning Chinese competition, but UAW President Shawn Fain was quick to counter with his own remarks on that particular topic.
We'll have more on the UAW strike soon, so be sure and subscribe to Ford Authority for the latest Ford-UAW news, UAW news, and around-the-clock Ford news coverage.