With Ford in the midst of rebooting its strategy in China, we're starting to see the automaker shift away from designing vehicles specifically for that market, and instead, adding existing models to its lineup. That list includes the Ford Ranger pickup, as well as its platform-mate – the Ford Bronco SUV – which will be sold in China with minimal differences compared to its American counterpart. Now, a couple of years after the automaker said that it planned to create dedicated, standalone Bronco showrooms in the U.S. – a plan that seemingly never came to fruition – FoMoCo has officially opened its first Ford Beyond store in China, which is somewhat similar in concept.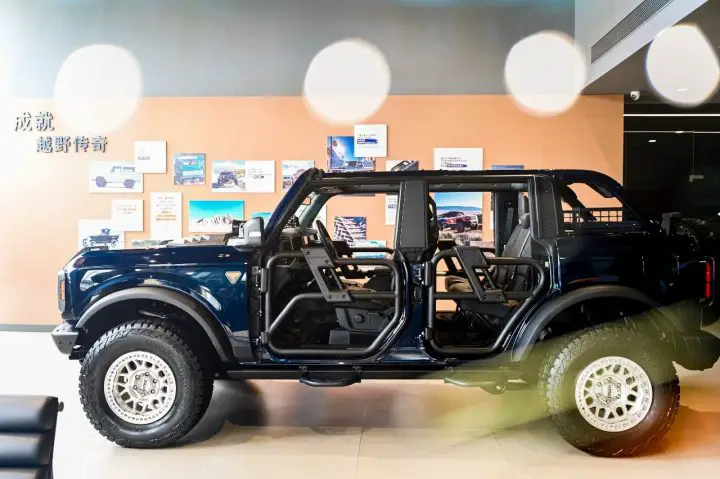 The very first Ford Beyond storefront just opened in Chongqing, China, and it's decidedly outdoor-focused, with the automaker noting that the intention here is to create a "one-stop outdoor off-road ecosystem" for its customers. Aside from displaying products including the Ranger, Bronco, and F-150 Raptor, these stores will also offer a wide array of parts and accessories for those vehicles, along with merchandise, customized test drives and even "professional experiential programs," which cater specifically to off-road enthusiasts.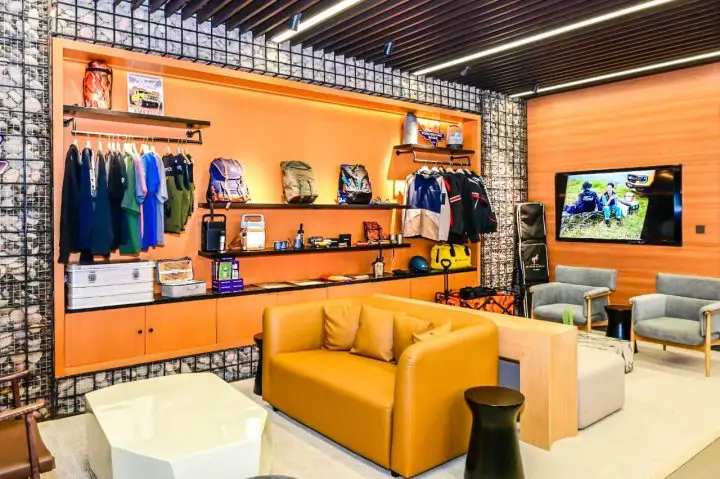 The Ford Beyond store itself is quite a bit different than the typical showroom as well, designed to look like a "glass jewelry box" on the outside, while making extensive use of wood and stone inside, with a decidedly nature-focused theme. The space contains a vehicle display area, a new car delivery area, a maintenance zone, a dedicated modification area, a lifestyle merchandise area, and a community club where like-minded fans can meet up.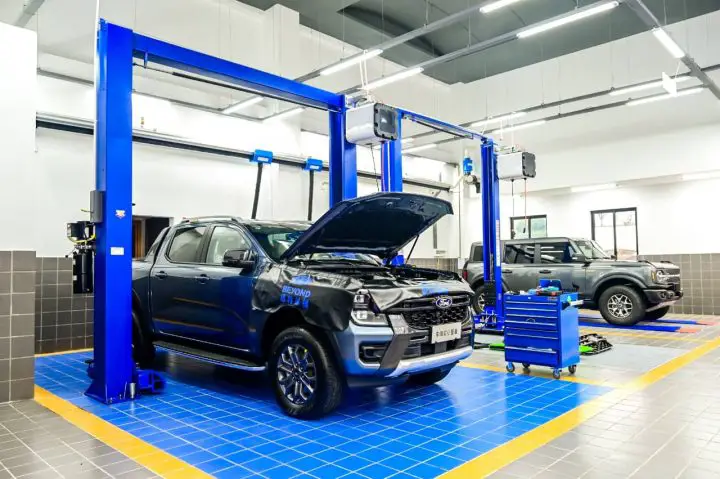 "Ford as one of the earliest auto brands to enter China, has accompanied and witnessed the rapid development of China's automotive industry," said Elena Ford, Chief Dealer Engagement Officer of Ford Motor Company. "Ford has also brought to the Chinese market a range of classic products, various technologies, and services. As the competition in the automotive market intensifies, we are accelerating the transformation of the Ford brand on a global scale. We are fully leveraging the unique advantages of our local partners and their deep insights and understanding of customer demands to construct a more diversified and competitive dealer ecosystem. With the launch of Ford Beyond, we are combining Ford's exciting vehicle portfolio with eceptional dealer-led service that supports customers on their time, on their terms. This will deliver a customer experience in China that is distinct from what has been seen before."
We'll have more on Ford Beyond soon, so be sure and subscribe to Ford Authority for more Ford Bronco news and around-the-clock Ford news coverage.