While many think of, well, something like the Wrangler or a Willys when one mentions the world "Jeep," the truth is, Ford made its own similar type of vehicle for military use a very long time ago – which served a very important role in World World II. In fact, the Ford GPW shares quite a bit in common in terms of styling with those models, and today, it's a celebrated collectible that pops up at various online auctions from time to time. Now, that has happened again, as this very nice 1945 Ford GPW is currently up for grabs over at Bring a Trailer.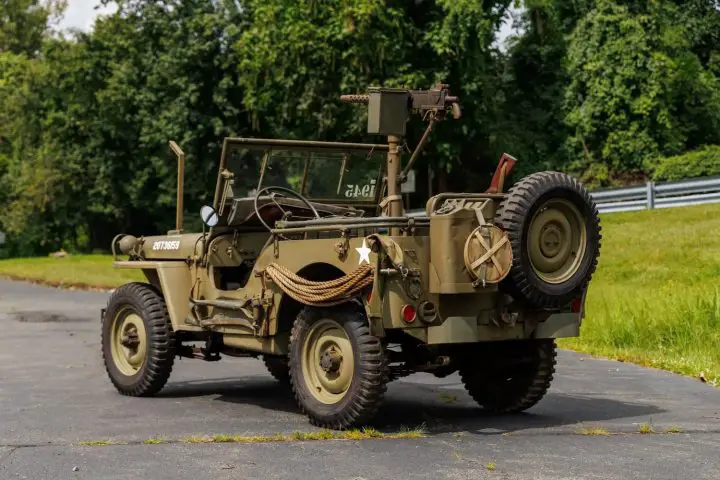 This particular 1945 Ford GPW looks just as good as the day it likely rolled into combat, thanks to a refurbishment that was completed by a previous owner, including its military green paint. There are loads of other cool features on the exterior, however, a list that includes military-style graphics, a wire catcher on the front bumper, blackout headlight covers, a frame for a soft top, excess rope, a driver-side mirror, a rear-mounted jerry can, a pintle hitch, plus an ax and a shovel.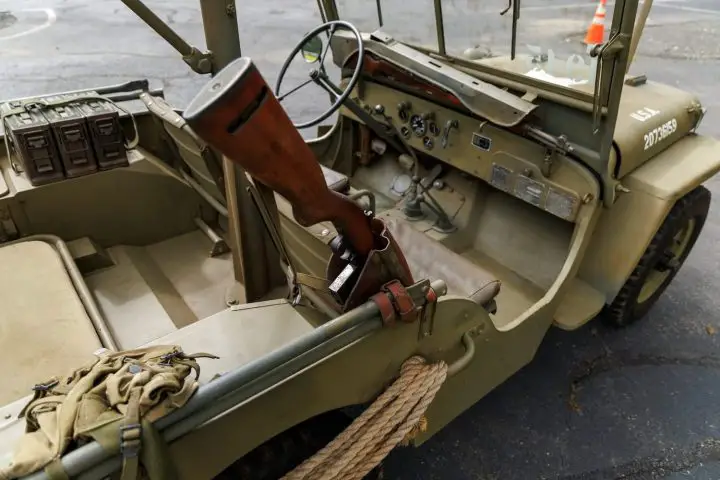 As one would expect, the interior is far more spartan and all-business, with green canvas upholstery and basically nothing else in terms of amenities. However, there are a handful of replica firearms onboard, including an M1919-style machine gun on a pedestal mount, a couple of rifles, and some ammo cans for good measure.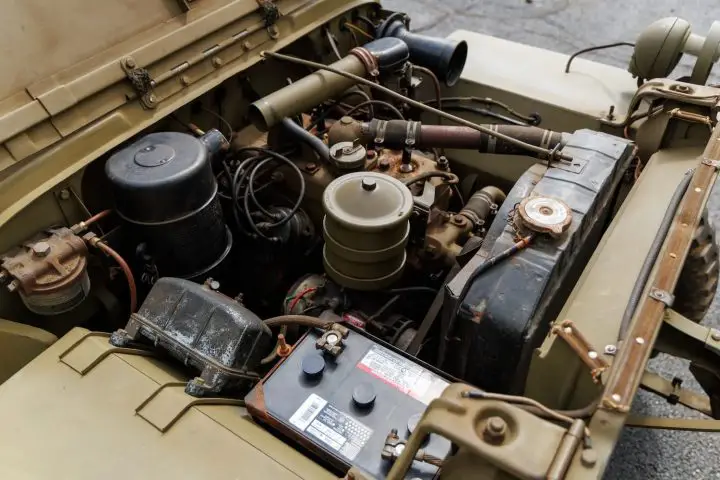 Pop the hood, and one will find a unique powerplant in the form of the 134 cubic-inch Willys Go-Devil inline-four cylinder engine, which was manufactured by Ford under license from that outfit. Output is unspecified, but certainly isn't much, given the fact that the speedometer in this Ford GPW tops out at 60 miles-per-hour, but speed wasn't necessarily an important factor in this vehicle's original mission. Regardless, this cool piece of military history would make one fine addition to anyone's collection, for certain.
We'll have more cool auction finds like this to share soon, so be sure and subscribe to Ford Authority for 24/7 Ford news coverage.