Since its launch this past summer, the new, range-topping 2024 Ford Mustang has won its fair share of comparison tests, taking down the likes of the 2023 Dodge Challenger Shakedown R/T Scat Pack Widebody, the Challenger Scat Pack 392 Widebody, and the Chevy Camaro ZL1. Now, the all-new, range-topping 2024 Ford Mustang Dark Horse is at is once again, this time defeating the latest version of the BMW M2 in a new comparison test from MotorTrend.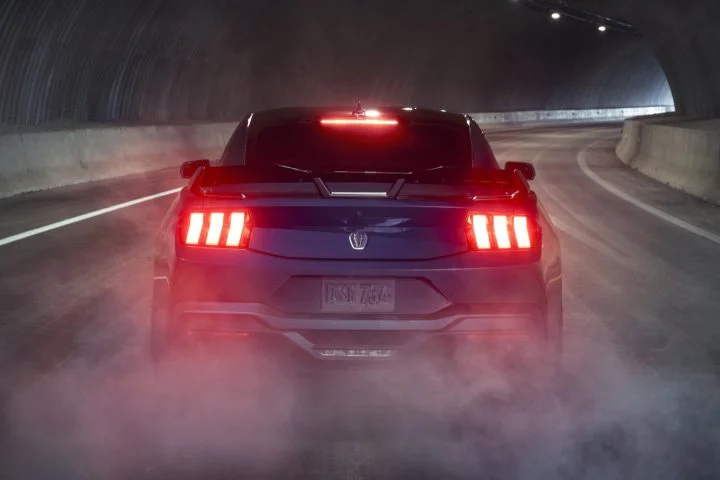 With the Camaro and Challenger going away (for now, at least), the 2024 Ford Mustang Dark Horse will soon be competing with some non-traditional rivals such as the BMW M2, which is all-new for 2023. The new M2 is larger and heavier than its predecessor – still roughly 200 pounds lighter than the Dark Horse – but packs plenty of power, with its twin-turbocharged 3.0L six-cylinder engine cranking out 453 horsepower, which in this application flows to the rear wheels via a six-speed manual transmission.
In this case, MT's 2024 Ford Mustang Dark Horse is equipped with the optional Handling Package, which adds the coveted, supercar-friendly Pirelli P Zero Trofeo RS tires, along with various other upgrades. Like the M2, this example is equipped with a six-speed manual gearbox, though it has a bit of a power advantage thanks to its 500 ponies that are on tap and ready to run.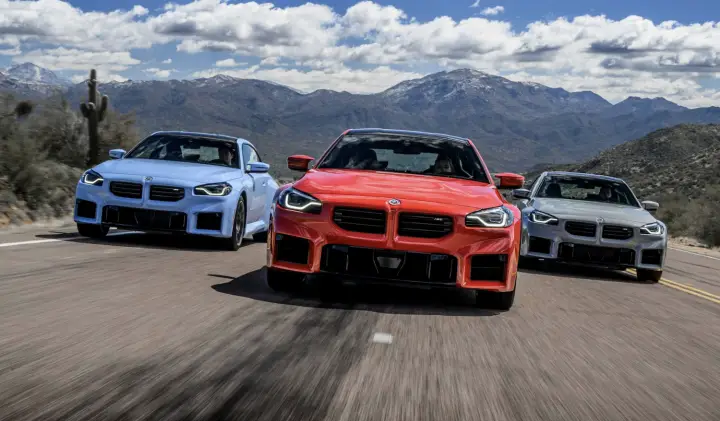 However, the M2 did manage to out-accelerate the Dark Horse with a 0-60 time of 3.8 seconds versus 4.1, along with a quicker 12.2-second quarter-mile versus the Mustang's 12.6. The Dark Horse braked from 60-0 in just 90 feet, compared to the M2's 101 feet, and it also beat the Bimmer on the skidpad with 1.06 g of lateral grip versus 1.02 g. In non-performance metrics, MT preferred the M2's interior over the Mustang's, but otherwise, the Dark Horse proved to be too good to overcome.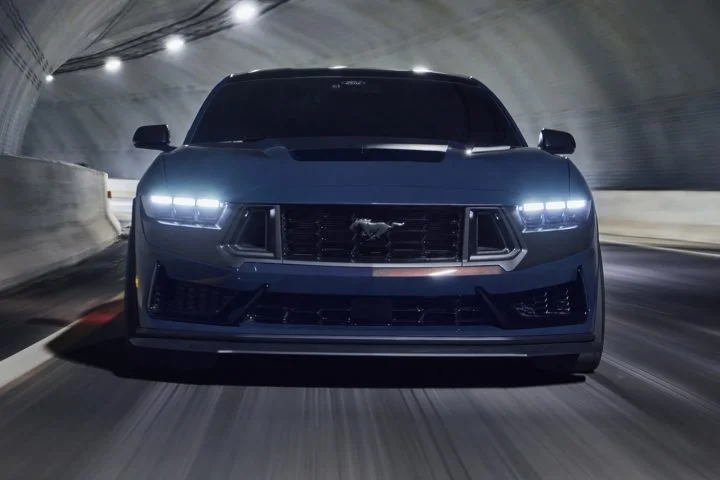 "With its brash, fire-breathing V8, astounding performance numbers, aggressive styling, and daily livability, the Dark Horse is not only a dynamite Mustang – it's a dynamite sport coupe, period, and this time it takes the win by the slimmest of margins," MT noted. "Yes, we know, there's likely no convincing German car aficionados to cut a check to Ford, but they can console themselves with the fact the M2 is a killer car, too."
We'll have more on the Mustang and its competition soon, so be sure and subscribe to Ford Authority for more Ford Mustang news and continuous Ford news coverage.