Several months ago, much ado was made of Ford's move to ditch AM radio in its future models – save for commercial vehicles – a decision that reportedly stemmed from the fact that, well, the automaker feels like modern streaming alternatives and satellite radio are a superior product. However, this move stirred up considerable controversy among not only AM listeners, but also lawmakers, who claim that its removal would create a significant communication problem during emergencies, to the point where some penned a bill that would force automakers to keep it. Ultimately, Ford opted to retain AM radio functionality in its 2024 models, but a new report from the Center for Automotive Research (CAP) found that such a move could prove costly over the coming years.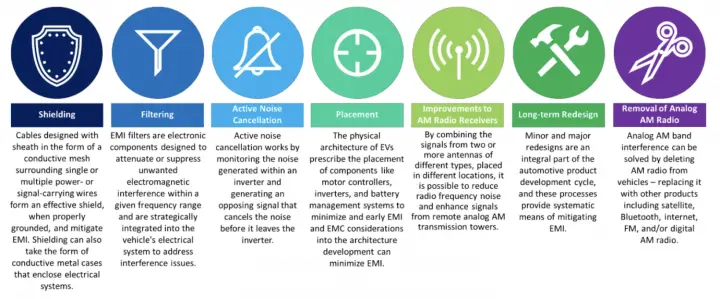 "The compatibility of EVs with AM radio reception poses a significant challenge due to EMI generated by the inherent properties of their high-voltage electrical systems and onboard electronics," CPA stated in its report. "This interference distorts AM radio signals, affecting the listening experience for drivers and passengers."
As such, mitigation techniques such as shielded cables, EMI filters, strategic component placement, active noise cancellation, and AM receiver improvements are needed, but all of those things obviously cost money. Additionally, those components add weight to a vehicle, which can hamper performance and range in EVs, all of which can add up to a cumulative cost to automakers of $3.8 billion by the year 2030 if those companies continue to offer it in future models, according to CAP.

"Returning to the central question of this research, the cost implications of implementing near-term EMI mitigation measures can pose a significant burden on automakers today," CPA said of its findings. "Some automakers have avoided mitigation costs by choosing not to offer analog AM radio in their products. Other automakers have faced increased charges in implementing EMI mitigation measures to provide analog AM radios in EVs. These costs have typically resulted from late-stage changes in the product development cycle."
We'll have more on the future of AM radio soon, so be sure and subscribe to Ford Authority for 24/7 Ford news coverage.