Work at the revived and rather historic Michigan Central Station site has continued for several years now, with many recent developments that include a clean energy agreement with DTE Energy and a new drone pilot delivery program being conducted in partnership with the the Michigan Department of Transportation (MDOT). Now, Michigan Central Station has announced that it has formed a number of additional energy partnerships with other companies as well.
In conjunction with Newlab, Michigan Central will be teaming up with DTE Energy, Walker-Miller Energy Services, and a handful of other entities such as startups Liberas and Pearl to advance energy equity, prepare Detroit residents for green jobs, and build the city's clean energy ecosystem by testing new technologies that could improve grid resilience and increase access to affordable energy.
The project has five distinct goals, which include "introducing projects that provide near- and long-term socio-economic benefits to Detroit residents and enable lower-income residents to participate equitably in the energy transition away from fossil-based sources to zero-carbon options, accelerate the development and adoption of technologies that can increase access to affordable clean energy and prepare the grid for electrification at scale, attract leading-edge startups to Detroit to develop next-generation energy and mobility solutions that drive positive economic growth in the region, accelerate workforce readiness and develop a strong local pipeline of talent for green-collar jobs, and develop replicable blueprints for increasing access to new energy technologies in traditionally disadvantaged communities."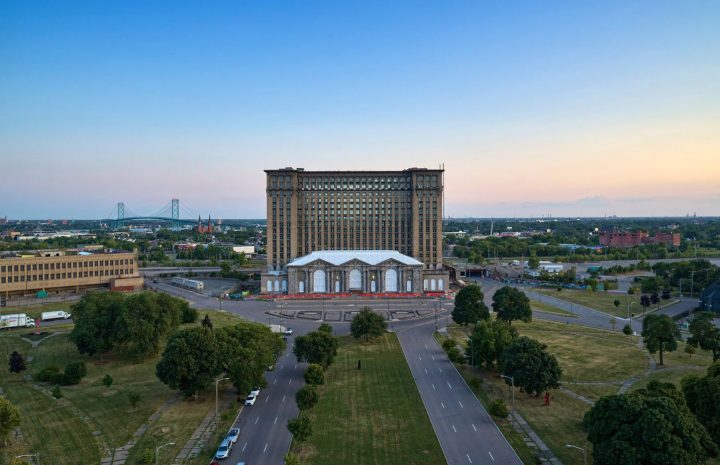 "This is not just about creating a greener, more eco-friendly way to power a city, it's about creating a more economically equitable one," said Carolina Pluszczynski, COO and head of innovation services for Michigan Central. "This is a generational opportunity. The transition to clean energy and electrified mobility necessitates the development of new technologies and new high-skilled jobs and deep collaboration. This partnership is how we get there, and we believe our efforts have the potential to pilot technology and solutions in a way that will have an impact far beyond the Detroit city limits."
We'll have more on Michigan Central Station soon, so be sure and subscribe to Ford Authority for continuous Ford news coverage.