Ford Brazil has undergone its fair share of changes in recent years, as the automaker ceased manufacturing operations there a couple of years ago and has since completely revamped its product lineup in the South American country. However, Ford also recently expanded its existing Development and Technology Center in Bahia, Brazil, by adding 500 new workers to that team, effectively transforming it into a regional engineering hub that exports those services to places all around the globe. Now, the Ford Development Center in Brazil is celebrating a rather significant milestone as well – its 45th anniversary.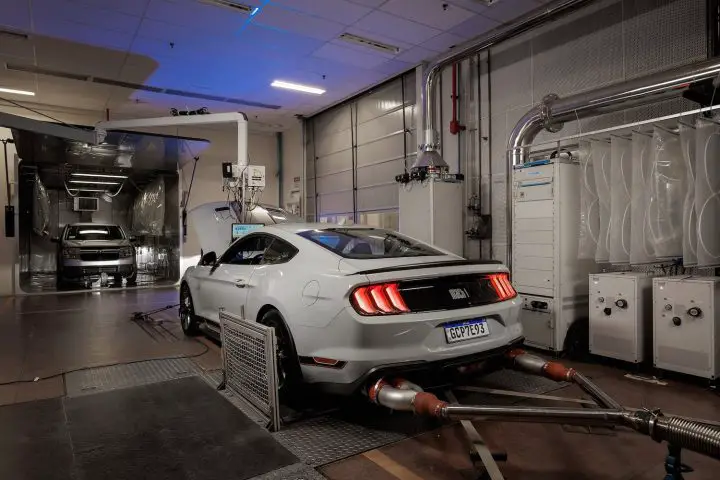 Prior to the 1970s – when the Ford Development Center originally opened – Brazil had no such facility designated for the development of new vehicles, leaving automakers to simply test those models on regular old city streets or do it in another country. That's precisely what prompted Ford to create the Tatuí Development and Technology Center in the interior of São Paulo, which has since played a key role in the automaker's vehicle development process.
Today, the Ford Development Center in Brazil plays a strategic role within the brand's business model in the region, as part of its global innovation ecosystem. In addition to a complete structure for the development, testing, validation, and approval of the models on sale in both Brazil and the entirety of South America, it has a highly trained team of professionals who work on various global projects related to vehicles and the mobility technologies of the future.
"Throughout its history, the Ford Center in Tatuí has had an important participation in all vehicle projects developed and launched in the region," said Marinna Silva, manager of the Ford Development and Technology Center. "Today, it is integrated into the brand's global innovation ecosystem, with a complete structure and an engineering excellence team that works on the development of global vehicles and cutting-edge technologies, recognized worldwide for its competence and talent."
We'll have more on Ford's operations from around the world soon, be sure and subscribe to Ford Authority for ongoing Ford news coverage.