In the past, Brian Makuloco – a Ford technician and purveyor of the YouTube channel FordTechMakuloco – has made quite a few videos about the Ford EcoBoost line of engines and its unique quirks and known issues, many of which he admits are even frustrating for him, personally. From leaks to turbo issues and the need to change oil frequently, Makuloco has shared some truly valuable information with Ford EcoBoost owners thus far, and now, he's back with yet another cautionary tale pertaining to tuning this line of engines as well.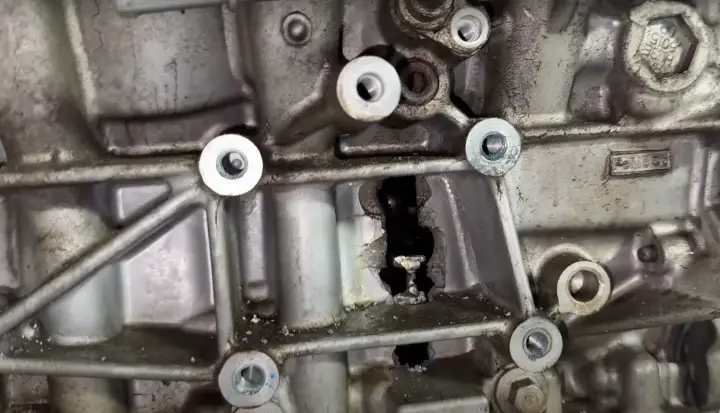 This new video came about after a customer brought their 2019 Ford F-150 to Makuloco's shop when its twin-turbocharged 3.5L V6 EcoBoost engine blew up as the owner was trying to pass another vehicle on the road. With just 137k miles on the clock, that isn't something that typically happens, but in this case, there's a very good reason why – the EcoBoost powerplant was treated to an "aggressive" tune, according to Makuloco.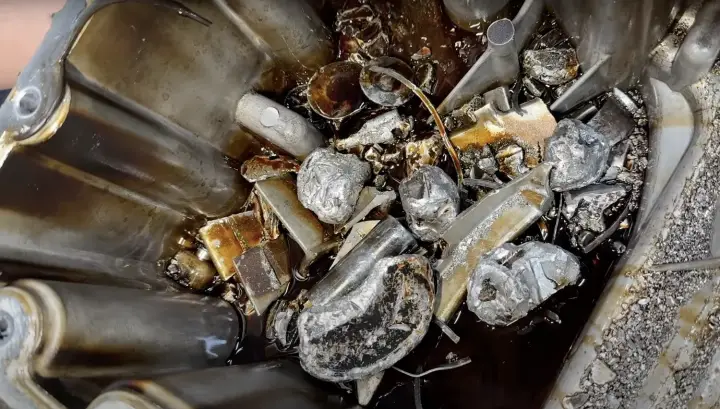 In addition to that tune, this F-150 has an aftermarket intercooler and bigger fuel injectors, but otherwise, the bottom end is stock, and so are the turbos. Regardless, the extra power those mods – specifically the tune – generated in this case also put a ton of pressure on that stock bottom end, which resulted in some seriously catastrophic damage, as Makuloco covers in detail here.
Aside from rods exiting the block in rapid fashion, there's a pile of parts in the oil pan, plus bent valves and other signs of massive damage to be found in this poor engine. While Makuloco doesn't go into detail about what, exactly, took place inside there, he's quite adamant that the tune is to blame, which means that those looking to do the same thing to their Ford EcoBoost powerplants may want to go with something a bit more conservative – or, at least, secure a tune from the Ford Performance catalog itself.
We'll have more interesting videos like this to share soon, so be sure and subscribe to Ford Authorityfor the latest Ford F-Series news, Ford F-150 news, and continuous Ford news coverage.