Ford Motor Company has filed a patent for a sound modification apparatus for turbocharged engines that could be used in future Ford EcoBoost powered models, Ford Authority has learned.
The patent was filed on April 28th, 2022, published on November 2nd, 2023, and assigned serial number 0349317.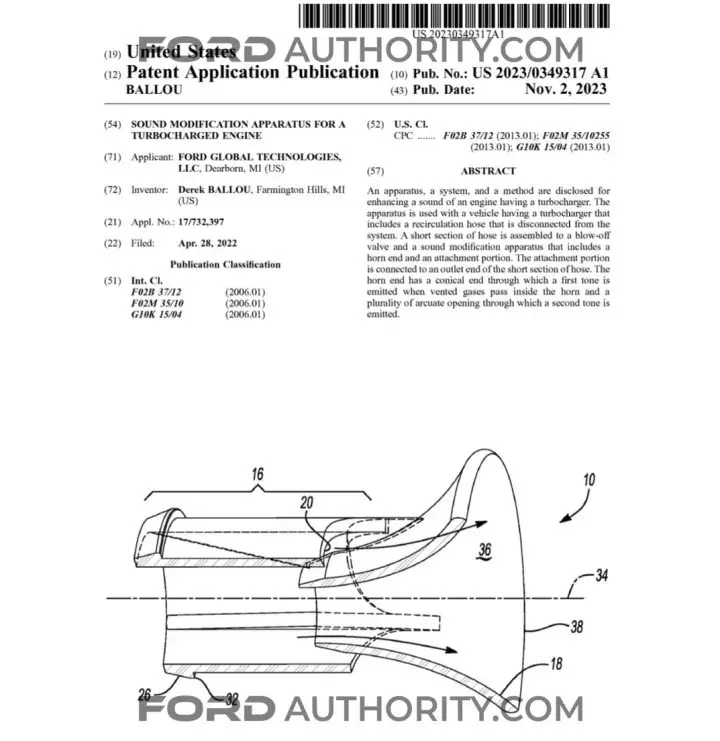 The Ford Authority Take
When the 2021 Ford F-150 Raptor debuted, it did so with a lot of new features, but one of the more interesting was a "trombone" loop present on the exhaust system, which is designed to make the truck's twin turbocharged 3.5L V6 EcoBoost engine sound more like a V8. It's clear that FoMoCo is hearing the complaints of those that simply prefer the way a V8 sounds over a four- or six-cylinder engine, as well as the fact that folks who buy performance vehicles also want to hear those engines inside the cabin. Now, this newly filed patent explores additional ways to do precisely that in regards to the Ford EcoBoost family of engines.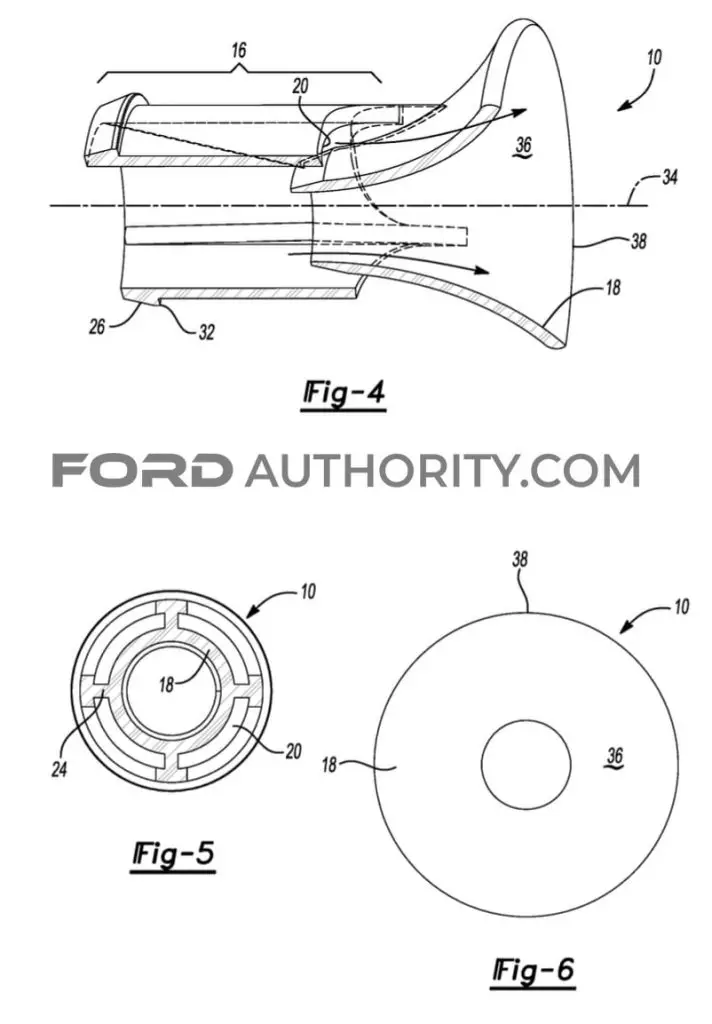 Many modern day turbocharged engines come equipped with an electronic blow-off valve that tends to be pretty quiet, which is precisely why some enthusiasts replace those items with aftermarket parts that enhance a rather substantial "whoosh" type noise generated by the turbos. However, as Ford notes, most solutions are typically inferior to the old style pressure-driven external blow-off valve that's generally utilized in aftermarket turbo upgrades.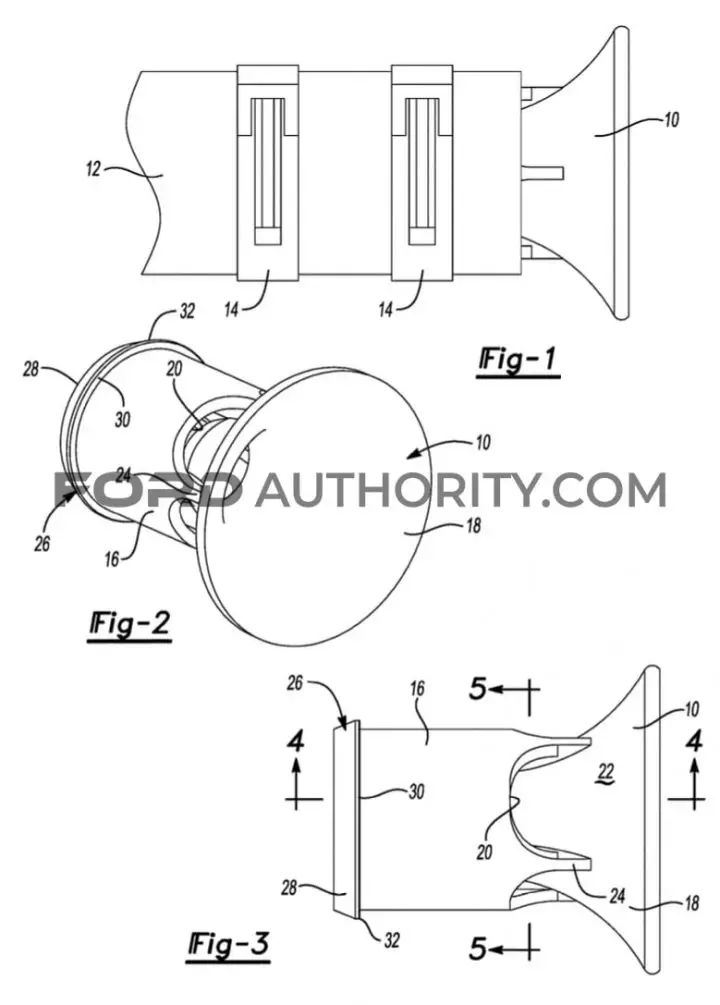 As such, this system aims to somewhat mimic that sound by using an apparatus with a recirculation hose that's disconnected from the system, while a short piece of hose is mated to the blow-off valve. Additionally, the system would incorporate a "horn" attachment at one end that adjusts the sound and volume of the engine, which could prove appealing to those that enjoy hearing their turbos working under the hood.
We'll have more on this and all Ford patents soon, so be sure and subscribe to Ford Authority for the latest Ford patent news, Ford business news, and 24/7 Ford news coverage.