Following its debut in the 2021 Ford F-150, we've seen the automaker's Pro Power Onboard generator used for all kinds of purposes, ranging from proving power during outages stemming from natural disasters to helping keep a concert going when the power went out, too. Aside from being a passion project for Blue Oval engineers, Pro Power Onboard has also racked up its fair share of awards in recent years, and the Ford F-150 Lightning and its own version of this particular feature has also made at least one business owner a fantastic mobile detailing rig. Now, that's also the case with the owner of an e-scooter business, too.
Max Rastelli started his business – HFX e-Scooters – in Halifax, Nova Scotia, back in 2019, and has long been a fan of the gas F-150. When the Ford F-150 Lightning was unveiled back in 2021, he pre-ordered one with the notion that it would be a great fit for his business – not only because of its lower operating costs, but also its ability to charge other electric vehicles on the go. Right off the bat, it was a match made in heaven, given the fact that previously, Rastelli had to transport scooters back to a central hub to charge them.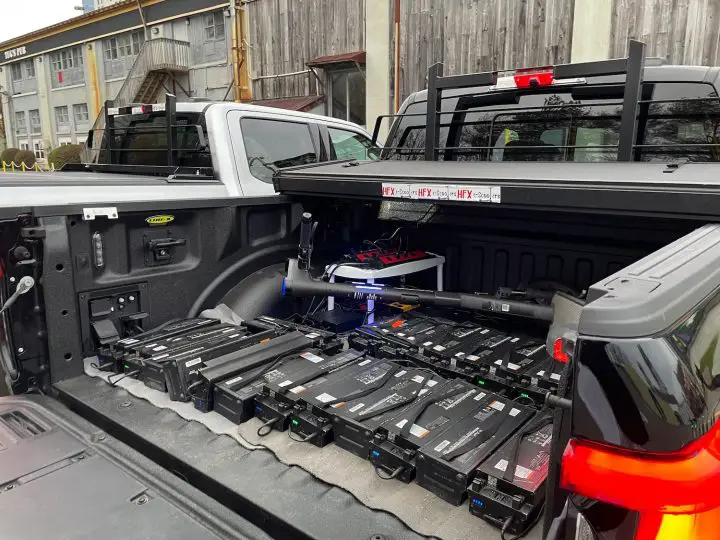 This was a big problem even after Rastelli made the switch to removable batteries, as he simply didn't have the capacity to charge them all at once each day. Now, thanks to the Ford F-150 Lightning and its 9.6 kWh output, he can charge multiple batteries while he's driving around at the same time, eliminating a tremendous amount of downtime and even the need for a central charging hub. Things have gone so well, in fact, that Rastelli purchased a second F-150 Lightning recently to help support his fast-growing business.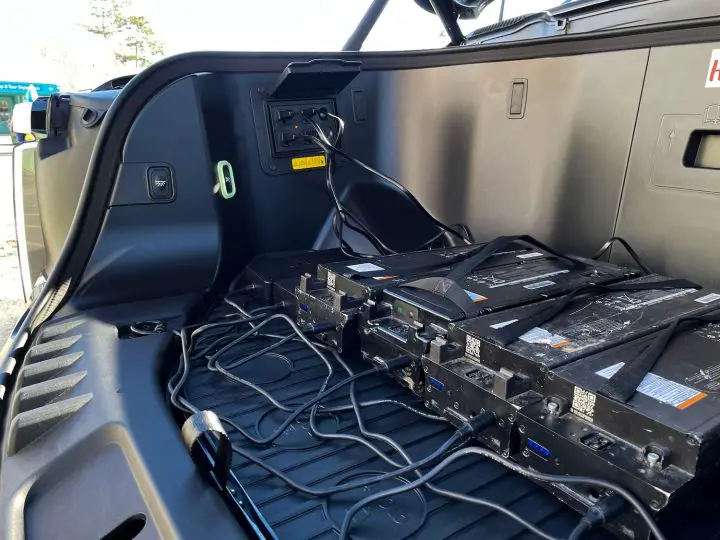 "It became immediately clear to me that the F-150 Lightning could boost my business productivity as a mobile battery charging station through the use of Pro Power Onboard," Rastelli said. "Thanks in part to these trucks, I've been able to double the number of e-scooters in my fleet, with near-zero downtime related to charging, making my business twice as efficient. And it doesn't hurt that this truck is a lot of fun to drive, with its low center of gravity and smooth ride."
We'll have more on the F-150 Lightning soon, so be sure and subscribe to Ford Authority for the latest Ford F-Series news, Ford F-150 news, F-150 Lightning news, and ongoing Ford news coverage.