Back in early August, Ford Performance showed off a host of new accessories for the 2024 Ford Mustang, but it hasn't forgotten about the redesigned S650's predecessors, either. In fact, along with a new Fox Body Mustang Recaro concept seat, the automaker showed off a very cool retro-style car cover at Motor City FoxFest – which was held at the automaker's headquarters in Dearborn, Michigan – as well. At that time, Ford didn't reveal too many details about this new Fox Body Mustang accessory, but now, this new offering has officially landed in the Ford Performance catalog.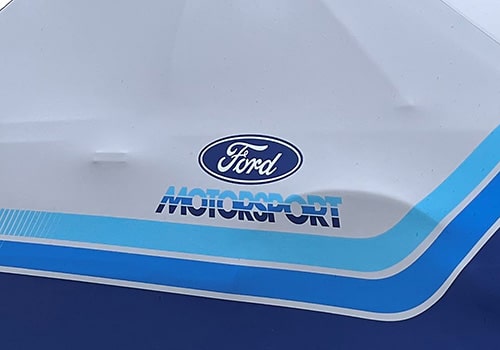 Listed under part number M-19412-FOX, the new Ford Motorsport Fox Body Mustang indoor car cover retails for $495. It's designed to fit a wide variety of Mustang models built between 1979 and 1993, including the LX, GT, and Cobra hatchback with a factory spoiler
(this includes models with the rear hatch glass louver), 1988 t-top models with the later-build flag-style mirrors, the 1984-1986 SVO, 1983-1993 convertibles with the factory luggage rack or spoiler, 1987-1993 Saleen hatchbacks and convertibles, and 1979-1986 Mercury Capri hatchbacks with the factory spoiler. Ford doesn't recommend using this car cover with notchbacks or ASC McLaren convertibles, however, due to the possibility of material bunching near the rear window and decklid – nor models that have been treated to body modifications.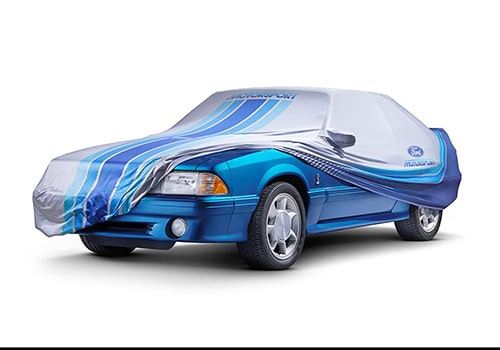 This new car cover is finished in gray with Ford Motorsport tri-color blue graphics, including a "Ford Motorsport" logo on windshield banner area, sides, and rear, as well as a Ford Oval on the hood, sides, and rear. Ford notes that those wanting a cover with red graphics will be able to order precisely that in Q1 2024 under part number M-19412-FR, too.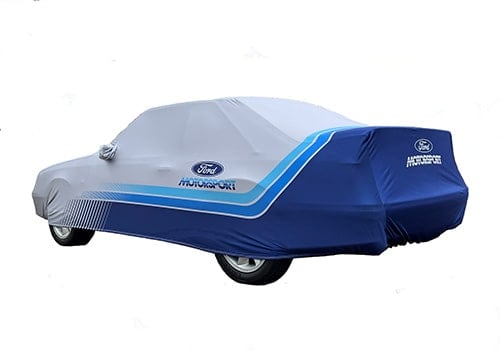 Otherwise, the Ford Motorsport Fox Body Mustang indoor car cover is made from a stretchy satin material that allows for a perfect, custom-style fit, and the soft interior lining prevents damage from occurring to the paint and other exterior finishes, plus it comes with a storage bag for when the cover is not in use. Installing the cover does necessitate removing the antenna, however.
We'll have more parts and accessories to share soon, so be sure and subscribe to Ford Authority for the latest Ford Mustang news and ongoing Ford news coverage.