When the Ford Mustang Mach-E debuted for the 2021 model year, it did so with impressive charging speeds that can add up to 61 miles of range in as little as 10 minutes for extended-range, rear-wheel drive models. However, charging remains one of the biggest obstacles for many in terms of considering an EV for their next new vehicle purchase, and as such, FoMoCo continues to work to to expand both charger access and speeds. In the meantime, the Ford Mustang Mach-E once again proved impressive in that regard as it managed to rank second in a recent fast charging test conducted by AMCI Testing, an independent automotive research firm, but the EV crossover didn't fare quite as well in another recent test from Edmunds.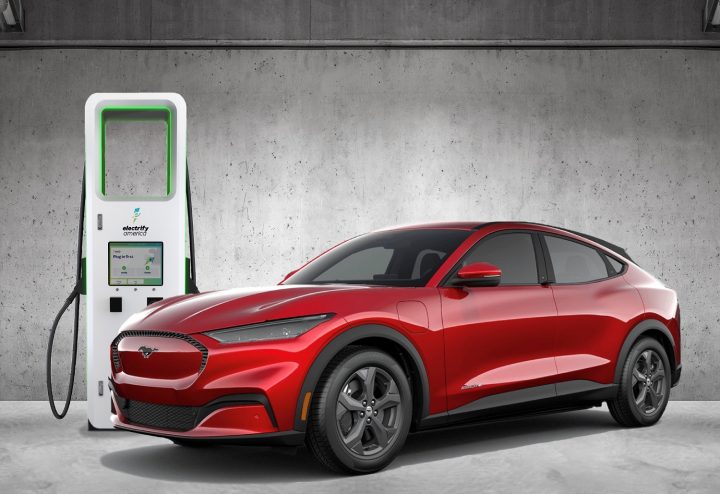 In its most recent EV charging test, Edmunds pitted a grand total of 43 different all-electric vehicles against each other to see which is capable of adding the most range over the course of an hour when hooked up to a DC fast charger. To accomplish this, it teamed up with the EV testing company P3, which uses a device capable of monitoring and recording electricity use while an EV is connected to a fast-charging station, along with power request communication that flows between the EV and the station.
For this particular test, Edmunds used a 2021 Ford Mustang Mach-E California Route 1, which was able to charge at a rate of 332 miles per hour. Unfortunately for that particular model, that figure was only good enough to rank it 33rd on this particular test, as it lagged far behind the competition for the most part. Topping this list was the 2024 Hyundai Ioniq 6 Limited RWD model at 868 miles per hour, for comparison's sake, while the 2022 Chevy Bolt EUV Premiere came in dead last at 172 miles added per hour.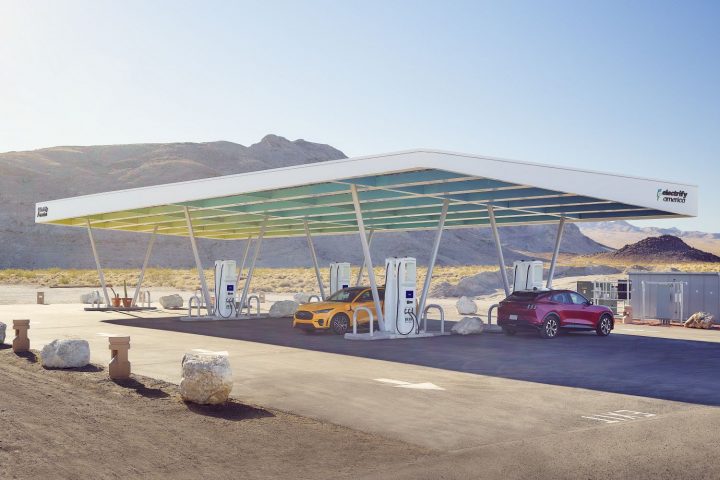 As Edmunds points out, there isn't currently any sort of universal standard when it comes to measuring charging times. Automakers will say that a vehicle can add so many miles of range in a certain amount of time or go from one state of charge to another, but there are many variables involved. In the case of this test, Edmunds takes its own consumption data – kilowatt-hours used for every hundred miles traveled, or kWh/100 miles – and then multiplies those results by 100 to arrive at our mi/hr units, evening the playing field as a result.
We'll have more on the Mach-E soon, so be sure to subscribe to Ford Authority for more Mustang Mach-E news and around-the-clock Ford news coverage.