When the Ford Mustang Mach-E debuted for the 2021 model year, it did so with impressive charging speeds that can add up to 61 miles of range in as little as 10 minutes for extended-range, rear-wheel drive models. However, charging remains one of the biggest obstacles for many in terms of considering an EV for their next new vehicle purchase, and as such, FoMoCo continues to work to to expand both charger access and speeds. In the meantime, the Ford Mustang Mach-E once again proved impressive in that regard as it managed to rank second in a recent fast charging test conducted by AMCI Testing, an independent automotive research firm.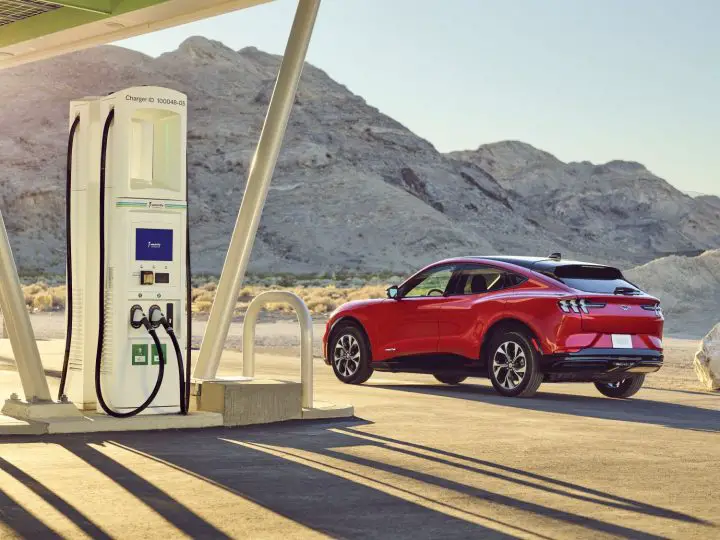 Using its latest MP6 testing standard, AMCI subjected the Ford Mustang Mach-E, Toyota bZ4X, Mercedes-Benz EQE, Hyundai IONIQ 5, and Rivian R1S to this new round of charging tests recently. AMCI conducts its testing using the Tesla Supercharger network and "Magic Dock" adapters, measuring the number of miles of range added from a 10 percent SOC (state of charge) with a six-minute fast-charge. That specific time was selected because it's typically about how long it takes to fuel up an ICE vehicle, on average.
Once that testing was completed, AMCI found that the surprisingly, the bZ4X managed to produce the best results by adding 35 miles in six minutes, followed by the Mach-E at 32.5 miles, the EQE at 31.5 miles, the Ioniq 5 at 28 miles, and the R1S at 20.5 miles – a result that it attributes to the Rivian's "uncharacteristically 'soft' ramp-up in charge rate."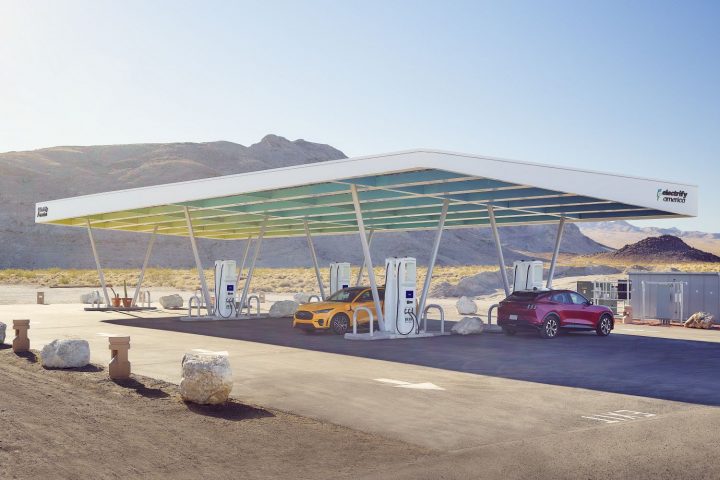 "One can't overlook the main function and benefit of an automobile is convenience," said David Stokols, CEO of AMCI Testing's parent company, AMCI Global. "Sure, we'd all like our rides to be fast, sexy, luxurious, even cutting-edge, but foremost, it needs to serve your needs of convenience. When compared to your primary fueling option – gasoline for ICE and Hybrids – without fast, reliable, public charging, BEVs will never be as convenient. For BEVs to achieve real market acceptance and the promised environmental advantages, we need to strive for lighter, cheaper batteries, with less range that charge quickly."
We'll have more on the Mach-E soon, so be sure to subscribe to Ford Authority for more Mustang Mach-E news and around-the-clock Ford news coverage.