Ford Motor Company has filed a patent for a drone-based car connectivity system, Ford Authority has learned.
The patent was filed on May 18th, 2021, published on November 7th, 2023, and assigned serial number 11812355.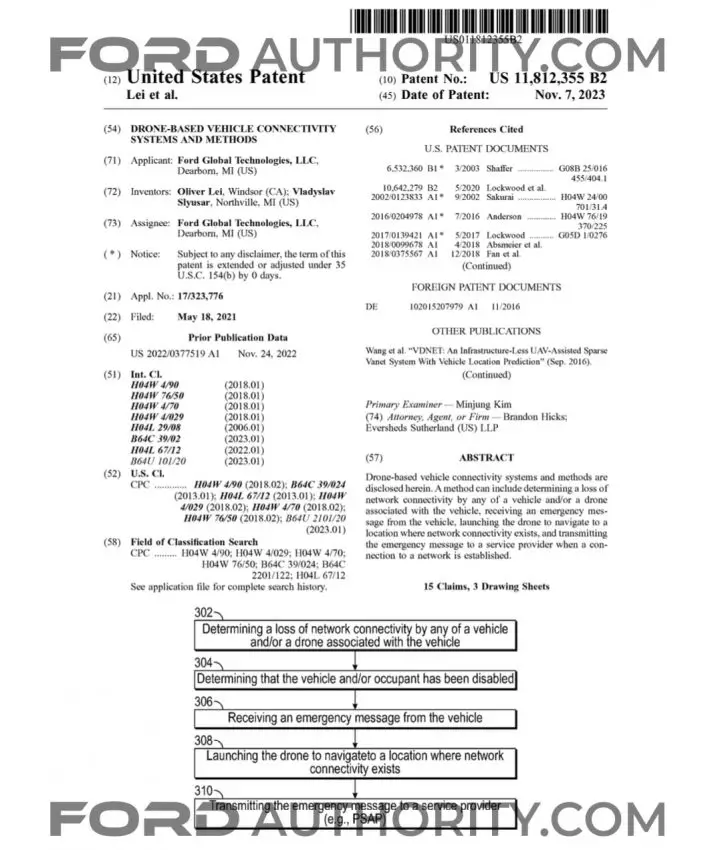 The Ford Authority Take
Of the many patents that Ford has filed in recent years, a large percentage of them are related to drones or unmanned aerial vehicles (UAV) in some way, shape, or form. That list includes a landing platform for UAVs, an unmanned aerial vehicle integration system, a moonroof docking system for UAVs, drone flights over public roadways, a drone elevator system, and multiple drones that could be used to jump start vehicles, all while utilizing drones in real-life situations such as at the Michigan Central Station site for a new delivery pilot program. Now, this newly-filed Ford patent keeps that trend going by introducing an idea for a drone-based car connectivity system.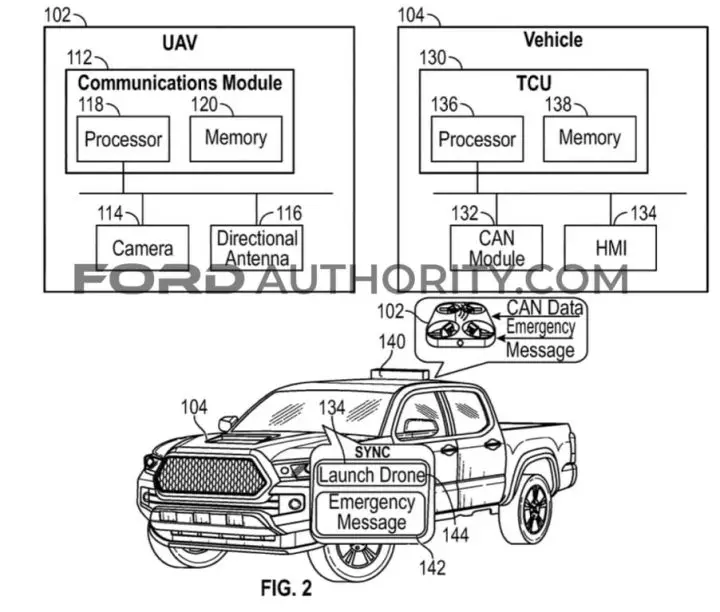 As this Ford patent points out, vehicles operating in rural areas or places with mountains nearby typically encounter problems when trying to communicate over long distances. This is true even of vehicles equipped with things like roof-mounted antennas and telematic control units, as the TCU, specifically, may not be able to keep a cellular signal due to sporadic coverage. This is obviously a problem if the user needs to call for help or relay a location to emergency services.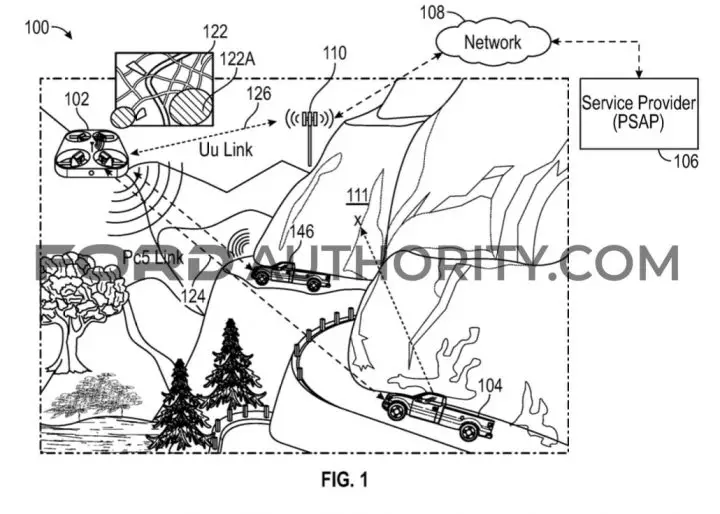 That's precisely where this Ford patent would come into play – the system depicted here would be able to detect when network connectivity has been lost, as well as whether or not the vehicle or its operator are incapacitated in any way. If that is the case – or if the user wants to send out an emergency signal, the system would deploy a drone to an area where it could establish cellular connectivity and do precisely that – which could be a literal life-saver for those that venture off the beaten path.
We'll have more on this and all Ford patents soon, so be sure and subscribe to Ford Authority for the latest Ford patent news, Ford business news, and continuous Ford news coverage.