Ford Motor Company has filed a patent for non-pneumatic tire manufacturing tools, Ford Authority has learned.
The patent was filed on April 2nd, 2020, published on November 7th, 2023, and assigned serial number 11806959.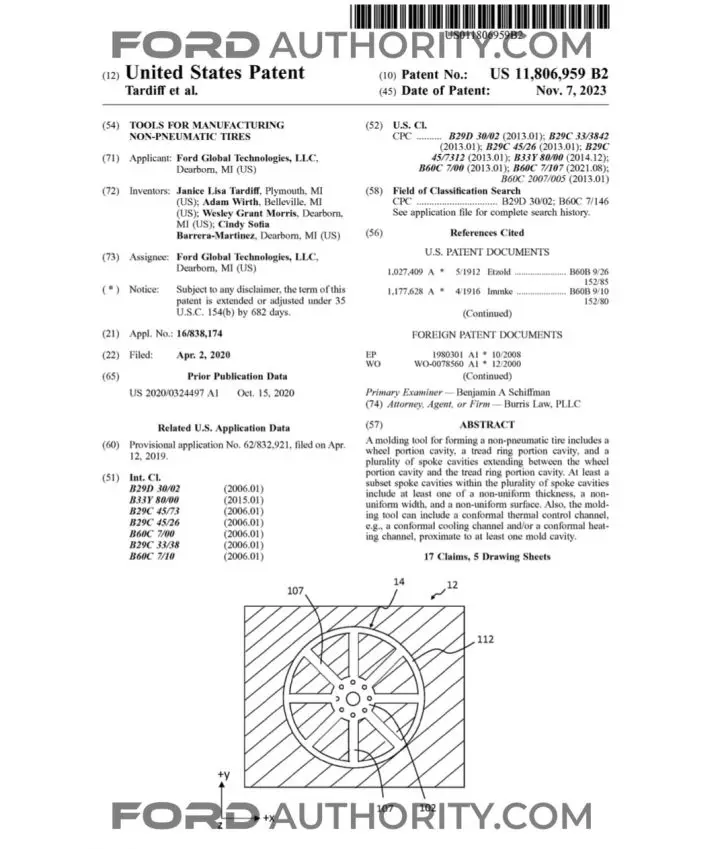 The Ford Authority Take
This year alone, Ford has filed patents for a serviceable non-pneumatic tire and strain limiting non-pneumatic tires, signaling that it's at least thinking about incorporating such technology in its future models. Non-pneumatic tires are becoming an attractive alternative to traditional units, which have caused their fair share of headaches over the years due to flats and blowouts. These types of tires utilize polymeric spokes instead of compressed air to support a vehicle, which connect the tread to the wheel. Now, this newly filed Ford patent keeps this trend going by introducing an idea for non-pneumatic tire manufacturing tools.
Non-pneumatic tires (or flat-free tires, as they're otherwise known) are not supported by things like air or nitrogen, instead opting for spokes located between the tread portion and the part that wraps around the wheel. When the vehicle goes over a bump, pothole, or other type of obstacle, the spokes compress to absorb that impact. Problem is, according to this Ford patent, the molding tools currently used to create such tires are quite complex, and the production process is time consuming and costly as a result.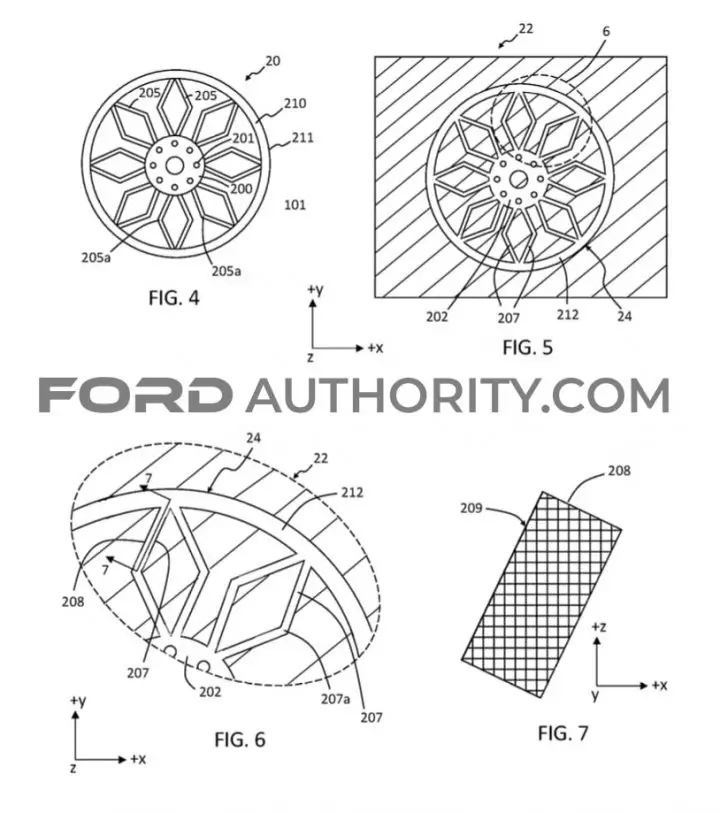 The fix for that particular problem is to create molding tools that contain cavities for the wheel, tread ring, and spokes, along with a cooling channel. This way, rubber can be quickly and easily molded into a non-pneumatic tire, making them not only quicker to produce, but also financially viable, which is critical to this radical new design's future success.
We'll have more on this and all Ford patents soon, so be sure and subscribe to Ford Authority for the latest Ford patent news, Ford business news, and ongoing Ford news coverage.