Ford Motor Company has filed a patent for a powered exoskeleton wrist component, Ford Authority has learned.
The patent was filed on September 2nd, 2020, published on November 14th, 2023, and assigned serial number 11813219.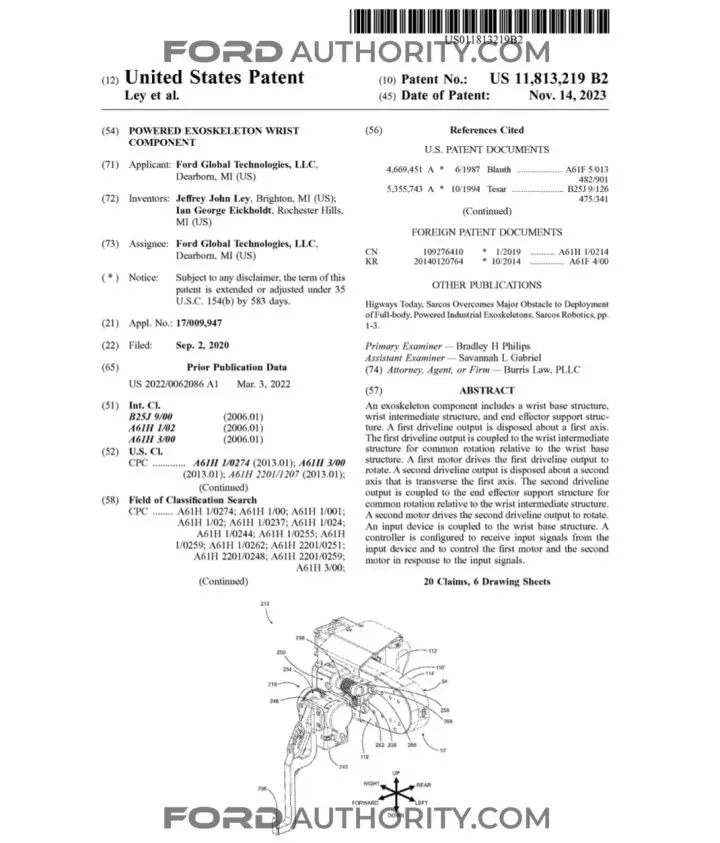 The Ford Authority Take
Several years ago, Ford began testing the use of exoskeleton devices on its assembly lines, which are wearable, robotic components designed to reduce the risk of injury from performing repetitive, manual tasks like fitting components overhead while also preventing fatigue. Turns out, these types of devices proved to be pretty good at all of those things, which apparently has led to the filing of this new Ford patent, which outlines an idea for a powered exoskeleton wrist component.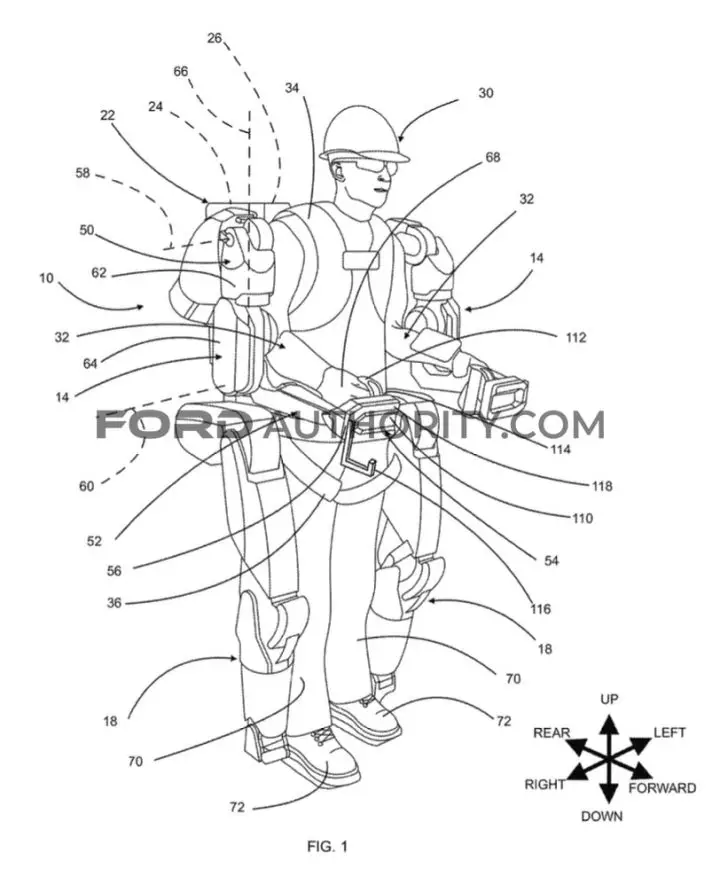 Currently, exoskeleton suits tend to consist of two arms – each with a grip portion that's equipped with a handle that the operator must hold onto to operate it. Some of these units are also equipped with end effectors – such as hooks – which are mounted to the grips and enable the user to pick up objects. Problem is, if the end effectors are not properly aligned with the grips, this can prove difficult. Thus, that's precisely what inspired the creation of this new Ford patent.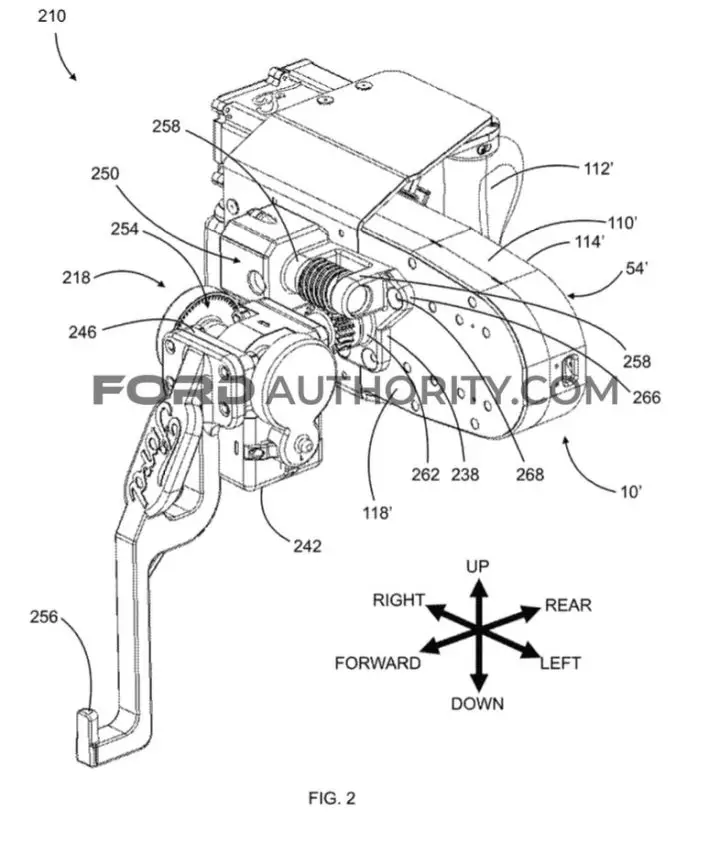 In this case, the proposed exoskeleton design would utilize a wrist component capable of rotating rather than being in a fixed position, which is currently the case with many of these types of equipment. In theory, this would make the act of picking up object far easier, and as such, it could wind up coming to fruition at some point in the future.
We'll have more on this and all Ford patents soon, so be sure and subscribe to Ford Authority for the latest Ford patent news, Ford business news, and non-stop Ford news coverage.