The pickup tailgate has been around since, well, the advent of the pickup, a once simple component that served one singular purpose – to give owners access to the bed, plus perhaps serve as a place to sit. However, in recent years, the humble tailgate has evolved in a big way, serving multiple purposes on many different kinds of vehicles such as providing a ruler for measurements, holders for things like tablets, and even built-in clamp pockets. The refreshed 2024 Ford F-150 adds the new Pro Access Tailgate as well, which can do even more, such as open up in different ways to make the task of retrieving items in the bed easier. Now, Ford is taking a lot back at how we got here with a full century of tailgate history.

The very first factory-assembled Ford pickup arrived way back in 1925, and it did so with a cargo bed and an adjustable tailgate, Just four years later, it was joined by Ford's first factory-built station wagon, the Model A, which came equipped with a tailgate as well – albeit no rear window. In 1948, the F1 debuted with a tapered, rolled edge tailgate with anti-rattle drop chains, but it wasn't until 1959 that Ford added a reflector for safer nighttime operation.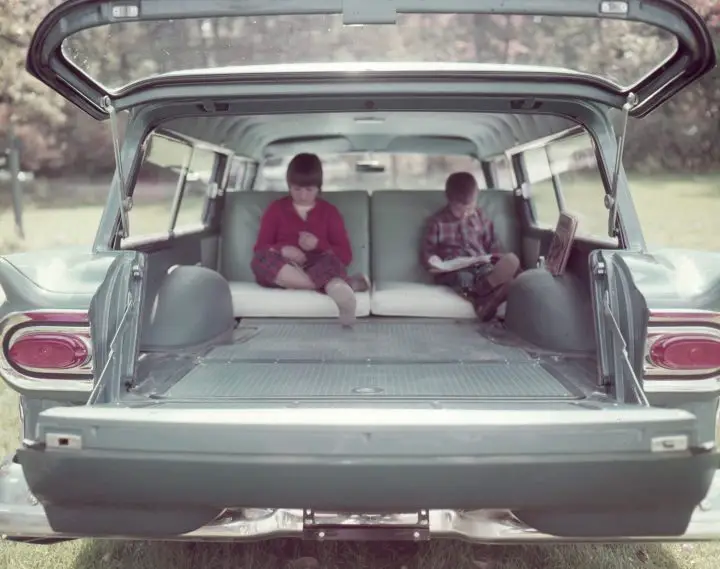 In 1960, the Ford Falcon station wagon became the first Blue Oval model equipped with a single-piece tailgate and a retractable rear window, and just a year later, the old chains disappeared from F-Series tailgates, replaced by "instant-action latches." Things just continued to evolve from there, and in 1966, Ford debuted its new "Magic Doorgate" which could open either to the side or down like a traditional tailgate.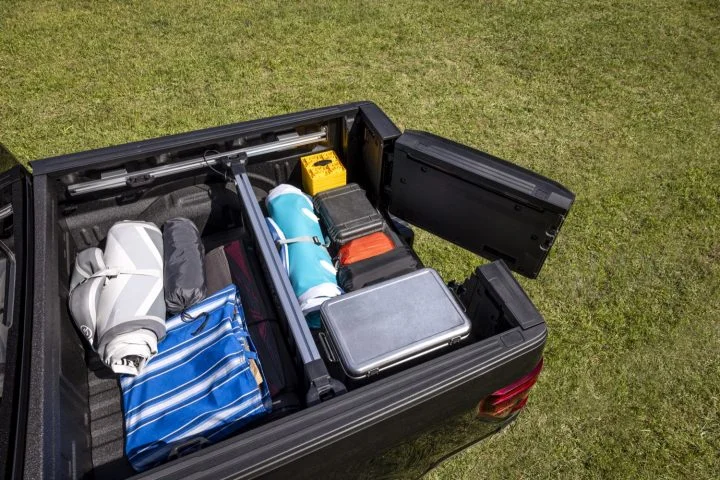 Interestingly, it wasn't until 1980 when Ford trucks gained a removable tailgate, and 1997 before locking tailgates became standard equipment as well. The power tailgate came along in 2003, followed by "Tailgate Assist" in 2004, a quick release unit in 2005, and a tailgate step in 2008. Since then, Ford continues to innovate in the tailgate space, introducing features such as its "Hands-Free Liftgate" that's controlled by gestures, using the key fob to raise and lower that unit, and of course, it all culminates with the latest in terms of evolution – the brand new Pro Access Tailgate.
We'll have more Ford history to share soon, so be sure and subscribe to Ford Authority for comprehensive Ford news coverage.