The United Auto Workers (UAW) strike began at the Ford Michigan Assembly plant back in mid-September, after which it expanded to include the Chicago Assembly plant and Kentucky Assembly plant. Ford reached a tentative deal with the union just last week that includes a massive product investment from the automaker, which ended that strike, and a few days later, its Detroit Big Three counterparts – General Motors and Stellantis – followed suit. However, UAW members must still vote on the tentative deal before it can officially take effect, and that process began at the Michigan Assembly plant, where workers overwhelmingly voted in favor of the new contract. Now, they've been joined by workers at the Buffalo Stamping plant, according to Mike Martinez of Automotive News.
Workers at UAW Local 897, Ford's Buffalo Stamping Plant, have voted in favor of the tentative agreement, per the local.

Production: 78% Y – 22% N
Skilled Trades: 80% Y – 20% N

A total # of votes was not immediately available. Ford employs roughly 750 workers there. https://t.co/ZGURVP1EBk

— Michael Martinez (@MikeMartinez_AN) November 3, 2023
Martinez notes that 78 percent of all production workers at the Buffalo Stamping plant voted in favor of the tentative contract, along with 80 percent of skilled trades workers. Comparatively speaking, 81 percent of production workers and 90 percent of skilled trades workers at MAP voted to approve the new deal between the UAW and Ford.
Thus far, the details of Ford's tentative agreement with the UAW include a 25 percent general pay increase across the lifespan of the contract, as well as the aforementioned multi-billion dollar investment on Ford's part into its current and future plants and products, plus various other concessions.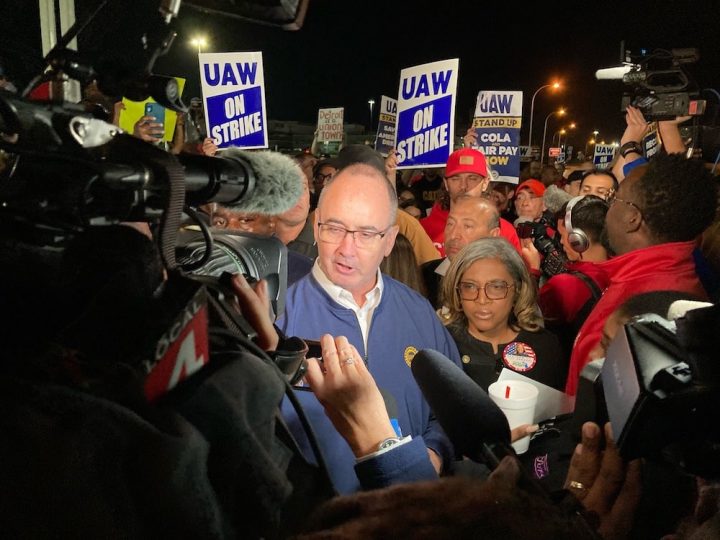 Additionally, the old eight-year wage progression has been reduced to three years, while those with three or more years of service will automatically be bumped up to top pay if the deal is ratified. Cost of living adjustments will also make a return after they went away back in 2009 during the recession, and temporary employees will become full-time after 90 days of service once/if the deal if ratified, with future temp hires hitting that point in nine months.
We'll have more on this new agreement soon, so be sure and subscribe to Ford Authority for the latest Ford-UAW news, UAW news, and comprehensive Ford news coverage.