Ford Motor Company has filed a patent for selectable vehicle profiles that could be used in future Ford EVs, Ford Authority has learned.
The patent was filed on August 22nd, 2019, published on November 14th, 2023, and assigned serial number 11813981.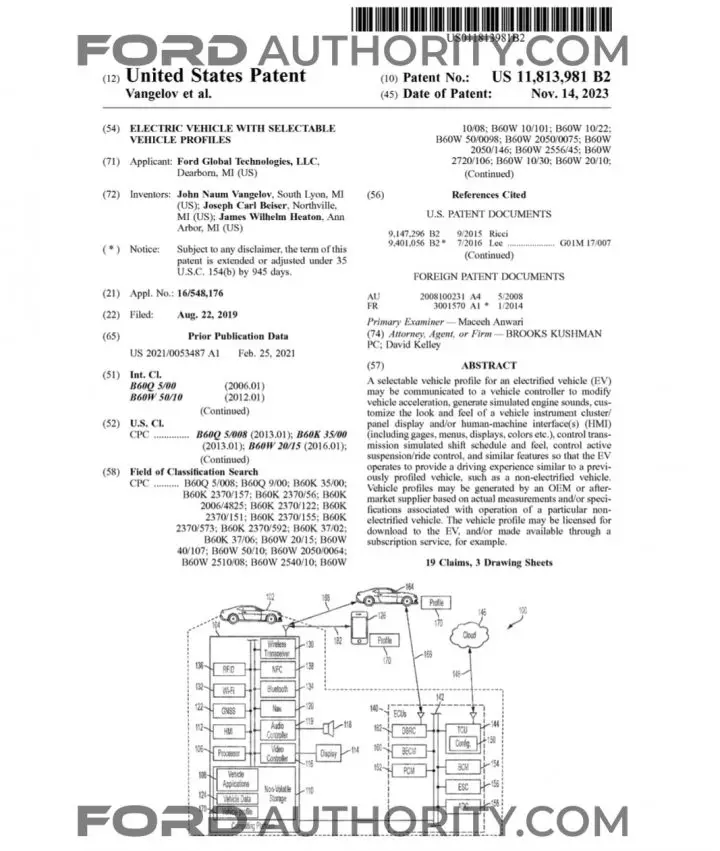 The Ford Authority Take
As it continues to invest heavily in all-electric vehicles, Ford has filed a number of patents over the past couple of years that are specifically EV-related. That list includes filings for a manual transmission with an electric clutch, an automatic drive mode lighting system, a manual torque vectoring system, an all-wheel drive line-lock system, and an EV burnout performance mode, to name just a few. Now, that trend continues with this new filing, which presents an idea for selectable vehicle profiles that could be used in future Ford EVs.
In recent years, new vehicles have let us customize settings and features more than ever before, and in many cases, store those preferences under one handy user profile. That way, when a user enters a vehicle, all of those settings – whether they be the positioning of the seat and steering wheel or the radio station – are adjusted automatically depending on who is driving it. However,  EVs open up a whole new world of possibilities in this regard, as Ford points out in this patent.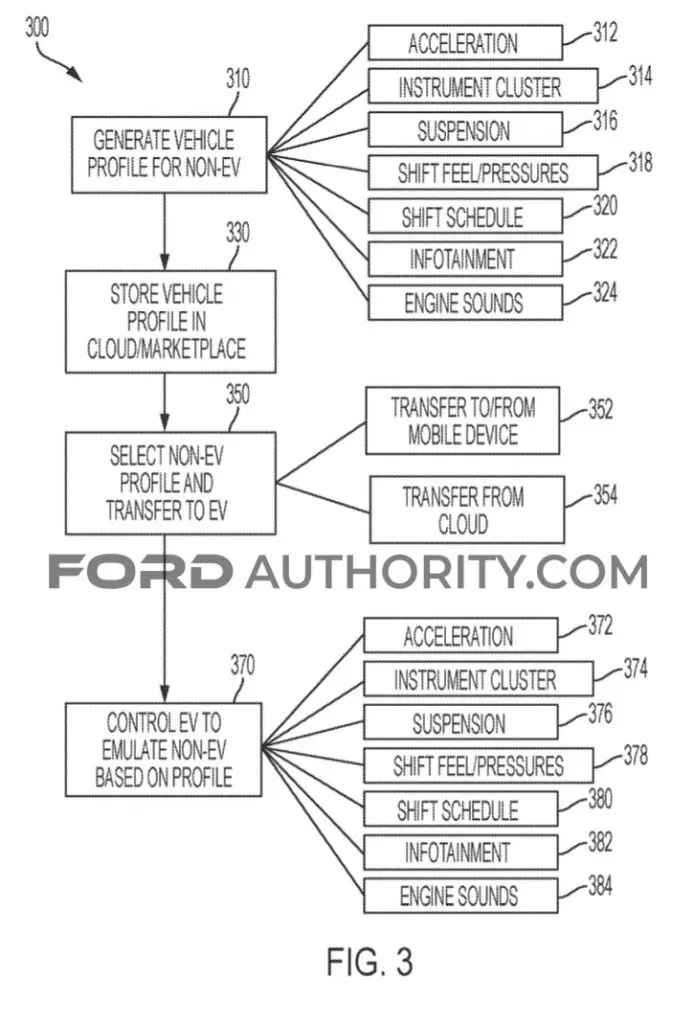 For example, many prefer the sound of an ICE engine over the silence of an EV, as well as the feel of a transmission shifting and even gauges showing things like an engine's RPM climbing through the rev range. That's precisely where this patent comes into play – the system depicted here would would be able to modify these things and more based on user preference, store those preferences in the vehicle or the cloud, or even license and sell them via a subscription service – an interesting possible addition to future Ford EVs, indeed.
We'll have more on this and all Ford patents soon, so be sure and subscribe to Ford Authority for the latest Ford patent news, Ford business news, and ongoing Ford news coverage.