Ford Motor Company has filed a patent for a partition airbag that could be used in future Ford police vehicles, Ford Authority has learned.
The patent was filed on May 12th, 2022, published on November 16th, 2023, and assigned serial number 0365091.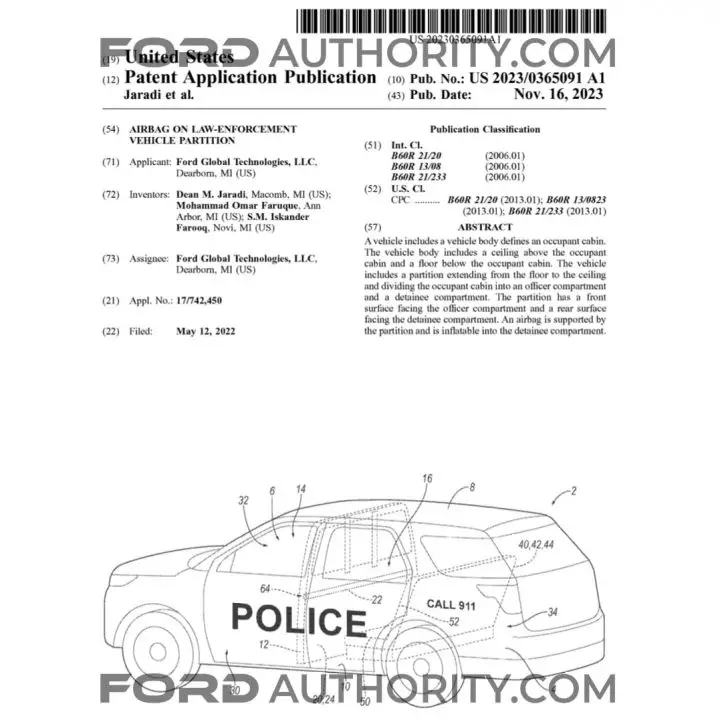 The Ford Authority Take
In addition to filing some patents for Ford police vehicles such as ideas for a system that would combat K9 police vehicle climate control hacking and a vehicular bailout detection and mitigation system, The Blue Oval has also been exploring the idea of adding airbags as a partition between the cabin and cargo area and in between seats. Now, this newly filed patent somewhat combines those different worlds by introducing yet another new idea for a partition airbag that could be used in future Ford police vehicles, too.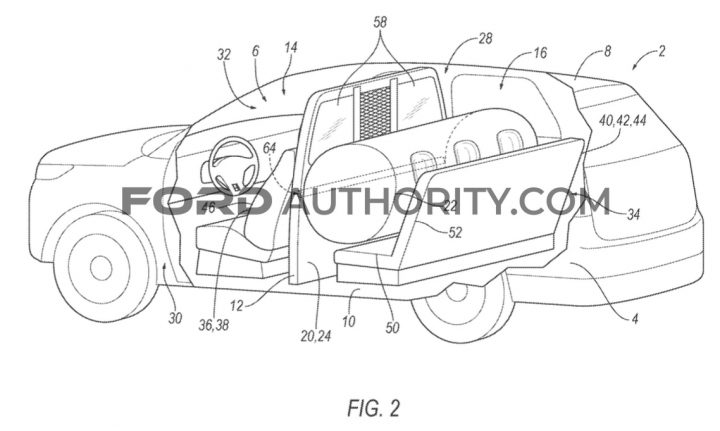 Like all vehicles these days, Ford police vehicles come equipped with airbags designed to protect occupants in the event of a crash, but they differ from civilian models in that they're also fitted with partitions designed to keep suspects/criminals separated from the officer driving the vehicle. Thus, the folks detained in the rear of the vehicle don't have the same protection as the person driving the vehicle up front.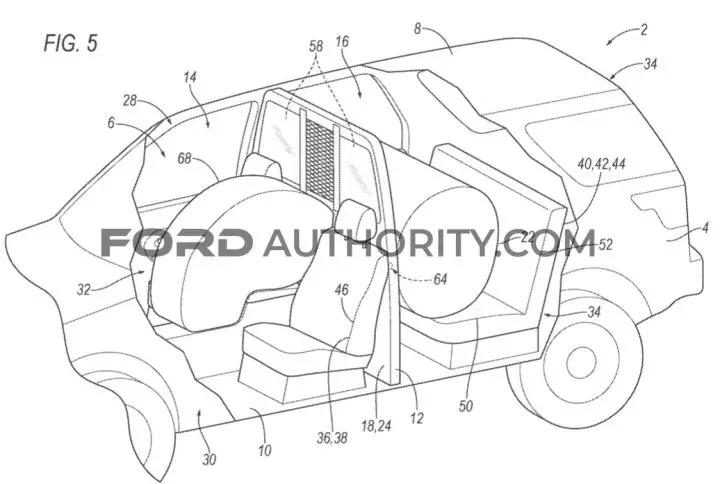 That's precisely what this patent aims to address, in this case, by adding an airbag in between the partition and the rear seat. If the system detects the presence of a passenger back there – as well as an imminent collision – it would automatically inflate the airbag. Additionally, the patent explores the idea of adding another airbag in between the two front seats, providing additional protection in the event of a side crash – making both a pretty likely feature that we might one day see in future Ford police vehicles.
We'll have more on this and all Ford patents soon, so be sure and subscribe to Ford Authority for the latest Ford patent news, Ford business news, and ongoing Ford news coverage.