Ford Motor Company has filed a patent for a deployable seatback panel that may be used in future Ford vehicles, Ford Authority has learned.
The patent was filed on December 14th, 2022, published on November 21st, 2023, and assigned serial number 11820309.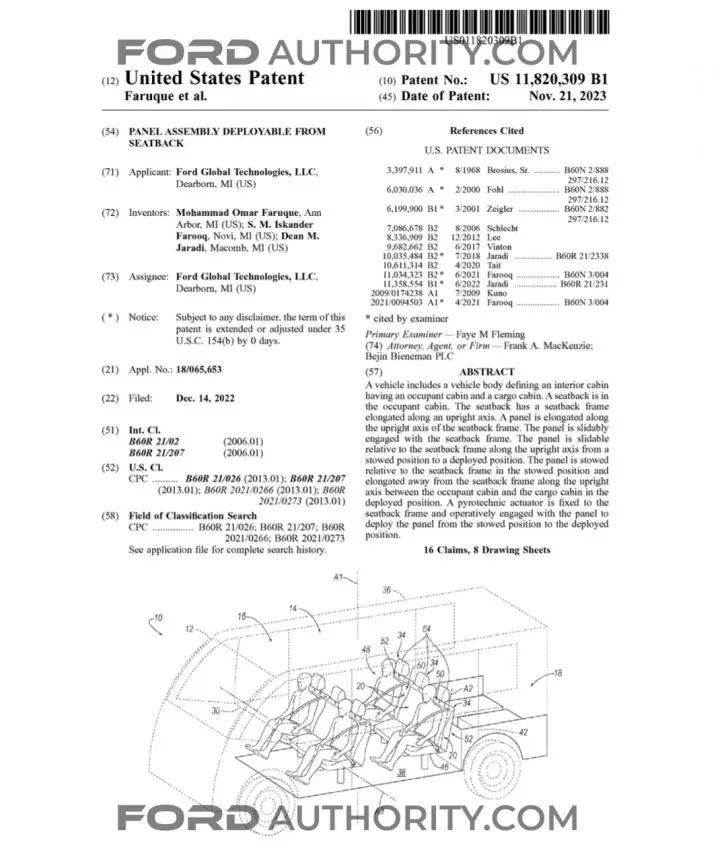 The Ford Authority Take
Earlier this month, Ford filed a patent for a deployable cargo panel that would be connected to the roof and flat up against that part when in the stowed position, but could then rotate down into a deployed position, providing a partition between the passenger compartment and cargo area. When equipped with airbags, the intention of this panel is to provide some protection for passengers riding in front of loose cargo, or to simply create a barrier between the two. Now, this newly filed patent for a deployable seatback panel presents us with a somewhat similar idea that may also be used in future Ford vehicles, too.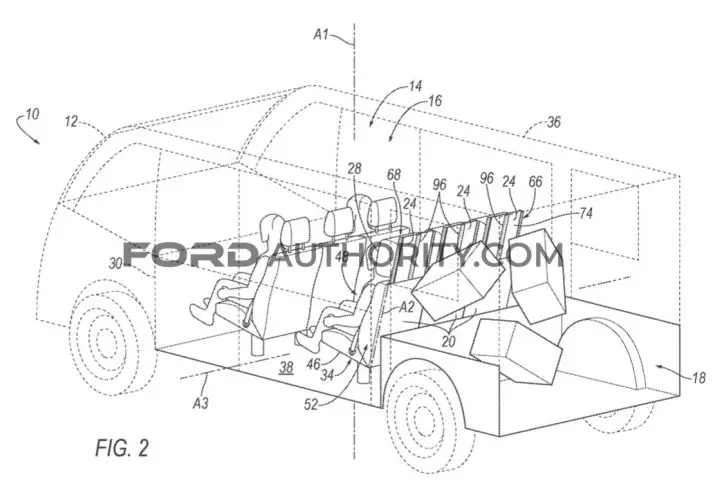 The concept here is essentially identical to the aforementioned patent in that it presents us with an idea for a panel that would separate the cargo and passenger areas of a vehicle like a large van, which could be deployed or stored away as needed and could even be equipped with airbags. However, there are some notable differences worth pointing out.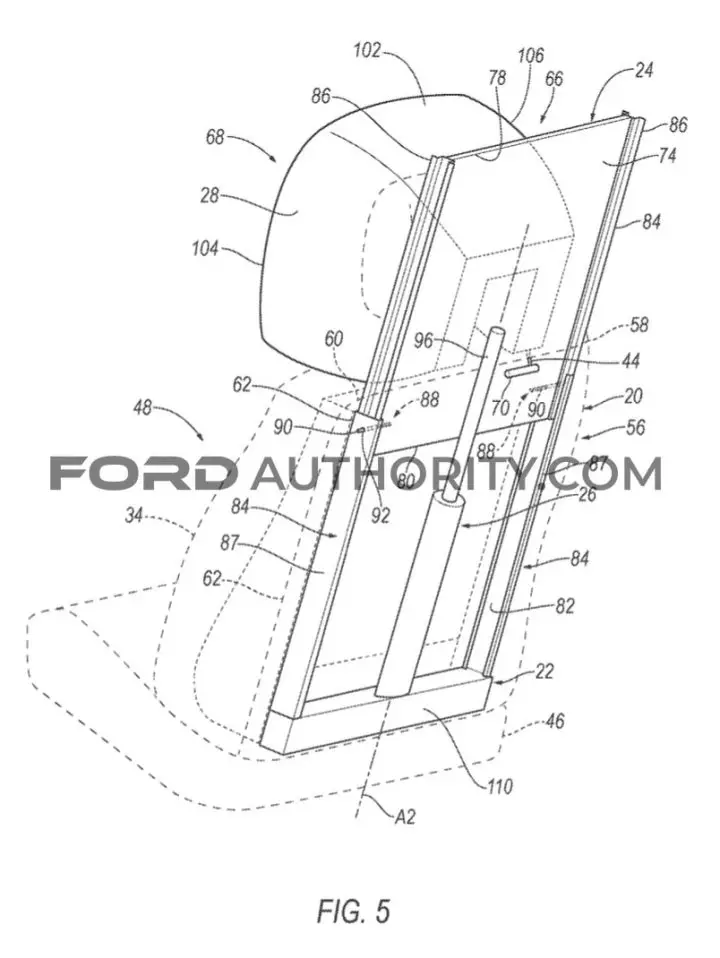 While the older patent would use a panel that retracts into the ceiling, in this case, smaller panels would be housed in seat back frames and deployed when desired or needed. This would happen via a pyrotechnic actuator that's also built into the seat, which would deploy the panel when cargo could potentially fall forward and possibly injure occupants. It's an interesting idea for certain, and one that Ford is seemingly keen to explore in a number of ways as it peeks into a future when large vans may more frequently be used to carry passengers and cargo at the same time.
We'll have more on this and all Ford patents soon, so be sure and subscribe to Ford Authority for the latest Ford patent news, Ford business news, and continuous Ford news coverage.