Ford Motor Company has filed a patent for a sound emulation system that could be used in future Ford vehicles, Ford Authority has learned.
The patent was filed on July 13th, 2022, published on November 14th, 2023, and assigned serial number 11813982.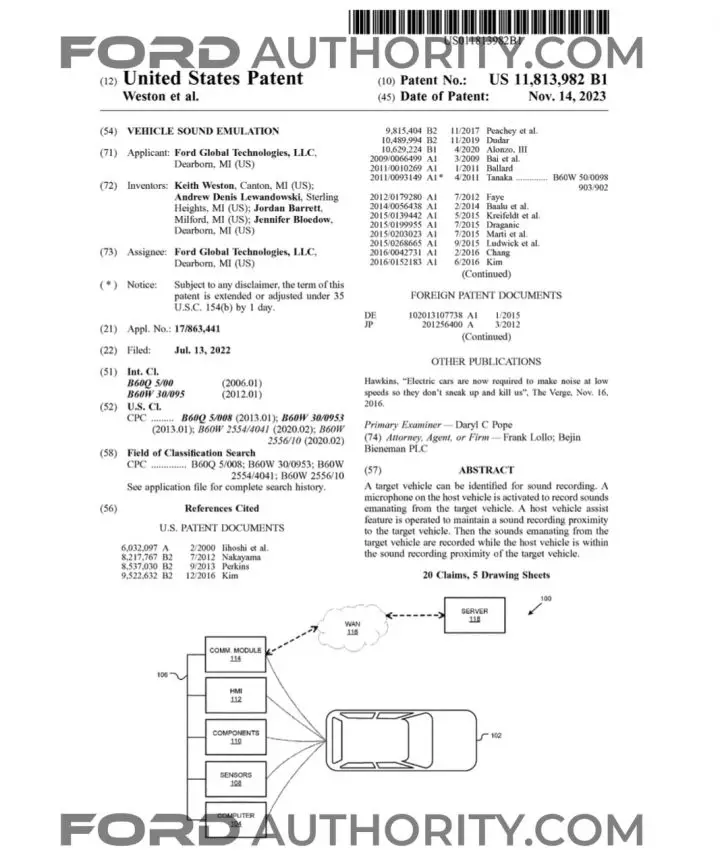 The Ford Authority Take
As Ford Authority reported earlier this week, FoMoCo recently filed a patent for selectable vehicle profiles, which are designed to automatically implement a host of user-preferred features such as simulated engine sounds, transmission shifts, and even gauges like a tachometer in all-electric vehicles, even offering pre-selection bundles as a subscription service, possibly. Now, this newly filed patent keeps that trend going by introducing an idea for a sound emulation system that could be used in future Ford vehicles, too.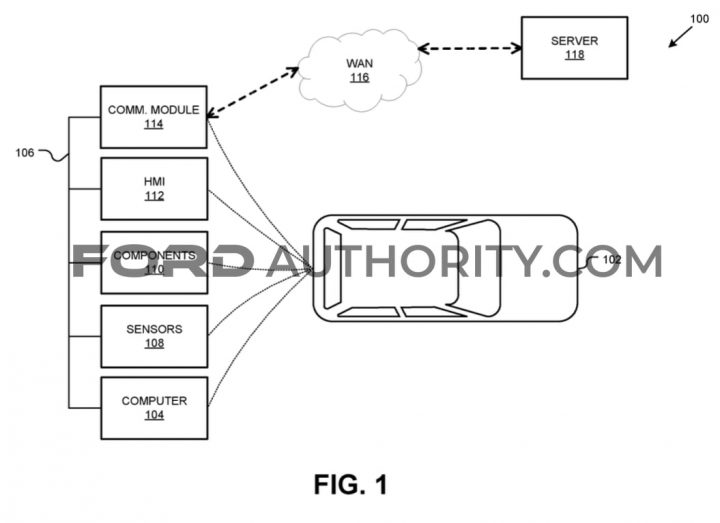 This new patent also pertains specifically to all-electric vehicles, as well as hybrids, which are capable of operating in a "silent" mode of sorts when their gas engine isn't running. Problem is, many complained about the fact that this made it more difficult to tell when one of these electrified vehicles was approaching, say, something like a pedestrian, which is why those vehicles are now required to make sounds when they're moving at lower speeds.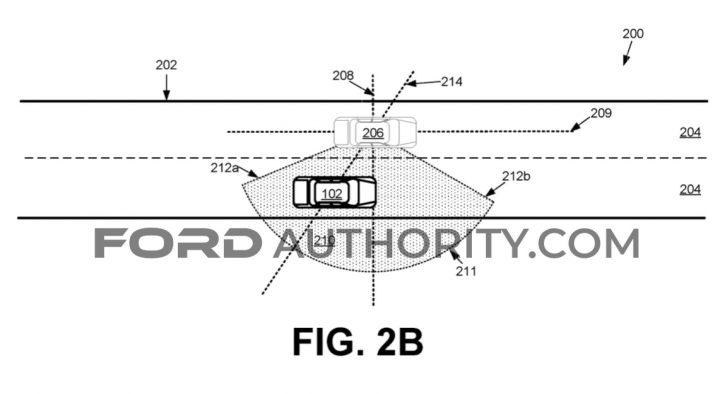 While Tesla offered users the ability to set their own unique sound for a short period of time, this patent aims to instead record sound data from another nearby vehicle, then create its own "natural sounds" of sorts, store them, upload them to a server, and then deploy as needed. It's an interesting idea for certain, and one that may one day give future Ford vehicles a more natural-sounding effect when compared to the oftentimes strange, spaceship sounds that many EVs and hybrids emit today.
We'll have more on this and all Ford patents soon, so be sure and subscribe to Ford Authority for the latest Ford patent news, Ford business news, and ongoing Ford news coverage.