The future of American stock car racing could take the form of an electric NASCAR crossover race car, according to an illustration leaked by Road & Track.
Allegedly, the aforementioned sketch is a rendition of a race-prepared electric crossover concept currently being tested as a potential competitor in NASCAR. It is not designed to resemble a specific vehicle, but rather to demonstrate what such a race car could look like. Considering that crossovers are much more prevalent than sedans in the modern automotive market, it makes sense that NASCAR would adopt a crossover race car to give manufacturers the opportunity to advertise these vehicles.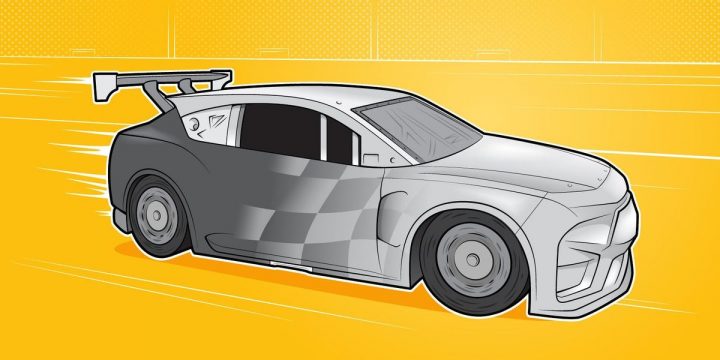 The two-door NASCAR crossover concept features a profile not entirely unlike the current sedan-based race cars that compete in the Xfinity and Cup series, although it does boast a more upright stance with a fastback-like, sloping rear end taking the place of the traditional deck lid. Interestingly, it also appears to feature two spoilers – one jutting above the rear window on what would be the liftgate on a real-life crossover, as well as a more dramatic "park bench" spoiler affixed to the rear end just beneath it.
The electric NASCAR crossover concept is based on the current Next Gen chassis, which debuted for Cup Series competition at the start of the 2022 racing season. In fact, this model was built with electrification in mind, and NASCAR has been quietly exploring electrification of its divisions for some time, although no plans have been set in stone.
Currently, The Blue Oval competes in the Cup and Xfinity Series with a Ford Mustang based stock car. In the Cup Series, the Mustang Dark Horse will take to the track in 2024 as part of the automaker's new motorsports push headed by the all-new seventh-generation Mustang.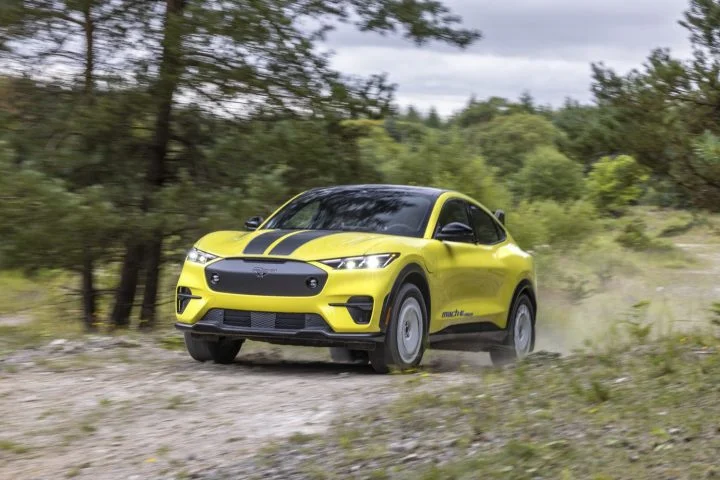 It stands to reason that FoMoCo could bring the Ford Mustang Mach-E to the track should the NASCAR crossover concept come to fruition. However, it's worth noting that Ford Performance isn't pushing for the electrification of motorsports, citing racing fans' "emotional connection" to the spectacle of ICE-based race cars.
Subscribe to Ford Authority for more Ford racing news, NASCAR news, and ongoing Ford news coverage.