Following the debut of the European Ford Explorer EV back in March, the EV crossover's launch was later pushed back as The Blue Oval awaits the arrival of VW's next-gen battery tech – which is notable given the fact that the Explorer EV rides on that company's MEB platform. Regardless, that isn't stopping travel adventure influencer Lexie Alford – otherwise known as Lexie Limitless – from driving a pre-production prototype across the globe on a historic trip, which began last month. Alford officially completed the European leg of this long journey just last week, and began traversing Africa late last month as she attempts to become the first person to circumnavigate the globe in an electric vehicle. Now, that part of the journey is in the rear-view mirror, too.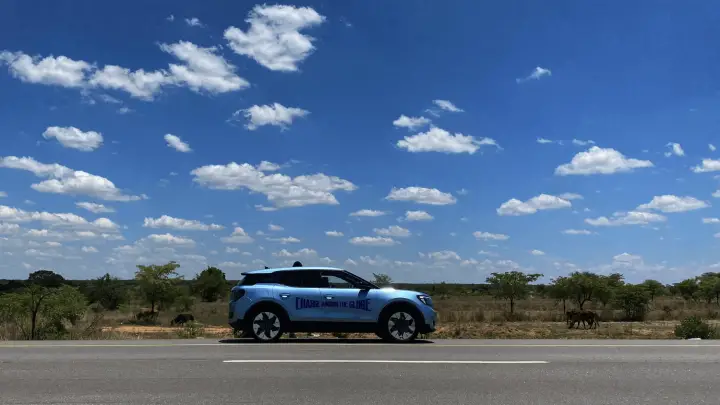 Lexie Alford started her African safari of sorts in Hoedspruit in South Africa and continued to the Beitbridge border crossing, a 437 kilometer (272 mile) stint that required just one precautionary top-off charge in some rainy weather. The next day, she crossed Limpopo River from Beitbridge, through Masvingo, and Great Zimbabwe, where Alford was able to check out some of that ancient city's many charms in the flesh.
Finally, Alford finished her African journey in Zimbabwe's capital, Harare. Along the way, she was able to spend some time with Venensia Mukarati, who – with her daughter Tino – operates 160 Hydro Farms that use hydroponics to allow crops to grow without soil, consume 90 percent less water, and avoid weeds, pests, and diseases. Now, with 8,000 kilometers (4,970 miles) and 46 days behind her, Lexie Alford and her Ford Explorer EV will head to their third continent with a visit to Australia.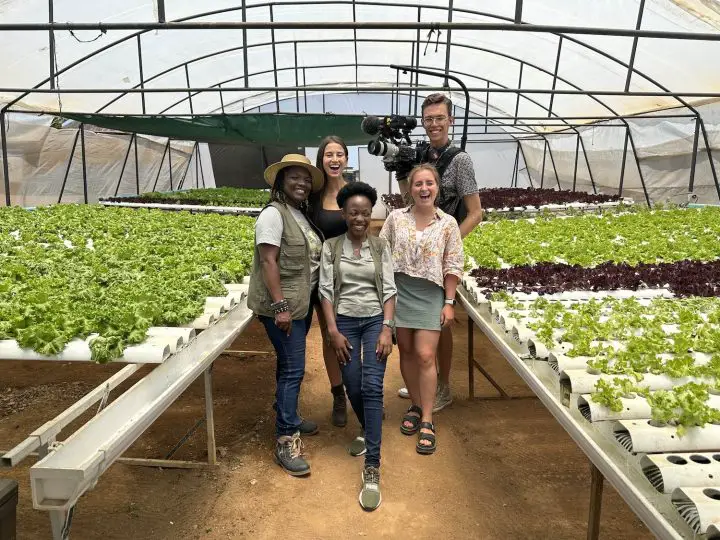 This journey will ultimately see Alford cross a total of 30 countries before it's all said and done. The reason for this trip centers around the roughly 100 year anniversary of Aloha Wanderwell's epic and historic journey that saw her become the first woman to drive around the world, crossing through 43 countries across a five-year period in a Model T.
We'll have more on the new Ford Explorer EV and Lexie Alford soon, so be sure to subscribe to Ford Authority for more Ford Explorer news and around-the-clock Ford news coverage.