Lincoln has enjoyed some success in China over the past few years as customers in that country gravitate toward the luxurious brand, and as recently as 2021, the same brand also ranked above the segment average in J.D. Power's China Vehicle Dependability Study (VDS). Lincoln wasn't a part of that same study in 2022, but has returned for 2023, and this time, it didn't fare so well, ranking below the premium segment average while Changan Ford finished in second place in the mass market segment.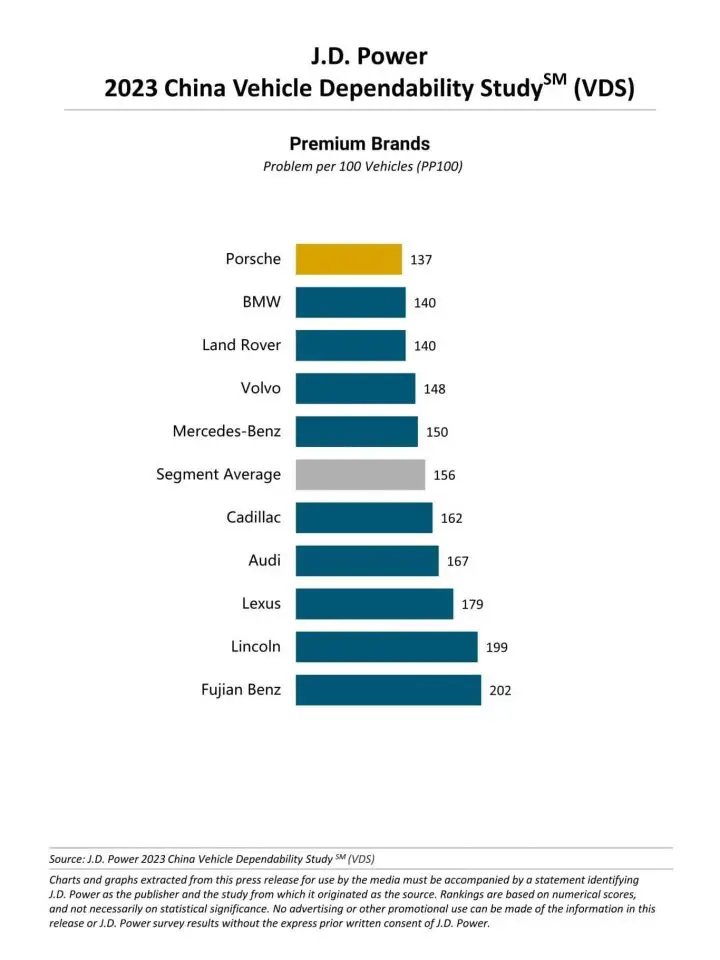 This year, Lincoln ranked ninth on J.D. Power's VDS, finishing ahead of only one other premium brand – Fujian Benz – with 199 PP100, or problems per 100 vehicles. This means that not only did Lincoln rank behind the segment average of 156 PP100, but also behind all of its rivals including Porsche (137 PP100), BMW (140), Land Rover (140), Volvo (148), Mercedes-Benz (150), Cadillac (162), Audi (167), and Lexus (179).
The J.D. Power 2023 China Vehicle Dependability Study measures the number of problems experienced per 100 vehicles during the past six months by owners of 13-48 month-old vehicles, with a lower score reflecting higher vehicle quality. The study covers 177 specific problem areas grouped into nine major categories – exterior; interior; driving experience; features/controls/displays (FCD); infotainment; climate; seats; powertrain; and driving assistance. This year's VDS study found that overall, PP100 remained completely flat year-over-year, though malfunction problems – specifically related to seats, interior, and climate – increased, while design problems decreased.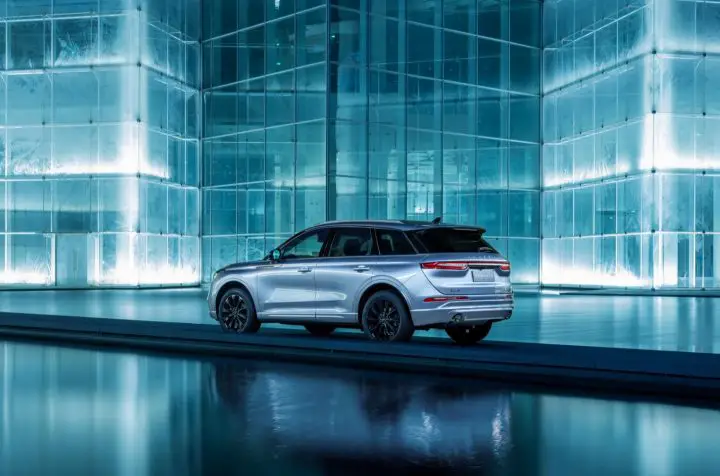 "Although manufacturers regard quality above everything else, some do not pay enough attention to quality after the warranty period," said Elvis Yang, general manager of auto product practice at J.D. Power China. "However, such problems directly affect owners' concerns about the long-term dependability and durable quality of their vehicle. Manufacturers need to pay more attention to long-term quality and improve quality management standards."
We'll have more insights like this to share soon, so be sure and subscribe to Ford Authorityfor more Lincoln news and continuous Ford news coverage.