The next-generation Ford Mustang NASCAR racer made its debut back in May 2021, ushering in a new era for that series given its variety of tweaks that include the inevitable arrival of hybrid and electric drivetrains at some point in the future. Then, following the launch of the all-new S650 generation pony car this past summer, The Blue Oval revealed its newest NASCAR racer – this time, based on the Mustang Dark Horse – just last week. At that time, Ford didn't disclose too many details about its latest stock car, but according to Road & Track, it has quite a few changes up front compared to the outgoing model, most notably.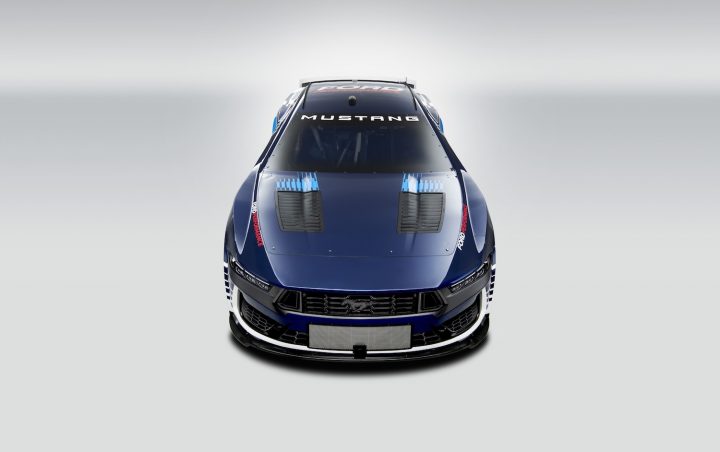 Along with the fact that it's designed to look more like its road-going counterpart, the new Mustang Dark Horse NASCAR racer features some notable change to the front end that compensate for some minor variances discovered during wind tunnel testing of the previous next-generation racers. As such, the motorsports entity allowed teams to make some minor changes to their newest rides ahead of the upcoming season. While other brands took a more conservative approach, Ford pushed the front bumper down further than its predecessor, flattening it out while also making the center portion stick out further. The automaker also revamped the front fenders, raising the edges of those parts and creating a dip near the hood line.
These changes will reportedly help the new Mustang Dark Horse racer better manage sideforce, or the pressure that hits the side of a vehicle. Having more sideforce on the front of a NASCAR vehicle keeps the nose planted, and at the rear, improves stability as well. It also aids on the process of side drafting, which is when a trailing car brings its front fender close to the rear fender of a lead car, altering air flow to create more drag – which should help it perform better on intermediate oval tracks.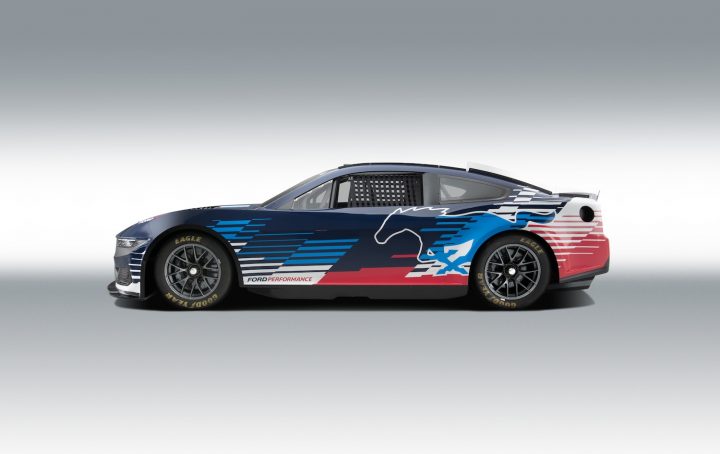 "Where you are within that box is still important," said Mark Rushbrook, global director of Ford Performance Motorsports. "So repositioning as you can to truly optimize that, every little bit of performance counts. But there's also a lot of performance that simply isn't characterized in that submission process of how the cars truly race on these variety of tracks, as well as trade-off decisions that are made in terms of drag versus downforce. It's hard to make improvements in both – we certainly did in this case – but in our '23 car, maybe some of our trade-offs weren't in the optimal place that you could see. We were really strong on superspeedways, and that hurt the performance a little bit on the intermediate tracks. So being able to reposition where we are in the box is an important step for us, as well as optimizing some of the detailed racing conditions to make sure we're the most competitive in all those situations."
We'll have more on the new NASCAR Mustang Dark Horse soon, so be sure and subscribe to Ford Authority for more Ford Mustang news and non-stop Ford news coverage.