Back in mid-September, the United Auto Workers (UAW) began its targeted strike against Ford, General Motors, and Stellantis after the two sides failed to come to terms on a new master contract prior to the expiration of the old one. During that weeks-long shutdown, President Joe Biden was quick to throw his support behind the union, stating that automakers should share profits with workers and visiting a picket line at one of the on-strike facilities. In late October, the UAW reached a new tentative contract with Ford that includes a major investment on the automaker's part, and days later, did the same with GM and Stellantis, ending the strike. However, UAW President Shawn Fain has already set his sights on organizing other, non-unionized automaker plants in the U.S., a notion that President Biden supports, too, according to Reuters.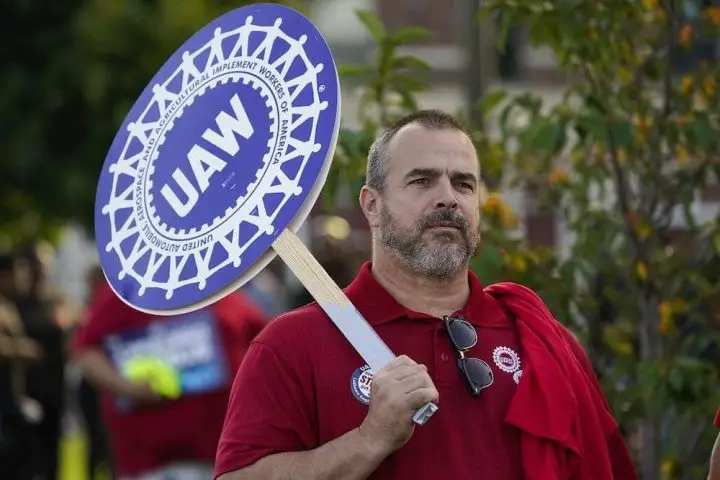 As President Biden works to drum up support amid flagging popularity poll numbers prior to the 2024 president election next November, he spoke to UAW workers in Belvidere, Illinois wearing a red UAW shirt and congratulating Fain for his efforts in hammering out a new contract with the Detroit Big Three automakers. However, he also added that he wants to see other automotive manufacturing plants in the U.S. unionized as well.
"I want this type of contract for all autoworkers," Biden said, adding that he "absolutely" supports the UAW's efforts to unionize plants owned by Tesla and Toyota. Regardless, the UAW has yet to throw its public support behind President Biden as he nears the start of his reelection campaign, and in a statement, Toyota responded to his comments by saying that it wants to "foster positive morale," adding that "the decision to unionize is ultimately made by our team members." As Ford Authority recently reported, Toyota wound up giving its workers a raise following the UAW's deal with the Detroit Big Three.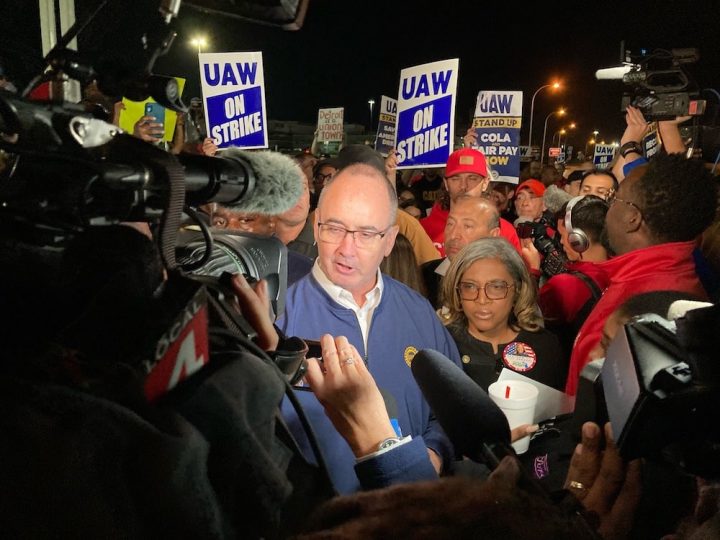 Meanwhile, Fain has made it quite clear that he intends to go after non-union plants in the U.S. "We're going to pull out all stops," he said. "We're going to leverage every avenue we can and we're going to find creative ways to get to workers. We're going to employ everything we can to support workers and give them what they need." He also noted that "hundreds" of workers at those non-union plants have already reached out expressing a desire to organize.
We'll have more on the UAW soon, so be sure and subscribe to Ford Authority for the latest Ford-UAW news, UAW news, and 24/7 Ford news coverage.