From the day that the Ford F-150 Lightning debuted a couple of years ago, it was made quite clear by The Blue Oval that this is a first-generation product, one that shares quite a bit in common with its ICE brethren in the interest of keeping costs low and slashing the time it took to bring the EV pickup to market. Over the past several months, we've been treated to a number of hints as to what the second-generation Ford F-150 Lightning will be like, and now, FoMoCo's tentative agreement with the United Auto Workers (UAW) on a new master contract seems to provide yet another one.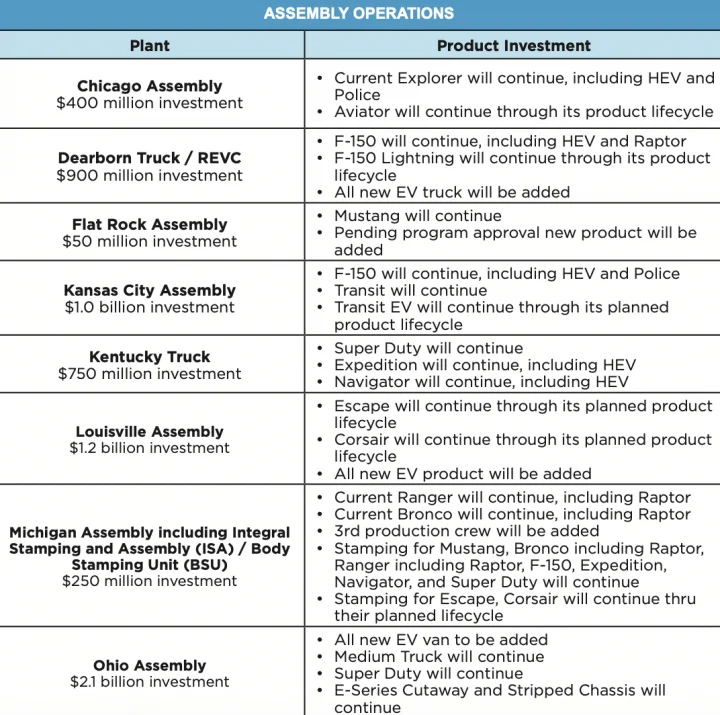 On this particular product roadmap outlining Ford's investments into its existing plants and models, there is some interesting information pertaining to the Dearborn Truck plant and Rogue Electric Vehicle Center, specifically. There, the UAW notes that Ford F-150 production will continue at the former facility, and that the F-150 Lightning will continue to be produced at REVC "through its product lifecycle." Beneath that, there's an even more interesting tidbit – noting that an "all-new EV truck will be added" to that same facility as well.
We've known for some time that "Project T3" – a next-generation Ford EV pickup of some sort that may in fact be the next Lightning – will be built at the BlueOval City complex in Tennessee, and it's a model that CEO Jim Farley previously likened to the "Millennium Falcon" from the Star Wars franchise. Thus, it's unclear if this "all-new EV truck" destined for RECV will in fact be the second-gen Lightning, though it seems like a strong possibility, and it isn't out of the question that such a model could be built at two different plants, as is the case with the ICE F-150 now.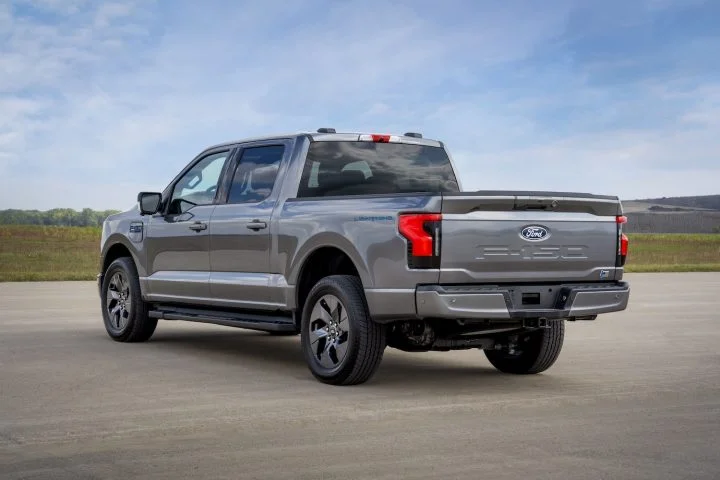 In any event, a prior report suggested that the second-generation Ford F-150 Lightning is slated to enter production on August 18th, 2025 at the under-construction BlueOval City complex, riding on a dedicated EV platform, unlike the current model. Farley also previously said that the new F-150 Lightning will be "radically simplified" and "fully updatable," marking a big shift away from the current model.
We'll have more on the second-generation F-150 Lightning soon, so be sure and subscribe to Ford Authority for the latest Ford F-150 news, Ford F-150 Lightning news, and non-stop Ford news coverage.