The Ford Bronco Montana Lobo is a concept car introduced by Ford Motor Company in 1981 as a futuristic take on a rugged utility vehicle. The concept was part SUV and part pickup.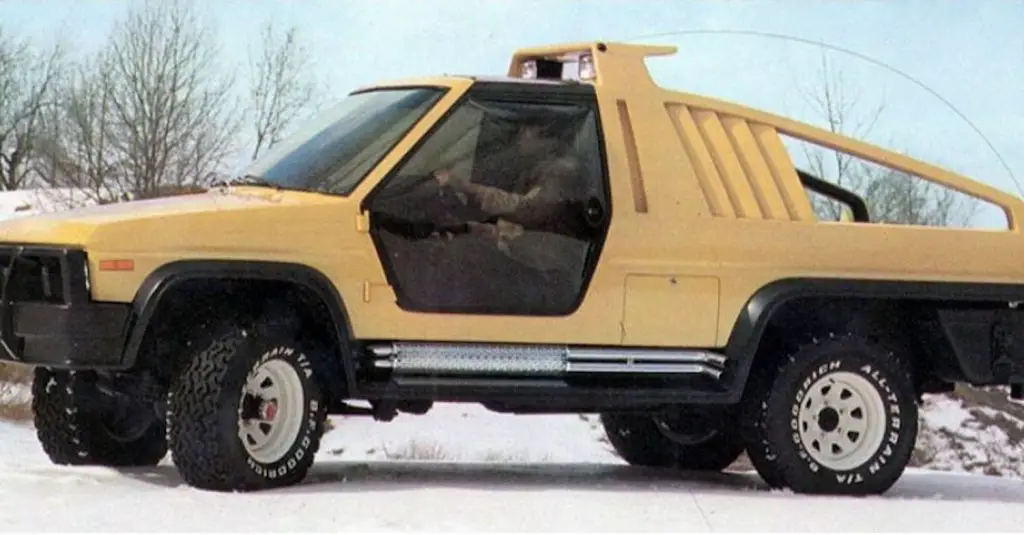 Objectives
Ford built the Bronco Montana Lobo concept as part of an exercise to explore the market for smaller trucks and SUVs, which was growing quickly at the time.
Exterior
The Bronco Montana Lobo concept featured an open bed and a large sport bar that housed a pair of forward- and rear-facing lights. The sport bar also housed an airfoil. The bed itself was upholstered with hemp-based fabric and featured fold-out bench seats on both sides. The bed could be accessed directly from the cabin through a sliding door, and a retractable ramp was built into the tailgate to assist loading heavy objects.
One of the concept's most notable exterior features are its doors, which were made from clear plexiglass. The doors were removable, as was the T-top-style roof.
Also worth noting are a set of storage boxes placed behind the rear wheels.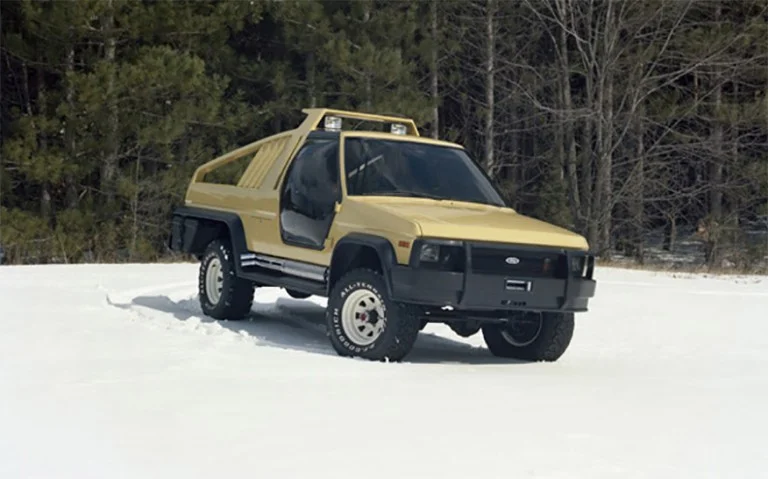 Interior
Few details are available about the interior of the Bronco Montana Lobo concept. However, the concept is known to have had ventilated seats and digital instrumentation, both of which were cutting-edge features in 1981.
Powertrain
The Bronco Montana Lobo Concept was based on the chassis of a 1977 Bronco 4×4. Under the hood of the concept was Ford's 5.0-liter V8. A set of exposed side-exit exhaust pipes flanked both sides of the vehicle.
Naming
In Spanish, the word "montaña" means mountain while the word "lobo" means wolf. As such, the Bronco Montana Lobo was likely meant to be read as the "Bronco Mountain Wolf."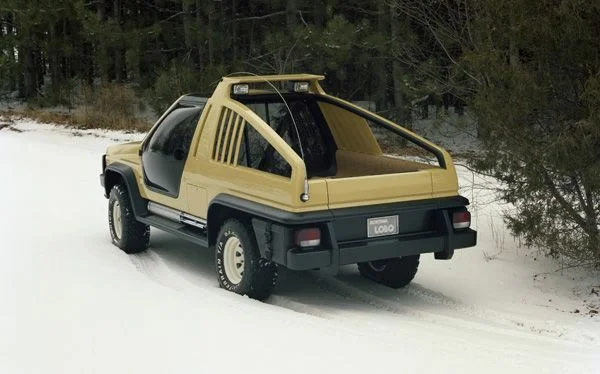 Debut
The Bronco Montana Lobo concept made its public debut at the 1981 Chicago Auto Show.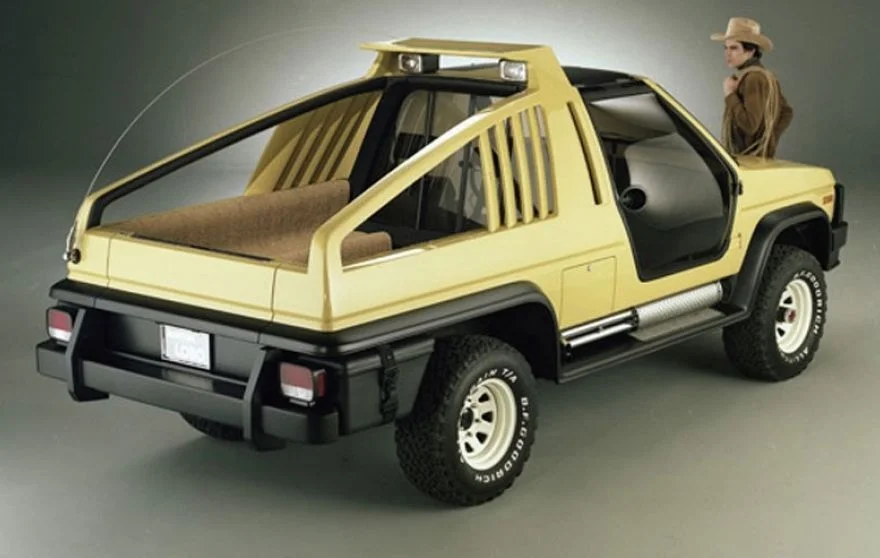 Production Intent
Ford never announced plans to bring the Bronco Montana Lobo concept to market, and no units were ever produced outside the concept.
Though the Bronco Montana Lobo concept was considered to be futuristic and ahead of its time in some circles, others felt that it was too radical a step for Ford to take with the Bronco nameplate.
Discussion
Discuss the Montana Lobo Bronco concept in our Ford forum.
News
Follow our coverage of Bronco news, Ford concept news, and 24/7 Ford news updates.