The Ford Maya is a concept car that was designed and built by Italian design and engineering company, Italdesign, for Ford Motor Company. A total of three models were built over a two-year time span between 1984 and 1985.

Objectives
The Maya concept was created to gauge the receptiveness of a two-door, two-seater sports car for the United States market. Ford had full-fledged plans to produce and sell the car, so the concept was built to be fully functional.
Production Intent
Ford intended to produce 50 units of the Maya per day, with total annual production volume reaching 12,000 vehicles. The vehicle never reached production, however.
Exterior
The Ford Maya concept was mid-engined, which heavily influenced its exterior design. Its wedge shape was similar to other concepts at the time, many of which were penned by Italdesign itself. The first car measured 165.6 inches long and rode on a 94.9-inch wheelbase.
Following the first iteration, Ford requested a second concept to be produced. The vehicle was called Maya II ES and was built to have smoother lines and a central air intake.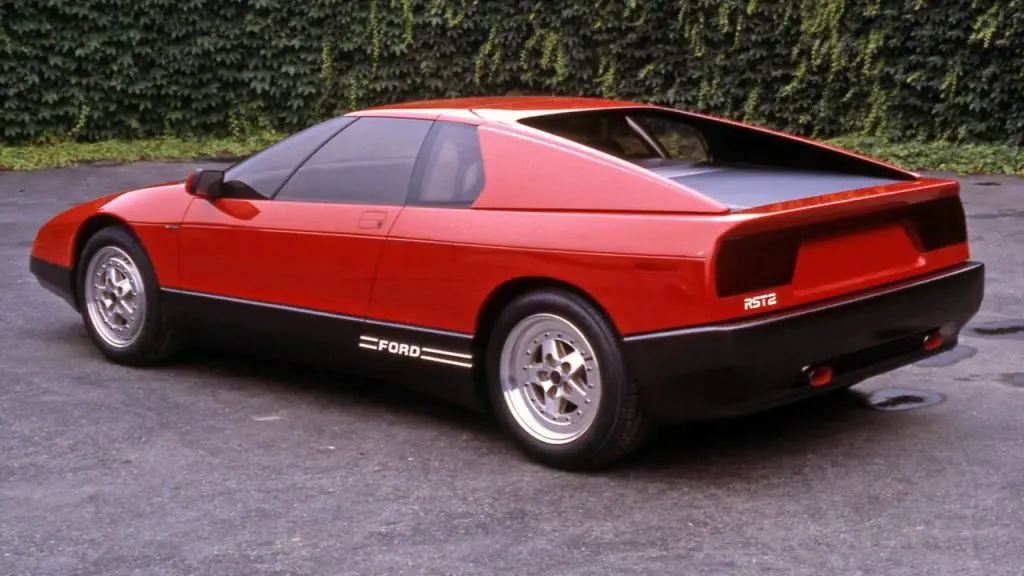 A third iteration, called the Maya II EM, was designed with a notchback rear end and a new twin-turbo V6 engine.
The Maya's design was worlds away from any other Ford production or concept at the time, but it was strikingly similar to the Lotus Etna concept, which was designed by Italdesign as well.
Interior
Unlike many concept vehicles, the 1984 Ford Maya Concept was entirely functional, which meant that it was built with a fully serviceable interior. The car featured a curved dash that was styled to blend seamlessly with the interior door panels. There was no prominent center stack, so the designers moved buttons and controls to the steering wheel.

The Maya was a two-seater, but the cabin featured a generous amount of storage space behind the heavily-bolstered leather seats.
Powertrain
The Maya concept featured an RMR layout, which meant that it had a rear-mid-mounted engine and rear-wheel drive. The car cradled a Ford-built 3.0L V6 that produced 250 horsepower. Power was sent to the rear wheels through a five-speed manual gearbox. The Maya II EM was powered by a longitudinally-mounted twin-turbo 3.0L V6 that produced 300 horsepower.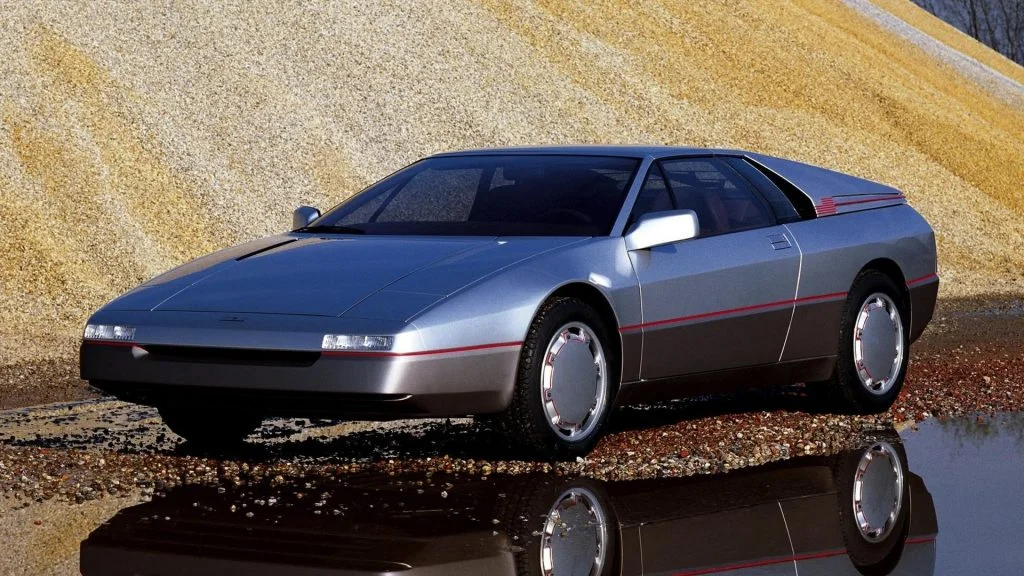 Naming
The word Maya has several meanings, depending on context. In relation to Hinduism, for example, Maya can refer to the production of an illusion, or the gods' power to create illusions. The Maya name, meanwhile, could also be a reference to the ancient Maya civilization.
Debut
The Ford Maya concept made its public debut at the 1984 Turin Motor Show in Turin, Italy.
Specs
| Model | Ford Maya Concept |
| --- | --- |
| Body Style | Two-door Sports Car |
| Height (in) | 44.9 |
| Width (in) | 72 |
| Length (in) | 165.6 |
| Wheelbase (in) | 94.9 |
| Engine | 3.0L V6 |
| First iteration: | 1984 Ford Maya Concept |
| Second iteration: | 1985 Ford Maya II ES Concept |
| Third iteration: | 1985 Ford Maya II EM Concept |