The Ford Mustang is expected to receive a new Shelby GT500 model for the 2020 model year, which will serve as the range-topping model of the Mustang lineup.
Following is speculative and unconfirmed information about the 2020 Ford Mustang. This page is a continuous work-in-progress and will be updated on a regular basis as we await official details from Ford.
If you notice any inaccuracies about the information provided, or have edits to suggest, please let us know here.
2020 Mustang Photos
2020 Mustang Expectations
Following are our expectations of the 2020 Ford Mustang:
Slight changes to trim level equipment
Slight changes to color selection
Introduction of Shelby GT500 as range-topping model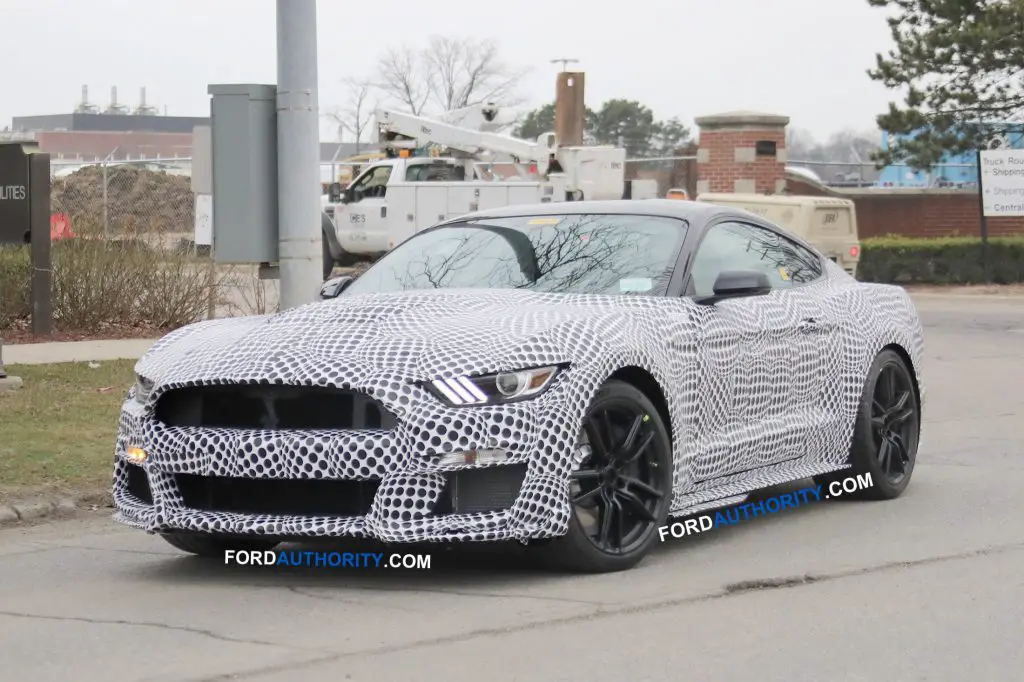 2020 Mustang Spy Shots & Leaks
The Shelby GT500 variant of the 2020 Ford Mustang has been spotted several times undergoing testing:
In addition, there have been various leaks of the 2020 Ford Mustang Shelby GT500, including: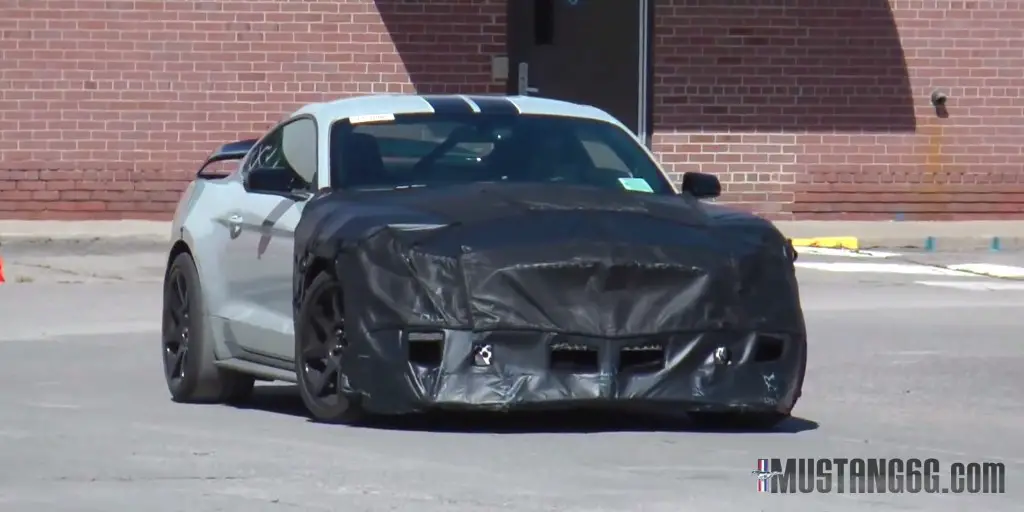 Ford has also shared various teasers of the Shelby GT500, including:
2020 Mustang Body Styles
The 2020 Ford Mustang continues to be offered in two body styles:
Two-door hardtop coupe
Two-door soft top convertible
2020 Mustang Platform
Like all sixth-generation units of the Ford Mustang, the 2020 Mustang continues to ride on the Ford S550 platform. The longitudinal-engine, rear-drive architecture is currently used exclusively on the Mustang.
2020 Mustang Powertrain
The 2020 Mustang is expected to be powered by the following powertrain choices:
2.3L EcoBoost I4 (Mustang)
5.0L Coyote V8 (Mustang GT)
5.2L Voodoo V8 (Mustang Shelby GT350)
Supercharged flat-plane-crank V8 (Mustang Shelby GT500)
2020 Mustang Production
The 2020 Ford Mustang is assembled by Ford USA at the Ford Flat Rock factory in Michigan.
2020 Mustang Availability
We expect the 2020 Ford Mustang to follow the regular Ford Motor Company model year rollover sequence, and launch in the second or third quarter of the 2019 calendar year.
Beyond 2020
We expect that the sixth-generation Mustang will live on for at least the 2020, 2021, 2022 and 2023 model years, and that an all-new, future Ford Mustang will launch thereafter.
Sales Numbers
See our running Ford Mustang sales tracker.
Discussion
Discuss the 2020 Ford Mustang in our Ford forum.
News
Follow our coverage of Ford Mustang news.