We expect the 2021 Ford Mustang to receive several minor changes and updates, representing the seventh model year of the current, sixth-generation Mustang. The biggest of these changes will be the discontinuation of the Shelby GT350 model as well as the replacement of the Mustang Bullitt with a new Mach 1 model.
Following is speculative and unconfirmed information about the 2021 Ford Mustang. This page is a continuous work-in-progress and will be updated on a regular basis as we await official details from Ford.
If you notice any inaccuracies about the information provided, or have edits to suggest, please let us know here.
Expectations
Slight changes to exterior color selection
Slight changes to features included in trim levels
Discontinuation of Shelby GT350
Replacement of Bullitt with Mach 1
2021 Mustang Body Styles
The 2021 Ford Mustang will continue being offered in two body styles:
Two-door hardtop fastback coupe
Two-door soft top convertible
The mechanically-unrelated Mustang Mach-E will expand the Mustang lineup as an electric vehicle in a five-door crossover-like hatch body style.
2021 Mustang Platform
Like all sixth-generation units of the S550 Ford Mustang, the 2021 Mustang will continue riding on the Ford S550 platform. The platform is solely used by the Mustang.
The platform features a longitudinal powertrain configuration. Rear-wheel-drive is the only drivetrain configuration available.
2021 Mustang Powertrain
The 2021 Mustang is expected to be powered by the following powertrain choices:
A ten-speed automatic transmission and a six-speed manual transmission are offered with the EcoBoost and GT models. The Shelby GT500 is offered exclusively with a seven-speed dual clutch supplied by Tremec.
2023 Mustang Production
The 2021 Ford Mustang will continue being assembled by Ford USA at the Ford Flat Rock plant in Michigan.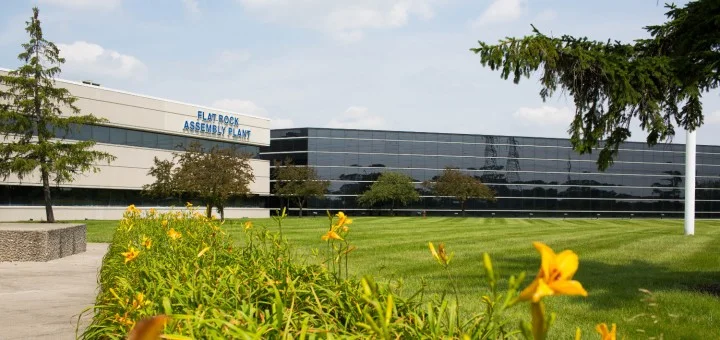 2021 Mustang Availability
We expect the 2021 Ford Mustang to arrive during the third quarter of the 2020 calendar year.
Pricing
The 2021 Mustang starting price is expected to remain similar to the 2020 model, which starts at $26,670.
Beyond 2021
We expect that the sixth-generation Mustang will live on for at least the 2021 and 2022 model years, and that an all-new, seventh-generation model will launch for the 2023 model year. See more on the 2023 Ford Mustang.
Sales Numbers
See our running Ford Mustang sales tracker.
Discussion
Discuss the 2021 Ford Mustang in our Ford forum.
News
Follow our coverage of Ford Mustang news.