The Lincoln Aviator Shinola concept is a conceptual version of the Lincoln Aviator that celebrates craftsmanship, design and artistry. The concept features unique design elements inspired by Shinola's iconic leather silhouettes, Canfield Sport watch, and Runwell bicycle.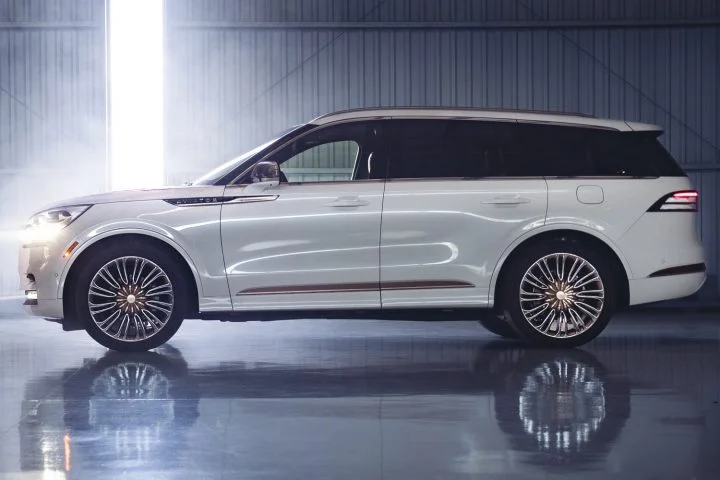 Lincoln Aviator Shinola Concept - Quick Facts

| | |
| --- | --- |
| Introduction date | August 2, 2021 |
| Introduction venue | Pebble Beach Concours d'Elegance |
| Powertrain | Twin-turbocharged 3.0L EcoBoost V6 |
| Drivetrain | All-Wheel-Drive |
| Production intent | Possible as special edition |
Principles
The Lincoln Aviator Shinola concept came to exist as a result of two iconic luxury brands with a passion for design and elegant creations coming together. When luxury watch brand Shinola opened the doors to its flagship showroom, located in Detroit, it allowed Lincoln designers the opportunity to explore unique design elements and gather new inspiration. The end result is an Aviator concept that blends the design principles of Lincoln with the modern aesthetic of Shinola.
"Shinola opened up their showroom to us as a playground – allowing us to explore how their brand's lifestyle ethos could be woven into a new theme for one of our vehicles," said Kemal Curic, design director, Lincoln. "Our designers were handed a rare gift, and they made the most of it. The fresh insights our team gained make this new Aviator concept a true celebration of craftsmanship."
This collaboration offered a variety of craftsmanship opportunities for both entities. Designers on each side were able to build off each other's ideas, incorporating new colors and different materials unique to their personal brands, finalizing on a unified theme of elegance and approachable luxury.
"After our initial meeting with the Lincoln team, it was clear we shared the same passion for well-designed, beautifully crafted products," said Shannon Washburn, Shinola CEO. "Designers from both brands came together to create an ultra-luxe vehicle that still embodies Shinola's aesthetic of approachable luxury with thoughtful details. You can see this in the touches of copper inspired by our bike seats and the brand strip incorporated into the leather seats."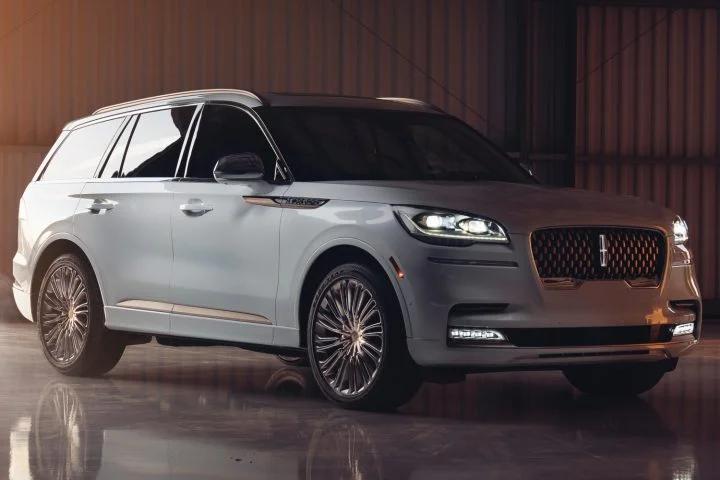 Exterior
The Lincoln Aviator Shinola concept brings together landmark design elements from Shinola including subtle references to Shinola's history with watches and leather work while also elevating the prestige and class of Lincoln's Aviator. The concept vehicle features a soft white exterior with a blue undertone – inspired by Shinola's iconic mother of pearl stone watch dials.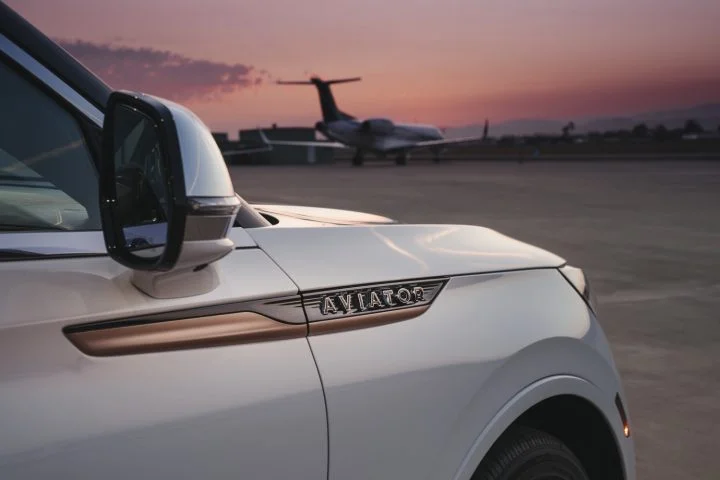 In addition, the Shinola concept also includes exterior copper accents – inspired by the copper-plated structure that attaches to a Shinola Runwell bike seat – placed strategically around the entirety of the vehicle. These copper accents are present in the Black Label style grill, headlight clusters, wheel pockets, and lower front and rear bumper elements.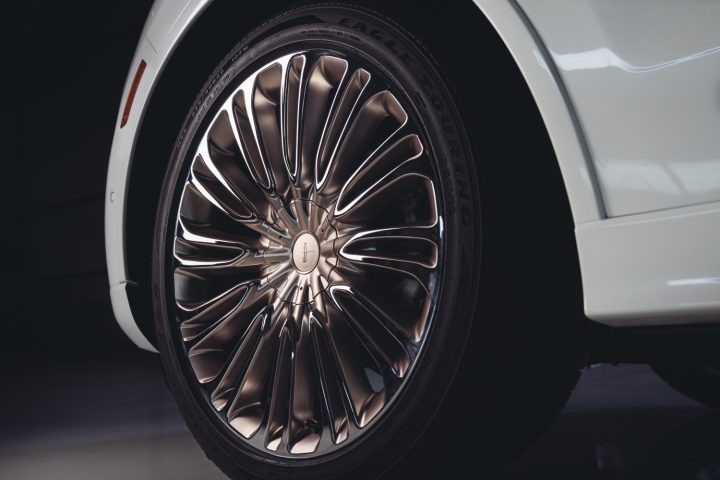 Interior
The Shinola concept features crème suede seats accentuated with woven textile and Shinola whiskey leather, mimicking the unique pearl exterior color. Taking cues from the Shinola brand stripe, a woven textile is sewn into the seats in all three rows, making a unique, textural look. In addition, the stripe has been modified to include an additional blue tone that acknowledges Lincoln's many signature blues.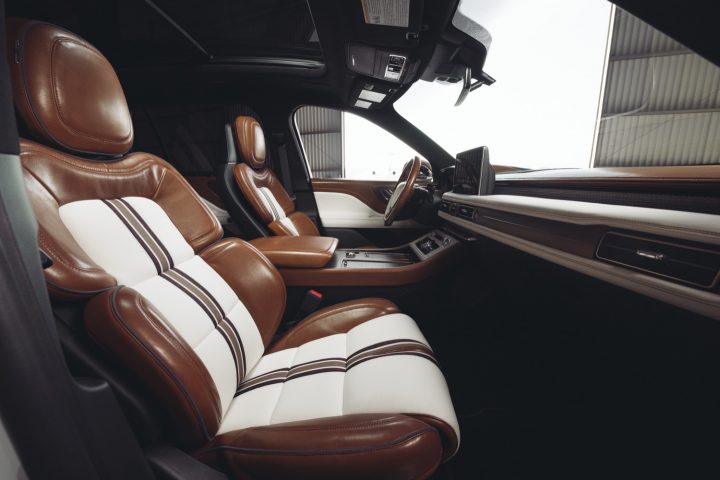 "The goal is to impress occupants with our very own expression of craftsmanship, showcasing our meticulous attention to detail," said Liam Butler, Lincoln color and material designer. "This stripe is unlike anything I've ever seen sewn into a vehicle, so we wanted to make sure it was done with care."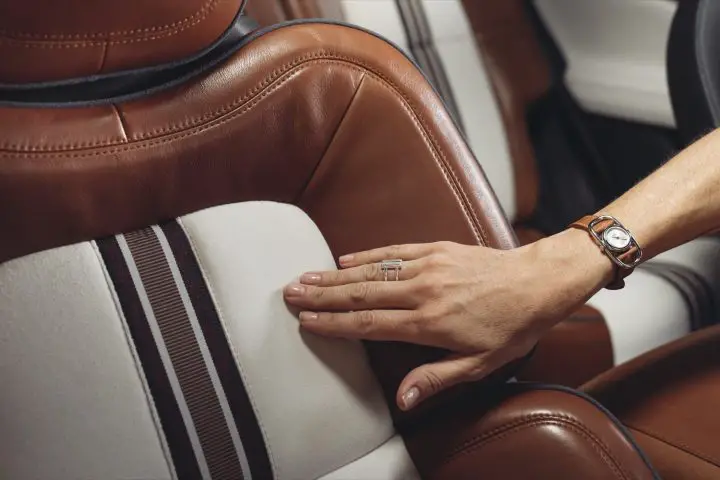 Copper accents are also present within the interior of the Lincoln Aviator Shinola Concept, woven into the braided aluminum trim covering the instrument panel and second-row console.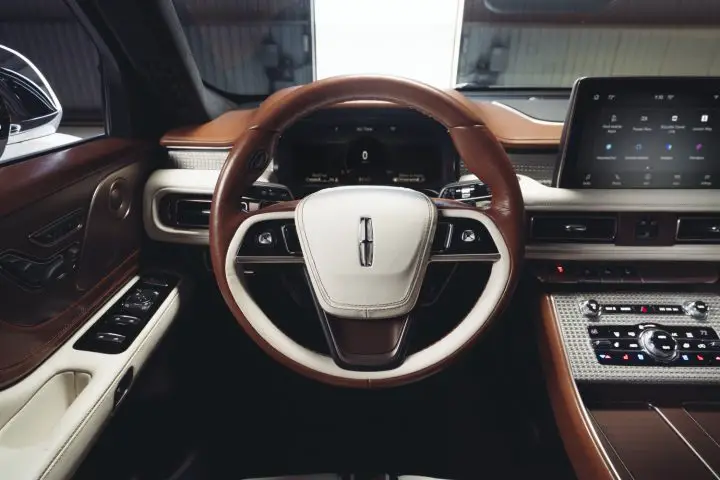 "It's all about warm, human and personally crafted experiences, all true to Lincoln DNA, and knowing and feeling that quality of a leather watch strap on your wrist," said Butler. "That's what we wanted to re-create here, in everything from the stitching to the copper accents to the various textures – all tying back to the idea of Quiet Flight."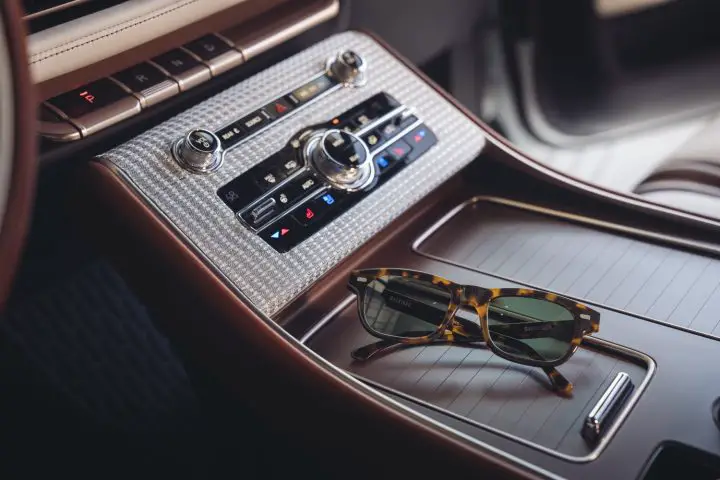 Debut
Lincoln first showed the Aviator concept at the Pebble Beach Concours d'Elegance at the end of August 2021.
Powertrain
While Lincoln Motor Company didn't list exact specifications, we believe that the Aviator Shionola Concept is powered by the Twin-turbocharged 3.0L EcoBoost V6 engine, with start-stop technology, since there is no visible charge port or charge door. In addition, the concept features 400 horsepower and 415 pounds of torque as is standard for the Aviator. Available in either RWD or AWD, the concept also features a 10-speed automatic transmission, again standard for the Aviator.
Discussion
Discuss the Lincoln Aviator Shinola Concept in our Lincoln forum.
News
Subscribe to Ford Authority for more Lincoln news, Lincoln Aviator news, and ongoing Ford news coverage.