The Lincoln MKT Hearse, or also known as the MKT Town Car Hearse, is a one-off fleet variant of the Lincoln MKT, a full-size luxury crossover vehicle (CUV) sold under the Lincoln brand. The MKT is the second longest utility vehicle offered by the Lincoln Motor Company after the Lincoln Navigator, with the largest number of fleet alternatives.
Changes, Updates, New Features
With the return of the Lincoln Aviator, it is currently unclear if the MKT will continue to exist beyond the 2020 model year. However, Lincoln could continue offering it for its fleet applications. Except for a few notable changes such as a mild facelift, the vehicle is virtually unchanged since it was first launched in 2010.
Exterior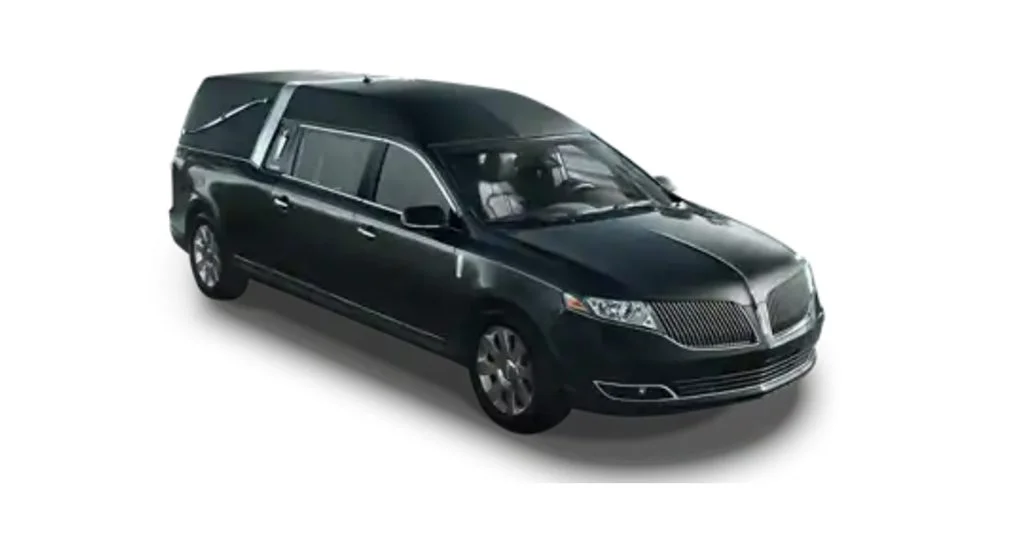 Hearse variant considerably alters the MKT's cabin configuration with a deletion of the rear seats and smaller rear doors.
Stretched wheelbase and higher roof to accommodate a fullsize casket and two passengers.
Vertically opening rear hatch for easier casket access.
Available vinyl roof, full padded, Tuxedo, Elk Grain or Corsica.
Interior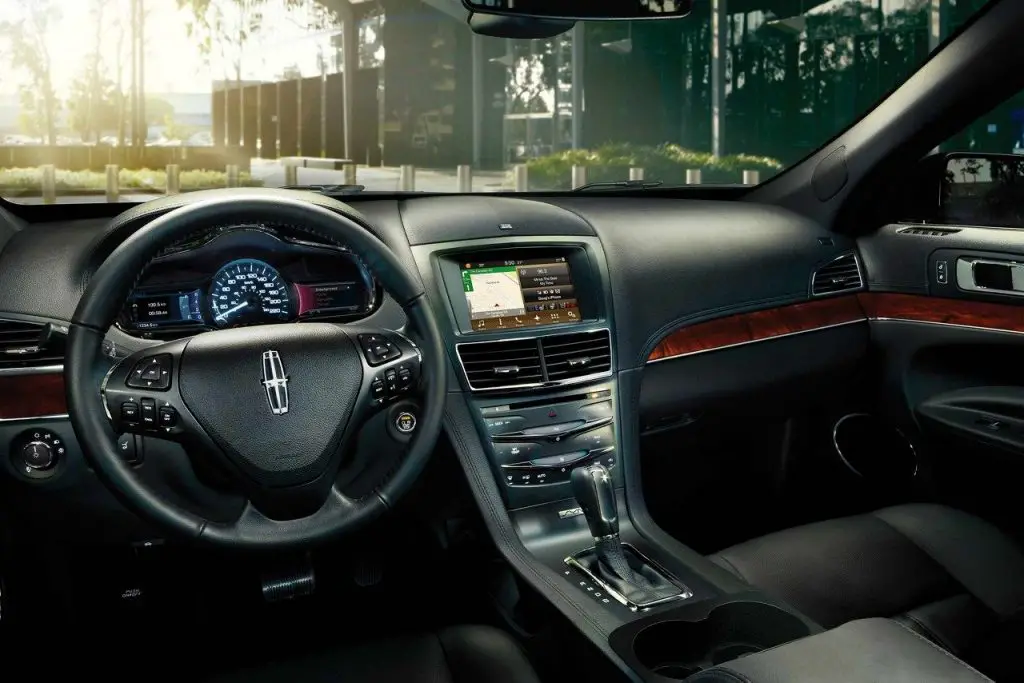 Like its exterior, the Lincoln MKT's interior features a clean, uncluttered and premium look.
Total seating capacity is two with the entire rear of the vehicle adapted to fit a fullsize casket.
Church truck compartment – open well with lift-up door.
Drapes, 1-piece, deluxe swag on rear side and loading doors.
Side door nameplate holders.
Body Styles
All variations of the Lincoln MKT Hearse come in one body style, with a taller overall height than a standard Lincoln MKT, and the rear top section completely altered for hearse duties. Total number of doors is five, including the hatch, which opens horizontally (towards roadside) instead of upwards.
Model Line
Powertrain
The Lincoln MKT hearse only offers one engine and transmission choice, with all-wheel-drive being the only drive wheel option available.
Engines and Transmissions
| Engine | Aspiration | Horsepower @ RPM | Torque (lb-ft) @ RPM | Transmission |
| --- | --- | --- | --- | --- |
| 3.7L Ti-VCT Cyclone V6 | Atmospheric | 300 @ 6,500 rpm | 275 @ 4,000 rpm | Six-speed automatic |
Models
The MKT Hearse model lineup goes as follows:
| Drive Wheels | Trim Level | Engine |
| --- | --- | --- |
| AWD | MKT Hearse | 3.7L Ti-VCT Cyclone V6 |
Platform
All variations of the Lincoln MKT ride on the Ford D4 platform shared with the following vehicles:
Production
The Lincoln MKT is assembled at the Ford of Canada Oakville Assembly plant in Oakville, Ontario alongside the Ford Edge, the Ford Flex and the Lincoln Nautilus. However the MKT Hearse is often altered by Ford QVM (Quality Vehicle Modifiers).
Availability
All variants of the Lincoln MKT are available for order.
Beyond 2020
While the Lincoln MKT Hearse will remain within the Lincoln fleet lineup for the 2020 model year, it is currently unclear if it will carry on in 2021. As we write this, Ford has not confirmed a replacement for this vehicle.
Discussion
Discuss the Lincoln MKT Hearse in our Lincoln forum.
News
Follow our coverage of Lincoln MKT news.
Specifications
Overview
| Model | Lincoln MKT |
| --- | --- |
| Body style | Full-size, three-row premium CUV |
| Driveline | Transverse, front-wheel-drive or all-wheel-drive |
| Construction | Unitized welded steel body |
| Manufacturing location | Oakville, Ontario, Canada |
| Key competitors | Acura MDX, Infiniti QX60 |
Engines and Transmissions
| Engine | Aspiration | Horsepower @ RPM | Torque (lb-ft) @ RPM | Transmission |
| --- | --- | --- | --- | --- |
| 3.7L Ti-VCT Cyclone V6 | Atmospheric | 300 @ 6,500 rpm | 275 @ 4,000 rpm | Six-speed automatic |
Gear Ratios
| Gear | 3.7L TI-VCT Cyclone V6 |
| --- | --- |
| First | 4.48:1 |
| Second | 2.87:1 |
| Third | 1.84:1 |
| Fourth | 1.41:1 |
| Fifth | 1.00:1 |
| Sixth | 0.74:1 |
| Reverse | 2.88:1 |
| Final drive | 3.16:1 |
Suspension
| Position | Type |
| --- | --- |
| Front | Independent, MacPherson strut, heavy duty springs and struts |
| Rear | Multilink, fully independent with heavy duty springs and struts |
Wheels and Tires
| | 3.7L Ti-VCT Cyclone V6 |
| --- | --- |
| Standard Wheel Size & Type | 18" Premium Painted Aluminum |
| Standard Tire Size And Type | P235/60R18 all-season BSW |
| Optional Wheel Size & Type | N/A |
| Optional Tire Size And Type | N/A |
Brakes
| Location | Type | Rotor Size and Type |
| --- | --- | --- |
| Front | Two piston brakes | 352 mm vented discs with vented hat section |
| Rear | Solid brakes | 345 mm vented discs |
Dimensions
| Exterior Dimensions | Value (in inches) |
| --- | --- |
| Wheelbase | 161.9 |
| Length | 251.6 |
| Height | 73 |
| Width (including mirrors) | 85.7 |
| Front track | 65.4 |
| Rear track | 65.3 |
| Interior Dimensions | Value (in inches) |
| --- | --- |
| Front head room | 40.1 |
| Front leg room | 43 |
| Floor length | 122 |
| Loading height | 29 |
| Casket door opening height | 39.5 |
| Casket door opening width | 48 |
| Rear side door width | 49 |
| Seating capacity | 2 |